2002:

Disney officially releases its 42nd animated feature Treasure Planet on

this Thanksgiving Eve. Loosley based on Robert Louis Stevenson's classic

 novel "Treasure Island," the film has the distinction of being the first

 to open in wide release, and in large-format (ie, IMAX) theaters on the same day. The

 film also employs a novel technique of hand-drawn 2D traditional animation set atop 3D computer animation.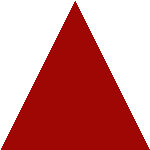 2005:

Mickey's Very Merry Christmas Party debuts for the 2005

holiday season at Disney World's Magic Kingdom.

The Food Network airs Holidays at Walt Disney World Resort (hosted by Raven) for the first time.

1957:

The Disneyland TV series airs the episode "How to Relax."

Goofy (voiced by Pinto Colvig) explains mankind's eternal desire to relax. Since

prehistoric times, when the caveman discovered his thumb, he unfortunately

discovered work, too, which robbed him of his ability to relax. Goofy attempts to

demonstrate numerous methods for ensuring sufficient time for leisure.

1958:

Thanksgiving Day

The cast of Disney's Zorro appears (for the third time this year) at

 Disneyland. The 4-day event includes a parade and live performances.

1959:

The TV series Walt Disney Presents airs the episode "A Storm Called Maria."

Based on the book 
Storm
 by 
George R. Stewart
 (a professor of English at the University of California and an expert of ecological sciences) this episode traces a storm called Maria from its origins in Japan to the coast of California. The first ever ecological novel, the 1941
Storm
 prompted the National Weather Service to use personal names to designate storms!
1960:

Walt Disney Presents airs part 2 of "Moochie of Pop Warner Football:

 From Ticonderoga to Disneyland." In this concluding episode of Disney's two-part miniseries, the

 Peewees football team is set to play in a big title game held at Disneyland. But although Moochie Morgan (played

 by Kevin Corcoran) has his heart set on accompanying his teammates to Anaheim ... if he continues to get lousy

 grades in his American History class, he'll lose his eligibility. The episode includes a cameo by Walt himself.

1993:

 at the Music Hall Theatre in Houston, Texas.

1996:

Disney's live-action 101 Dalmatians, starring Glenn Close as the villainous Cruella de Vil and Jeff Daniels as Roger, the owner of the 101 dalmatians, is generally released. Unlike the 1961 animated version, Pongo, Perdita, and the 99 Puppies are all played by real-life dalmatian actors and none of

the animals speak. The cast also includes Joely Richardson, Joan Plowright, Hugh Laurie, and Mark Williams. The film breaks the record for the biggest Thanksgiving Eve opening ever!

1987:

NBC-TV airs the one-hour special Walt Disney World Celebrity Circus. The program features such stars as Tony Randall, Allyce Beasley, Lisa Bonet, Tim Conway, Kim Fields, and Jim Varney.

Walt Disney World guests

 consume 300,000 cookies and

 1,200 gallons of hot coco each

 night at Mickey's Very

Merry

 Christmas

Party.

1955:

an episode of Disney Channel's MMC, Nye acted as a science consultant for the 1997 feature 

Flubber.  A comedian, TV host, science educator, and mechanical engineer, Nye appeared in 

Ellen's Energy Adventure in Epcot and provided the voice in the "antiquated" museum 

preshow to Animal Kingdom's Dinosaur. Nye also appeared in the "Design Lab" of CyberSpace 

Mountain inside DisneyQuest at WDW where he refered to himself as "Bill Nye the Coaster Guy."

1937:

The final cels for Snow White and the Seven Dwarfs are painted. 

The film's grand premiere is less than a month away.

Disney's first animated feature-length production has required thirty-two animators, 102 assistants, 167 "in-betweeners" (those who filled in bits of action), 20 lay-out artists, 25 artists doing water color backgrounds, 65 effects animators and 158 young women adept at inking and painting.

2008:

Thanksgiving Day

         A giant inflated Buzz Lightyear makes his debut at the 82nd Annual Macy's Thanksgiving Day Parade in New York City. The cast of Broadway's Little Mermaid performs

"Under the Sea" and Miley Cyrus sings the original tune "I Thought I Lost You" onboard Walt Disney's new Bolt float.

1997:

Thanksgiving Day

It's a Small World at Disneyland decks the halls for the very first time with

a special holiday theme.

"It's the suit, isn't it? I should never have listened to that pushy two-headed saleswoman ... this 

one said it fit, that one said it was my color, I don't know what to do, I get so flustered." 

-Doctor Doppler (Treasure Planet)

Buzz Lightyear visits NY City

2009:

Christmas With Walt Disney a film highlighting the life of Walt Disney with a unique composition of clips opens at the Walt Disney Museum in San Francisco, California. Directed by the Don Hahn (producer of The Lion King), the film features clips from different parts

of Walt's life.

Down at Epcot, Isabella Rossellini hosts the first Candleight Processional of the

2009 holiday season.

I'm in the Band, an original comedy series for Disney XD, previews as does

Skyrunners, the very first Disney XD Original Movie.

1963:

Walt Disney, his brother Roy and other top Disney officials have a follow-up meeting about the recent plane trip earlier in the month - in which they searched for an ideal location for a new theme park. The group gathers in Conference Room 2E at the Walt Disney headquarters to discuss building a possible resort in Central Florida.

2010:

T
he word famous 
Harlem Globetrotters
 bring their mix of hoops and hijinks to Disney World when they play two games at the ESPN Wide World of Sports Complex.
1966:

Walt Disney's Wonderful World of Color series features part two of "The Moon-

Spinners" on NBC-TV. First released in theaters in 1964, "The Moon-Spinners" stars Hayley Mills in a

 story about a jewel thief hiding on the island of Crete. 

2013:

The computer animated epic musical fantasy-comedy

Frozen, produced by Walt Disney Animation Studios 

and released by Walt Disney Pictures, hits theaters. 

Loosely based on Hans Christian Andersen's fairy tale "The Snow Queen," 

it is the 53rd animated feature in the Walt Disney Animated Classics series. 

Featuring the voices of Kristen Bell, Idina Menzel, Jonathan Groff, Edie 

McClurg and Josh Gad, Frozen tells the story of a fearless, yet optimistic 

princess who sets off on an epic journey alongside a rugged mountain man,

his loyal reindeer, and a hapless snowman (named Olaf) to find her sister, 

the Snow Queen, whose icy powers have trapped the kingdom in eternal 

winter. Frozen is the first feature from Disney Animation with a female 

director. Jennifer Lee shares directing credit with Chris Buck.

Playing in front of Frozen is the short Get a Horse!, a slapstick animated 

comedy by Walt Disney Animation Studios. Combining black-and-white 

hand-drawn animation and color CGI animation, the short features 

the characters of the late 1920s Mickey Mouse cartoons. Get a Horse! 

is conceived and directed by Lauren MacMullan.

Magic Kingdom Park reaches a milestone in Disney history when the park's final touch point entry system is unveiled at the park ... a moment that signifies that all Walt Disney World Resort park entrances are now turnstile free! The first park to trade turnstiles for touch point entries was Disney's Typhoon Lagoon Water Park, which became the first turnstile-free park last February.

1964:

Film director, producer, dancer, author, actor, and choreographer Adam Shankman

is born in Los Angeles, California. His Disney credits include George of the Jungle, Inspector 

Gadget, Mission to Mars, The Pacifier, and Bedtime Stories. (Shankman was a judge on seasons 3-10 of the

television program So You Think You Can Dance.)

1968:

Actor Michael Vartan, best known for his role as Michael Vaughn on the ABC television 

action drama Alias, is born in Boulogne-Billancourt, Hauts-de-Seine, France.

1973:

Actor Sharito Copley is born in Johannesburg, South Africa. He portrayed King Stefan in Disney's 2014 live-action film Maleficent.

2001:

Disney's 1937 Snow White and the Seven Dwarfs is released on VHS as a Disney Platinum Edtion.

1954:

Actress and voice actress Kimmy Robertson is born in Hollywood, California. Best known for her role as Lucy Moran in the ABC TV series Twin Peaks, her Disney credits include Honey, I Shrunk the Kids (1989), The Little Mermaid (1989), Beauty and the Beast (1991), and Belle's Magical World (1998).

1976:

Actor, comedian and producer Jaleel White is born in Culver City, California. He is probably best known for the role of Steve Urkel on the sitcom Family Matters (which originated on ABC in 1989 and later moved to CBS). The character, which was originally intended to be a one-time guest appearance, was an instant hit with audiences and White became a regular cast member. The first actor to voice the character Sonic the Hedgehog, White went on to make appearances in such Disney programs as Raven's Home and DuckTales.

2020:

Disney Wonder returns home to Port Canaveral, the first vessel to permanently dock at the Florida port since the industry shutdown began in March (due to the COVID epidemic). After spending the first months of the shutdown off the coast of Florida, returning only to provision, Disney Wonder headed to drydock in Brest, France, in October, along with its three sister DCL ships. The fleet received modifications and enhancements during the drydock, which marked the first time the entire Disney Cruise family was together in one location. Now begins the difficult task of preparing for a restart under the strict conditions of the Centers for Disease Control and Prevention's (CDC) 'Conditional Sail Order.'

Black Beauty, a drama film written and directed by Ashley Avis (and based on the 1877 novel of the same name by Anna Sewell) is released on Disney+. A wild horse and a teenage girl forge an unbreakable bond which keeps them connected for a lifetime.  A co-production between Constantin Film, JB Pictures, and Bolt Pictures, it features the voice of Kate Winslet (as Black Beauty) and Mackenzie Foy (as Jo Green).

1944:

Actor Bruce Adler, best known for his roles on the Broadway stage, is born in New York City. After debuting on Broadway in the 1979 revival of Oklahoma!, he went on to a career that saw him nominated for Tony Awards as Best Featured Actor in a Musical for Those Were the Days (1991) and Crazy For You (1992). His film work was limited to voice work in animated films, notably providing the singing voice for the narrator of the 1992 Disney film Aladdin and the 1996 sequel Aladdin and the King of Thieves. In Aladdin he sang the opening song "Arabian Nights." Adler also had a few lines of dialogue in Beauty And The Beast (1991).

2004:

Actor Jet Jurgensmeyer is born in Nashville, Tennessee. His Disney/ABC credits include an episode of Grey's Anatomy, 3 episodes of the animated Special Agent Oso, an episode of Austin & Ally, an episode of the animated Pickle and Peanut, and the 2016 film Adventures in Babysitting as Bobby.

1998:

The 3rd Epcot Holidays Around the World begins.

1985:

Actor Harry Harvey passes away at age 84 in California. With a career spanning 50 years, his credits include episodes of Disney's weekly television show. Harvey played the Sheriff in the 1964 "For the Love of Willadean" and a Townsman in the 1972 "Justin Morgan Had a Horse." He also portrayed Mr. Finch in the 1968 Blackbeard's Ghost and a Fight Rooter in the 1967 The Adventures of Bullwhip Griffin.

1953:

Actor Curtis Armstrong is born in Detroit, Michigan. Known for his portrayal as Booger in the Revenge of the Nerds films, his Disney credits include Spy Hard, The Emperor's New School, Penn Zero: Part-Time Hero, Wizards of Waverly Place, Planes: Fire & Rescue, and Monsters at Work. (He also played Herbert Viola in the ABC comedy-drama series Moonlighting from 1985 to 1989.)

1945:

Actor James Avery is born in Suffolk, Virginia. For Disney, he voiced Haroud Hazi Bin in the Aladdin TV series, Mr. Clapper in the series Pepper Ann, Br'er Bear and Br'er Frog for the video game Splash Mountain, a shaman in Gargoyles, Chief Keewazi in The Legend of Tarzan, Crandall Smythe in The Proud Family, and Mr. Narrator in Animated StoryBook: The Lion King. (TV fans knew Avery for his role of Philip Banks in The Fresh Prince of Bel-Air.)