1921:

Animator Retta Davidson - one of the few women animators who worked for Walt

Disney Studios during the Golden Age of American animation - is born in Arcadia, California. After graduating from high school in 1939, she joined Disney as an inker and painter (first at the old Hyperion Studio location), where she worked on Pinocchio, Bambi, and Fantasia. In 1941, women who worked in

the Ink and Paint Department were invited to submit drawings in order to be considered for jobs in the Animation Department (as World War II had taken many male animators into the service). Retta was among the 10 chosen.

Often credited as "Redda Davidson," she worked for Disney on and off until her retirement in 1985.

1936:

Harper's Bazaar prints an article by Janet Flanner

titled "Boom Shot of Hollywood." Her observations include, "Certainly

 the sanest spot in Hollywood is that studio exclusively devoted to the creation of delicate deliriums and lovely lunacies - the fun factory of Mickey Mouse, Miss Minnie and Mr. Walt Disney, Incorporated."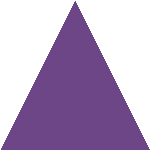 2005:

Disney Princess: A Christmas of Enchantment, Disney Channel Holiday, A Very

 Playhouse Disney Holiday, and Aliens of the Deep are all released to DVD.

The soundtrack to Chicken Little is released. The CD features

 performances by Patti LaBelle & Joss Stone, Barenaked Ladies, and The Cheetah Girls.

1924:

D
isney's 
Alice Comedy
Alice Gets in Dutch
, starring Virginia Davis, is released.
After Alice is caught pulling a prank in class, she's sent to the corner with a dunce's cap, where she quickly grows tired and begins daydreaming.

1940:

Disney's short Mr. Mouse Takes a Trip, directed by Clyde Geronimi,

is released. Mickey Mouse (voiced by Walt Disney) heads out on vacation via train from

Burbank to Pomona with his buddy Pluto (voiced by Lee Millar).

Tony Award-winning actress/singer Beth Fowler, the original Mrs.

Potts in Disney's 
stage
 musical 
Beauty and the Beast
, is born in Jersey City, New Jersey. She also supplied additional voices for the 1998 feature 
Mulan
 (plus sang on the film's soundtrack) and appeared in 
Sister Act
 and 
Sister Act 2: Back in the Habit
 (both released by Touchstone Pictures).
1946:

Disney's Donald Duck & Goofy cartoon Frank Duck Brings 'Em Back is

released. Directed by Jack Hannah, Goofy is a "wild man of the jungle" and Donald a great white hunter!

In preparation for the Georgia premiere of Song of the South, artists Fred

 Moore and Dick Mitchell, along with production expert Frank Bresson and

 voice artist Clarence Nash open a "miniature studio" at the Belle Isle Building

 Arcade in Atlanta, Georgia. The exhibit includes Moore and Mitchell drawing sketches for visitors,

demonstrations of the animation process, and showings of a preview of the picture and scenes from Disney's 1941 
The Reluctant Dragon
. (
Song of the South
 will premiere on 
November 12
 at Atlanta's Fox Theater.)
1955:

Mickey Mouse Club airs on ABC-TV. Today is Guest Star Day 

with comedian, singer-songwriter & Disney voice actor Jerry Colonna.

1970:

The Wonderful World of Disney airs part 1 of "Snow Bear."

1986:

At Disneyland, the Golden Horseshoe Revue (running since 1955) is 

renamed the Golden Horseshoe Jamboree. A fresh show but in the same vein as the Revue, the Golden Horseshoe Jamboree features Judi Wallace as Miss Lilly and 
Gil Christner
 as Sam, the saloon owner.
1987:

"Return of the Shaggy Dog" airs on The Wonderful World of Disney.

1990:

The first international Disney Store opens on London's Regent Street.

1998:

Disney Magic Productions releases the theme park album Fantasmic!: Good Clashes With Evil.  

1999:

 wildlife species and is bordered by one of the last remaining undeveloped lakes in Central Florida. Located south

 of Orlando at the headwaters of the Everglades ecosystem, the 12,000-acre preserve features a 3-mile hiking trail.

2001:

The Disney on Ice show Disney on Ice - Jungle Adventures featuring the music and characters from "The Jungle Book", "Tarzan", and "The Lion King," pull into the

Tacoma Dome in Tacoma, Washington, for 4 days.

D
isney 
Theatricals
 and the coffee company Chock Full o'Nuts had planned to use today's performance of Broadway's 
Beauty and the Beast
 to announce their new marketing partnership. But, as with many things in New York, the events of September 11 has changed
that. Instead, the companies contribute 200 tickets to the November 1 show to Ground Zero rescue workers and

their families.

TechTV's special, Tech of Disney/Pixar's Monsters, Inc., premieres on television.

(TechTV is a cable television channel covering technology information, news and entertainment 24 hours a day.)

2002:

Disney's The Santa Clause 2 (the sequel to the 1994 film The Santa Clause)

opens in theaters. Scott Calvin has been a humble Santa Claus for nearly ten years, but it might come to an

 end if he doesn't find a Mrs. Claus! All the principal actors from the first film, including Tim Allen, David Krumholtz,

 Eric Lloyd, and Judge Reinhold reprise their roles.

2003:

Disney's 44th animated feature Brother Bear (featuring the voices of Joaquin Phoenix, Jeremy Suarez, Jason Raize, Rick Moranis, and Dave Thomas) opens in theaters nationwide. The film, set in a post-ice age North America, tells the story of a boy named Kenai

who has killed a bear in revenge for a battle that he provoked in which his oldest brother was killed. The Spirits, angered by this needless death, change the boy into a bear himself as punishment. Along his adventures as a bear, he meets up with a pair of comical Canadian moose named Rutt and Tuke. Directed by Aaron Blaise and

Robert Walker, the film is the third and final Disney animated feature produced primarily by the Feature Animation studio at Disney-MGM Studios in Orlando, Florida; as the studio will shut down in March 2004.

The Wonderful World of Disney airs "Phenomenon II"

on ABC-TV.

1997:

Disney Magic Productions releases the theme park album Candlelight Processional And Massed Choir Program As Presented At Epcot.

ABC-TV premieres the eighth episode of Disney's Recess,

"The Pest/The Legend of Big Kid"

The demon in Fantasia's

 "Night on Bald Mountain"

 is named Chernobog,

 after the god of evil in

 Slavonic mythology.

1957:

An article titled "Walt Disney's Mechanical Wonderland" by Tom McHugh appears

in Popular Mechanics. It tells of Disneyland's "genius" attractions.

1991:

Disney releases the 1940 Fantasia to video and laserdisc. Veteran voice artist Corey Burton replaces Deems Taylor as the film's Master of Ceremonies.

"If I could use one word to described Retta Davidson, I think it would be "chipper." She was an upbeat and very funny lady. Retta

always had a joke or funny story to tell, and could keep us kids entertained for hours." -animator/Disney Legend Floyd Norman

Kenai: "Enough with the stories. I don't care about the time you and Binky found the world's 

biggest pine cone ever."

Koda: "First of all, his name's Bucky, not Binky. And second, it wasn't a pine cone, it was a pine 

nut, and it was huge, even bigger than your fat head."

-Brother Bear 

 2009:

The Magic Kingdom at Disney World hosts the last Mickey's 

Not So Scary Halloween Party of the 2009 season.

Take one creative genius with ideas, engineers with mechanical know-how, a 160-acres orange grove in

Anaheim, Calif., and mix thoroughly with $19,000,000. The result? Disneyland, U. S.A.

Orlando's Smile Ambassadors, Kyle Post and Stacey Doornbos complete their Orlando/Orange County Convention & Visitors Bureau's 67 Days of Smiles journey 

with a parade at the Magic Kingdom. The New York City duo 

serve as Grand Marshalls to commemorate their 67-day journey that 

"We knew that Orlando has amazing theme parks and great resorts, but what really surprised us

 was the diversity of things to do." -Stacey Doornbos

More than 100 Santas, Mrs. Clauses and Santa's helpers show up at Minneapolis' Mall of America for a special screening of Disney's A Christmas Carol.

 2011:

Pixar and Walt Disney Animation Studios chief creative officer John Lasseter is honored with a star on the Hollywood Walk of Fame. Lasseter's star is the 2,453rd on the Hollywood Walk of Fame and is located at 6834 Hollywood Boulevard, in front of the historic, Disney-run

 El Capitan Theatre.

On this same day, Pixar's Cars 2 is released to DVD.

1988:

A meeting is held at Walt Disney Imagineering to discuss Disney's past and 

possible future relationship to America's space program. Among the 13 attending are Roy 

Disney, Marty Sklar, Ward Kimball and Ray Bradbury. The meeting begins with a retrospect of Disney's early 

space-related projects and moves to the more recent with a review of a Space Pavilion concept for EPCOT.

2012:

The Walt Disney Company announces a $2 million cash commitment to the

relief and rebuilding efforts for those severely impacted by Hurricane Sandy.

One million dollars will be donated to the American Red Cross for immediate, critical assistance, and

another $1 million will be designated for organizations working on rebuilding efforts 

 2013:

 Tony Baxter, who began his Disney career as a Disneyland host serving ice cream 

and went on to help define the modern Disney theme park as an Imagineer, is 

honored with a window on Disneyland's Main Street, U.S.A.

Baxter's window, located above the Main Street Magic Shop, reads: Main Street Marvels, Tony Baxter, Inventor, 

"Imagination is in the Heart of our Creations."

ALADDIN, Disney's new Broadway-bound musical, opens at the

Ed Mirvish Theatre in Toronto. Adapted from the hit film, the stage production

will run through January 5, 2014.

1962:

Writer, animation story artist and director Brenda Chapman is born in Beason, Illinois.

She co-directed the Disney/Pixar film Brave, becoming the first woman to win the Academy Award for Best

Animated Feature. Her early credits include Who Framed Roger Rabbit, The Little Mermaid, The Rescuers Down 

Under, Beauty and the Beast, The Lion King, Cars, Wall-E, and Up. ( In 1998, she became the first woman to direct 

an animated feature from a major studio, DreamWorks Animation's The Prince of Egypt.)

2019:

Terminator: Dark Fate, a science fiction action film directed by Tim Miller, is released to U.S. theaters. Produced by David Ellison's Skydance Media and co-financed by Viacom Inc.'s Paramount Pictures and Walt Disney Co.-owned 20th Century Fox, the film stars Linda Hamilton returning in her role of Sarah Connor and Arnold Schwarzenegger reprising his role as a T-800 "Terminator." The cast includes Mackenzie Davis, Natalia Reyes, and Gabriel Luna as new characters. Set 25 years after the events of Terminator 2, the film sees the machines sending an advanced Terminator (Luna), designated Rev-9, back in time to 2020 to eliminate a young woman named Dani Ramos (Reyes), whose fate is connected to the future.

2006:

No Place Like Brooklyn (stylized as No Place Like BKLYN), the first album recorded by singer Jeannie Ortega, is released by Hollywood Records.

1958:

Animator, voice actor, storyboard artist, and director Will Finn is born in New York City. His Disney credits include Sport Goofy in Soccermania, Oliver & Company, The Little Mermaid, The Rescuers Down Under, Beauty and the Beast, Aladdin, The Return of Jafar, A Goofy Movie, Pocahontas, The Hunchback of Notre Dame, Home on the Range, and Chicken Little.