2005:

The Disney Channel Original Movie Buffalo Dreams debuts.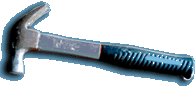 1889:

The California legislature divides Los Angeles County and creates

 Orange County (the future home of Disneyland) as a separate political

 entity. It is named for its most famous product ... the orange.

1933:

Disney's Silly Symphony cartoon Birds in the Spring is released.

1938:

Disney's Donald Duck cartoon Donald's Better Self, directed by Jack King and written by Carl Barks, is released. In this 8-minute short, schoolboy Donald (voiced by Clarence Nash) is torn between his angel and devil sides.

1950:

Bruce Healey, composer/arranger/conductor and music director for Walt Disney

Attractions, is born in St. Louis, Missouri. As a high school senior in 1967, his first job with 

Disney was playing drums in the marching band at Disneyland for the Christmas parade (in the days when all the music 

was performed live). Healey went on to write and or arrange music for Disney's Fantasmic!, One Man's Dream, 

and Disney's Fantillusion (for Tokyo Disneyland). He also produced such Disney CDs as the 1997 Official Album of 

Disneyland/Walt Disney World and the 1996 Mickey's Sports Songs.

1956:

Voice actor Rob Paulsen is born in Detroit, Michigan. Best known for his extensive roles as the voices of animated characters (such as Pinky from Pinky and the Brain), his Disney credits include Little Mermaid III, Fox and the Hound II, Kingdom Hearts II, Mickey's Twice Upon a Christmas, Mulan II, Mickey, Donald, Goofy: The Three Musketeers, Teacher's Pet, Stitch! The Movie, and Cinderella II: Dreams Come True.

1960:

The Walt Disney Presents TV series features the episode "This is Your Life, Donald 

Duck." Though Jiminy Cricket is all set to give a testimonial to Donald Duck, Donald is relaxing at home, with no 

plans to leave. Literally dragged to the Disney Studio by his nephews, an outraged Donald relaxes a bit when he 

realizes that he's the guest of honor. 

1962:

The NBC-TV series Walt Disney's Wonderful World of Color

airs part 1 of "The Prince and the Pauper."

1966:

Several landowners (all fully-owned subsidiaries of the Walt Disney Company) petition the Circuit Court of the Ninth Judicial Circuit, which serves Orange County, Florida, for the creation of the Reedy Creek Drainage District. The Drainage District will be incorporated May 13 as a public corporation. (The land within Disney World will become part of the Reedy Creek Improvement District - which will allow Disney to exercise quasi-governmental powers over the area.)

1977:

The Many Adventures of Winnie the Pooh,

produced by Walt Disney Productions and distributed

by Buena Vista Distributionis, is released.

It is a compilation consisting of Winnie the Pooh and the Blustery Day,

Winnie the Pooh and the Honey Tree, and Winnie the Pooh and Tigger 

Too. The three shorts are linked together with newly created material, and

an ending to give closure to the stories (based on the final chapter of A. A. 

Milne's "The House at Pooh Corner").

2000:

Christina Aguilera hosts "2 Hour Tour" on the Disney Channel. The new series (hosted by a different pop star) hopes to help young musicians break into the industry.

2001:

The Wonderful World of Disney airs "Princess of Thieves" 

(a coming-of-age story about Robin Hood's daughter) on ABC-TV.

The Mulan Parade makes its final trip down Hollywood Blvd at the 

Disney-MGM Studios in Florida.

2003:

Disney's Inspector Gadget 2 is released directly to DVD and video.

2006:

The NFFC Strictly Disneyana Show and Sale kicks off at the Celebration Middle School Gymnasium in Celebration, Florida.

1983:

The featurette Winnie the Pooh and a Day for Eeyore is released to theaters 

along with a reissue of the 1963 feature The Sword in the Stone. Winnie the Pooh and 

a Day for Eeyore has been animated by Rick Reinert Productions, making it the first animated Disney film 

since 1938 to be completely produced outside the company.

Also released is the live-action detective spoof Trenchcoat, distributed by Buena 

Vista Distribution. Actress Margot Kidder plays an aspiring mystery writer who travels to Malta to 

research her next novel and falls in love with a handsome, mysterious American - played by Robert Hayes.

"Animation is not a question of drawing, it's a question of timing."

-Jules Engel (born This Day in Disney History 1909)

Brooklyn-born architect Robert A.M. Stern designed Disney's Boardwalk, the Yacht and Beach Club Resorts, and the Casting Center building. Along with Jaquelin Robertson, he was also the master planner for the Florida community, Celebration.

1909:

Jules Engel, filmmaker, animator, painter, sculptor, and teacher, is born in

Budapest, Hungary. (His family moved to America where he grew up in Illinois.) In 1938, Engel was 

hired by Walt Disney Studios to work on Disney's Fantasia and later Bambi. Starting in 1944, he was a 

founding member of the innovative studio United Productions of America. Along with Robert Cannon, Engel 

created Mr. Magoo, Gerlad McBoing Boing, and Madeline. Engel is best remembered as the founding 

director of the Experimental Animation Program at the California Institute of the Arts - where he taught until 

his death at age 94, serving as mentor to several generations of animators.

1964:

The Golden Globe Awards are presented at the Cocoanut Grove, Ambassador Hotel

 in Los Angeles, California. Although Hayley Mills is nominated for Best Motion

 Picture Actress - Musical/Comedy (for her performance in Disney's Summer Magic), the award goes to Shirley

 MacLaine (for her role in Irma la Douce).

1994:

The New York Times runs a letter to the editor titled "Disney Can 

Make American History Fun" by David Verbraska of Valatie, New York. 

Mr. Verbraska's words include: 

For the first time in a long time, I disagree with the premise of one of your editorials -- 

"Virginia, Say No to the Mouse" (Feb. 24), on the proposed Disney theme park in 

Virginia's Prince William County, "a region of natural beauty and historical importance, 

flanked by the Blue Ridge Mountains and the Civil War 

shrines of Manassas."

Your shrill characterization of Disney's America as merely a "business venture" and 

appropriate only to "10-year-old, television-nurtured sensibilities" slights the enormous 

economic and, yes, the educational potential of the attraction.

Disney's America will not cheapen our history, but will enliven it and bring it to more Americans, young and old. In the way that Epcot Center in Florida teaches children

about science and world cultures, Disney's America seems poised to offer

instructional fun in American history.

His letter ends with: 

As a history enthusiast, not an adolescent in search of mindless entertainment, I'm 

excited about Disney's America. I can only hope that you will be too. 

2009:

A
shley Brown and Gavin Lee reprise their roles from the 
Broadway
 production of 
Mary Poppins
 in Chicago, Illinois. A national tour of the musical kicks off this evening at the Cadillac Palace Theatre.
1969:

Actor and singer Terrence Howard is born in Chicago, Illinois (though he was raised in Cleveland, Ohio). He is the voice of James (Tiana's father) in Disney's 2009 The Princess and the Frog.

Musician Bruce Healey born

2010:

The Academy Award-winning composers of the music from It's a Small World

 and The Enchanted Tiki Room, as well as Mary Poppins - Richard M. Sherman

 and Robert B. Sherman - receive a tribute window on Disneyland's Main Street.

2011:

Mars Needs Moms, a 3D computer-animated sci-fi film based on the book by 

Berkeley Breathed (and the last movie produced by Image Movers), is released by 

Walt Disney Pictures. A young boy named Milo (Seth Green) gains a deeper appreciation for his mom (Joan 

Cusack) after Martians come to Earth to take her away.

Strong earthquakes hit the Tohoku Region of Japan on this afternoon, triggering 

several meter high tsunami waves that cause massive destruction and loss of human 

lives in areas along the Pacific coast, especially in Miyagi, Iwate and Fukushima 

Prefectures. The 9.0-magnitude earthquake itself causes major damage in areas close to the epicenter, as well 

as scattered fires and damage across the Tohoku and eastern Kanto area. Disney's Disneyland Resort in Tokyo and 

Tokyo DisneySea will later temporarily close. Although damage and injuries are minimal at both parks, operator 

Oriental Land Co. will choose to close the parks in the wake of rolling blackouts and other safety concerns.

2012:

Jordin Sparks appears as the keynote speaker at the Disney Dreamer's Academy

commencement ceremony at the Walt Disney World Resort. The Dream Academy program

is an annual career inspiration program for one hundred high school students from across the country.

This Day in Disney History - THE FIRST - THE ORIGINAL

Traveling in time since 1999!

The Many Adventures of Winnie the Pooh voice cast:

Sebastian Cabot ... Narrator

Sterling Holloway ... Winnie the Pooh

Paul Winchell ... Tigger

Junius Matthews ... Rabbit

Howard Morris ... Gopher

John Fiedler ... Piglet

Ralph Wright ... Eeyore

Barbara Luddy ... Kanga

Hal Smith ... Owl

Jon Walmsley ... Christopher Robin (Blustery Day)

Bruce Reitherman: Christopher Robin (Honey Tree)

Timothy Turner ... Christopher Robin (Tigger Too)

Clint Howard ... Roo (Blustery Day & Honey Tree)

Dori Whitaker ... Roo (Tigger Too)

"It is not what I give to a student that is most important, it is what I don't take away." -Jules Engel

Released along with Pooh is the live-action The Littlest Horse Thieves. When the owner of a Yorkshire coal mine decides to destroy its ponies and replace them with steam engines, three children hatch an ingenious plan to rescue the animals. The cast includes Alastair Sim, Peter Barkworth, Maurice Colbourne, Benjie Bolgar, and Susan Tebbs.

2019:

Dumbo has its world premiere at the Ray Dolby Ballroom in Los Angeles, California.

(It will be released in the United States in 2D and 3D by Walt Disney Studios Motion Pictures on March 29, 2019.)