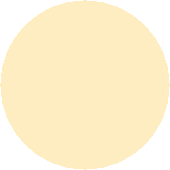 2003:

A memorial tribute to Disney Imagineer David Mumford is held in California. (The talented 46-year-old Imagineer, historian, and author had passed away January 20th.) As a senior principal show set designer at Walt Disney Imagineering, David oversaw the production of working set drawings for Disney theme park attractions (such as the Journey into Imagination with Figment attraction at Epcot).

The Lizzie McGuire episode "Bye, Bye Hillridge Junior High" and 

the That's So Raven episode "Campaign in the Neck" both 

air for the first time on Disney Channel.

The martial arts comedy feature Shanghai Knights is released

by Touchstone Pictures. The sequel to Shanghai Noon, when a Chinese rebel murders Chon's estranged father and escapes to England, Chon (Jackie Chan) and Roy (Owen Wilson) make their way to London with revenge on their minds.

2004:

The Disney/Pixar animated feature Finding Nemo 

earns an amazing nine Annie Awards at the 

31st annual event, held at the Alex Theatre in Glendale, California. 

Outstanding Storyboarding in an Animated Feature Production is 

awarded to Disney's The Jungle Book 2 (Sharon Forward).

Roy E. Disney's appearance on stage as a presenter prompts a 

thunderous applause and a standing ovation (as he is in the midst of 

ousting CEO Michael Eisner). Voice actor Will Ryan and his ukulele, 

leads the audience in a round of "Happy Birthday" for absent Winsor 

McCay honoree Thurl Ravenscroft (whose voice can be heard all over 

Disney television shows, movies and theme park attractions). The late 

John Hench (the great Disney artist & Imagineer who passed only 2 

days ago) is also awarded the Winsor McCay Award for Lifetime 

Achievement in the service of animation.

The Ub Iwerks Award for Technical Achievement is given to

Scott F. Johnston (whose Disney credits include The Lion King,

Aladdin, and Beauty and the Beast).

Television's The Wonderful World of Disney airs 

"The Special Edition of The Lion King."

"Tomorrow, we're going to the Park and we'll go down, stand in line and 

pretend we're guests. I always come back with a full load of notes." 

-Imagineer & illustrator John Hench

1956:

Folk singers Archer and Gile appear on the ABC-TV series Mickey Mouse Club. 

Today is Guest Star Day.

2001:

Die-hard Disney fans begin to line up at 5 p.m. Wednesday, 15

hours before the 8 a.m.Thursday opening of Disney's California

Adventure. Disneyland officials discourage people from camping out, although bathrooms are available, and a

 limited amount of food and beverages are offered for sale.

Meanwhile, Disney officially dedicates their "Golden Dreams" attraction at Disney's California Adventure with a ceremony

 emceed by Disney President Robert A. Iger. Also in attendance are Whoopi Goldberg, the star of "Golden Dreams" and

 singer Rene Goldsberry who performs "Just One Dream" live with gospel groups from throughout Southern California.

Disney officially also dedicates the ABC Soap Opera Bistro in a ceremony attended by the stars of ABC daytime. During

 the ceremony a representative of each Soap donates an item from their show to live permanently at the Bistro.

2006:

 Bambi II is released direct-to-DVD and VHS in the U.S. (It had premiered in Argentina January

 26, 2006). The sequel features the voices of Alexander Gould (as Bambi), Patrick Stewart (as the Great

 Prince/Stag), and Brendon Baerg (as Thumper). Walt Disney Records releases Bambi II Soundtrack on the same

 day, featuring the music of Alison Krauss, Michelle Lewis. Martina McBride, and composer Bruce Broughton.

Bambi II is the last Disney film to be released to VHS.

The CD Radio Disney Jams, Vol. 8 is also released. The collection includes performances

 by such artists as The Click Five, Aly & AJ, Jesse McCartney, Hilary Duff, and The Cheetah Girls. 

2007:

Indianapolis Colts head coach Tony Dungy and running back Dominick Rhodes visit the Magic Kingdom in Florida to celebrate their February 4 Super Bowl win.

Mel Blanc (the voices of Bugs Bunny &

 dozens of other Looney Tunes and

 Merrie Melodies characters), was

 hired to perform the voice of Gideon

 the Cat (who is Foulfellow the Fox's

 sidekick) for Disney's Pinocchio.

 However, it was later decided that

 Gideon would be mute (just like

 Dopey in Snow White). All of Blanc's

 recorded dialogue in the film was

 deleted, save for one military

hiccup, which can be heard a

couple of times

 in the film.

1940:

Disney's animated feature film, Pinocchio (based on the 19th century

book by Carlo Collodi) premieres at the Central Theatre in New York

City. A living puppet (voiced by Dickie Jones), with the help of a cricket named Jiminy (Cliff

Edwards) as his conscience, must prove himself worthy to become a real boy. The film has been

adapted by Aurelius Battaglia, William Cottrell, Otto Englander, Erdman Penner, Joseph Sabo,

Ted Sears, and Webb Smith from Collodi's original story. Disney's second animated feature, it has cost a staggering $2.6 million to make. (Pinocchio is felt by many film historians to be the most technically perfect of all the Disney animated features.)

1958:

Disney's first animated feature Snow White and the Seven Dwarfs is

 released in theaters for the fourth time - with new opening and

 ending credits replacing the RKO Radio Picture logo.

2008:

Walt Disney Parks & Resorts announces the creation of an "American Idol" 

attraction that will bring the television and pop culture phenomenon to life at 

Disney World's Hollywood Studios theme park. Currently slated to debut in late 2008, the 

attraction will allow Disney guest to experience the challenge of auditioning, the rush of performing on stage 

in competition, or the thrill of judging the performances in a live interactive "American Idol" setting.

1947:

Disney Legend Wayne Anthony Allwine, the third official voice of Mickey

Mouse, is born in Los Angeles, California. Active on stage and screen most of his life, he

made his first television appearance at age seven as one of the children interviewed by Art Linkletter on his

House Party program! In 1966, Allwine's career with the "House of Mouse" began when he took a job in the

mailroom at The Walt Disney Studios. From there, he worked briefly in Wardrobe, then moved to Audio Post Production

and began a 7-1/2 year stint under resident sound effects expert Jimmy MacDonald. Allwine later assumed the role of Mickey from MacDonald (who helped coach him). Beside MacDonald, the only other person to voice the famous mouse

(at that time) was Walt Disney himself! Allwine's first appearance as Mickey was voicing the animated lead-ins for The New Mickey Mouse Club in 1977. But his first appearance as Mickey for a theatrical release was in the 1983 Mickey's Christmas

Carol. (The voice of Mickey until his passing in 2009, Allwine was married to Russi Taylor, the voice of Minnie Mouse.)

1943:

H
istorian 
Eric Foner
, considered the leading contemporary expert on the 
post-Civil War Reconstruction period, is born in New York City. He revised the presentation of 

American history at the Hall of Presidents at Disney World's Magic Kingdom, and Great Moments with Mr. Lincoln at 

Disneyland. Foner completely rewrote and changed the script of the Hall of Presidents in order to focus more on 

slavery and other ethical and civil related issues. He also rewrote Lincoln's speech, which was originally nearly 

identical to that which Lincoln gave in the original version of Great Moments with Mr. Lincoln.

"A lie keeps growing and growing until it's as plain as the nose on your face." -Blue Fairy

1944:

Disney's animated feature Pinocchio is released in Spain.

Academy Award nominations for the best of 1943 are announced. Disney's Saludos

Amigos is nominated for Best Sound Recording, Best Scoring of a Musical Picture, and Best Music, Song.

Victory Through Air Power
 receives a nomination in the category Music, Scoring of a Dramatic or Comedy Picture. Disney's 
Reason and Emotion
 also receives a nod for Best Short Subjects, Cartoons. Oscar night is 
March 2
.
American Idol attraction announced

1812:

Charles Dickens, the most popular English novelist of the Victorian era and one of the 

most popular of all time, is born Charles John Huffam Dickens in Landport, Portsmouth, 

England. Creator of some of literature's most memorable characters, his 
1843
A Christmas Carol
 and his character 
Ebenezer Scrooge are as popular today as the day they were first introduced to the public. Adapted for theatre, film, 

television, radio, and opera countless times, a 3D version of A Christmas Carol was released by Disney in 2009. The 

third film adaptation of Dickens' tale released by Disney, the two previous were the 1983 animated featurette Mickey's 

Christmas Carol and the 1992 film The Muppet Christmas Carol (released under the Disney banner, almost a decade 

before Disney actually bought the Muppets). 

Finding Nemo is awarded:

- Outstanding Directing in an Animated Feature

 Production (Andrew Stanton & Lee Unkrich)

- Outstanding Writing in an Animated Feature

 Production (Andrew Stanton,  Bob Peterson,

and David Reynolds)

- Outstanding Effects Animation (Martin Nguyen)

- Outstanding Music in an Animated Feature

 Production (Thomas Newman)

- Outstanding Character Design in an Animated

 Feature Production (Ricky Nierva)

- Outstanding Character Animation

(Doug Sweetland)

- Outstanding Voice Acting in an Animated Feature

 Production (Ellen DeGeneres)

- Outstanding Production Design in an Animated

 Feature Production (Ralph Eggleston)

- Outstanding Achievement in an Animated

 Theatrical Feature (Pixar Animation Studios)

1942:

Disney's Mickey Mouse short Mickey's Birthday Party, directed by Riley Thompson, is released. The gang throws Mickey a surprise birthday party, which includes an electric organ, which Minnie plays while Mickey does a jazzy dance. Goofy tries to bake a cake, but keeps having trouble with it falling. The voice cast includes Walt Disney (Mickey), Thelma Boardman (Minnie), Pinto Colvig (Goofy), Florence Gill (Clara Duck), and Clarence Nash (as Donald Duck). Among the staff of animators who have worked on Mickey's Birthday Party is Les Clark and Ward Kimball.

1936:

The Academy of Motion Picture Arts and Sciences announces its nominations for

 the best of 1935. Disney's Who Killed Cock Robin?  and Three Orphan Kittens are both nominated for

 an Oscar Award in the category Short Subjects, Cartoons. Winners will be announced 
March 5
.
British-born composer-conductor Oliver Wallace begins work at the Walt Disney Studio. Over the next 25 years, he wrote more than thirty miles of soundtrack! His first big success was Dumbo (1941), for which he, together with Frank Churchill, won his first and only Oscar. Wallace went

on to score Cinderella, Alice in Wonderland, Peter Pan, and Lady and the Tramp.

2010:

At Super Bowl XLIV, New Orleans Saints quarterback Drew Brees shouts "I'm

 going to Disney World!" following his team's 31-17 win over the Indianapolis Colts

 in South Florida.

1992:

Disney's Hollywood Pictures releases Medicine Man starring Sean Connery and 

Lorraine Bracco (and co-produced with Cinergi Pictures). In the Amazon rain forest a brilliant but 

eccentric research scientist, Dr. Robert Campbell, is on the verge of a medical breakthrough, a cure for cancer, but 

he has lost the formula and must now rediscover the elusive serum. The pharmaceutical corporation sponsoring the 

research has sent another biochemist, Dr. Rae Crane, to investigate the reclusive genius. A hardheaded female 

scientist is the last thing Campbell wants around his camp ... but he must find the rare antidote. 

2009:

E
d Catmull, co-founder of Pixar, receives the Gordon E. Sawyer Award (an Oscar statue) at the Scientific and Technical Awards Presentations at the Beverly Wilshire Hotel in Beverly Hills. (Portions of the Scientific and Technical Awards presentation will be shown at the Oscar ceremony on 
February 22
 at the Kodak Theatre.)
1977:

It's Who, What, Why, Where, When and How Day on episode 16 of The New Mickey 

Mouse Club. The Mouseketeers visit Cougar Hill Ranch, home of many famous animal actors and owned and 

operated by trainer George Toth. His children, Nikki and Elizabeth, who care for the animals, give a tour of the 

compound explaining the care, feeding and training of their charges. The Mousekartoon Pests of the West is also 

featured, starring Pluto, the wonder pup, trying to outsmart Bent-tail the coyote.

1948:

Actor, writer and producer Michael McGreevey is born in Phoenix, Arizona.

Starting his professional career at the age of seven, his Disney feature film credits include The Shaggy D.A., The Strongest Man in the World, Snowball Express, Now You See Him, Now You Don't, and

The Computer Wore Tennis Shoes. McGreevey also appeared on episodes of Disney's weekly

anthology series including The Wacky Zoo of Morgan City and Sammy the Way-Out Seal.

1965:

Walt Disney's Wonderful World of Color premieres episode 3 of a 3-part 

mini-series titled "The Adventures of Gallegher."

Actor Jason Gedrick is born in Chicago, Illinois. His ABC-TV roles include Reese McFadden in The Beast , Rick Coletti in Desperate Housewives, and Gabriel

Shaw in an episode of How to Get Away with Murder.

1938:

The first Donald Duck daily strip in the USA, drawn 

by Al Taliaferro, is published. 

2016:

The first full trailer for Disney's live-action (and heavy CGI) remake of the 1967

cartoon classic The Jungle Book is shown during the broadcast of Super Bowl 50.

Set for release in April, the film features Bill Murray as Baloo the bear, Christopher Walken as King Louie the 

orangutan, and Ben Kingsley as the friendly panther Bagheera.

For only the second time in its history, there is no iconic Disney commercial following

the Super Bowl. The traditional "I'm going to Disney World" and "I'm going to Disneyland" commercial has been appearing since 1987 when New York Giants quarterback Phil Simms said it after winning Super Bowl XXI. Disney

has run the commercial soon after the end of each Super Bowl since, except for 2005. 

Denver Bronco quarterback Peyton Manning tells reporters that he's "taking his kids to Disneyland," after his

team's 24-10 victory over the Carolina Panthers.

2017:

The Visual Effects Society (VES) announces the winners of their annual VES Awards, honoring outstanding visual effects in motion pictures, television and other media.

Pirates of the Caribbean: Battle for the Sunken Treasure wins the award for Outstanding Visual Effects in a Special Venue Project. Pirates of the Caribbean: Battle for the Sunken Treasure is an all-new, innovative ride experience developed specifically for Shanghai Disneyland.

1962:

Stand-up comic, actor, writer, and political activist Eddie Izzard is born in the Colony of Aden. His voice credits include The Wild (2006) as Nigel, The Chronicles of Narnia: Prince Caspian (2008) as Reepicheep, and Cars 2 (2011) as Sir Miles Axlerod.

2020:

Timmy Failure: Mistakes Were Made, a comedy-drama fantasy film based on the book series of the same name by Stephan Pastis, debuts on Disney+. About an 11-year old boy named Timmy who believes that he is the best detective in town, the films stars Winslow Fegley, Ophelia Lovibond, Wallace Shawn, and Craig Robinson.

1999:

Actor, jazz pianist, singer, and songwriter Bobby Troup passes away at age 80 in California. His best known song "(Get Your Kicks on) Route 66" (also known as simply "Route 66") was composed in 1946. Troup got the idea for the song on a cross-country 10-day drive from Pennsylvania to California. Nat King Cole, with the King Cole Trio, first recorded the song that same year. Capitol Records released it as a single, which became a hit, appearing on Billboard magazine's singles charts. It reached number three on the magazine's Race Records chart and number eleven on its broader singles chart. Cole later re-recorded the tune in 1956 (for the album After Midnight) and 1961 (The Nat King Cole Story). The 2006 Pixar animated movie Cars

includes renditions of "Route 66" by Chuck Berry and John Mayer. Mayer's version was nominated for a Grammy award for Best Solo Rock Vocal Performance. As an actor, Troup's best known acting role was Dr. Joe Early on the television series Emergency! in the 1970s.

2021:

After this evening's Super Bowl LV win by the Tampa Bay Buccaneers, the Walt Disney World Resort lights Cinderella Castle in Buccaneers' colors and also in blue in honor of the healthcare heroes who have been working so hard to battle COVID-19 "as a beacon of celebration and hope throughout the night." Although there will be no Super Bowl MVP parade taking place the following day in the Magic Kingdom (as has been customary for years) teammates Tom Brady and Rob Gronkowski appear in the iconic "I'm Going to Disney World!" commercial.

Tokyo Disneyland re-opens for a second time after being forced to close again due to

the pandemic.

2012:

Disney's Lady and the Tramp Diamond Edition Blu-ray is released.

2019:

Actor John Stamos and wife Caitlin McHugh Stamos celebrate their first wedding anniversary at Disneyland Park.