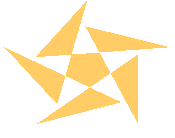 1905:

Erdman Penner, a writer, lyricist and member of the Firehouse Five Plus Two

(a musical group made up of Disney Studio employees) is born in Canada. He

 contributed to such Disney classics as Fantasia, Sleeping Beauty, The Legend of Sleepy Hollow,

Cinderella, Lady and the Tramp, and Peter Pan.

2003:

A
laddin: A Musical Spectacular
opens
 at the Hyperion Theater
in Disney's California Adventure the day after its official premiere. (Although the live stage show has been in previews since December 2002.)

That's So Raven debuts on Disney Channel with 4 episodes - "Test of

 Friendship," "Mother Dearest," "Party Animal," and "Wake Up, Victor." The

 new teen comedy series stars Raven-Symoné as Raven Baxter, an eccentric and offbeat teenager who has

 the ability to foresee flashes of the future.

2005:

The Tokyo Disneyland nighttime show 

Cinderellabration: Lights of Romance begins performances.

1706:

                      Statesman, inventor, scientist, printer, and patriot

                           Benjamin Franklin is born in Boston, Massachusetts.

 In 1953 Disney released the short Ben and Me (adapted from the children's book written by 

author/illustrator Robert Lawson). The tale reveals the contributions of a mouse named Amos, to Franklin's 

career. Visit Mr. Franklin at Epcot's Audio-Animatronic stage show The American Adventure.

1913:

D
isney Legend
, Imagineer & artist/color stylist 
Claude Coats
 is born in San Francisco, California. His stunning, watercolor background paintings featured in 
Pinocchio
, continue to be heralded by Disney scholars, fans and art collectors for the rich and textured beauty they add to the animated film. His work can also be seen in 
Snow White and the Seven Dwarfs
, 
Fantasia
, 
Cinderella
, and 
Lady and the Tramp
. Coats also created the backgrounds for such theme park attraction as Pirates of the Caribbean and Haunted Mansion. (In fact, the Haunted Mansion tombstone which reads: At Peaceful Rest Lies BROTHER CLAUDE PLANTED HERE BENEATH THIS SOD - is in reference to Coats!)
1931:

Actor James Earl Jones, the voice of Mufasa in Disney's The Lion King and its sequel The Lion King II: Simba's Pride, is born in Arkabutla, Missouri. Jones also 

narrated Disney's American Legends - a 2002 animated home video release, introduced a segment of Fantasia

2000, and narrated the 2007 Disneynature film Earth. He also supplied the voice of Santa for the 2001 video 

release Recess Christmas: Miracle on Third Street. His live-action film credits include Hollywood Pictures' Judge 

Dredd and Miramax Films' Cry, The Beloved Country. He is also the voice of Ja Mi in Disney's 2011 animated Mars 

Needs Moms. Star Wars fans know him as the voice of Darth Vader! Jones was named a Disney Legend in 2019. 

1932:

The very first color Mickey Mouse Sunday comic strip to be written and drawn by

 Floyd Gottfredson is published. First hired as an apprentice animator and in-betweener in December

 1929, Gottfredson started working on the four-month-old Mickey Mouse comic strip in April 1930.

1962:

Construction begins on Disneyland's Swiss Family Treehouse. It will open the following November almost 2 years after the December 1960 release of Disney's adventure movie, Swiss Family Robinson.

Actor Jim Carrey, the star of Disney's 2009 A Christmas Carol, is born in Ontario, 

Canada. First known for his performances as multiple characters in the sketch comedy TV show In Living Color, 

Carrey plays the role of Ebenezer Scrooge and all 3 Christmas ghosts in Disney's retelling of Dickens famous tale.

1964:

T. H. White, author of "The Sword in the Stone," passes 

away aboard a ship in Greece. His 1938 story was the inspiration for the 1963 Disney animated feature The Sword in the Stone.

1976:

The Disney publicity department sponsors a 2-day 

Mouseketeer reunion at Disneyland.

1977:

The first New Mickey Mouse Club episode airs in syndication. Besides being 

produced in color, a major change in this version from the 1950s Mickey Mouse Club, is the daily themes. Monday is Who, What, Why, Where, When and How Day; Tuesday is Let's Go Day; Wednesday is Surprise Day; Thursday is Discovery Day; and Friday is Showtime Day. The New Mouseketeers consist of Billy Attmore, Julie Piekarski, Curtis Wong, Nita DiGiampaolo, Mindy Feldman, Lisa Whelchel, Todd Turquand, Shawntee Northcutte, Scott Craig, Allison Fonte, Angel Florez, and Kelly Parsons. (The New Mickey Mouse Club will run for 2 seasons.)

1997:

The Department of Justice and the Walt Disney Company sign an agreement

under the Americans with Disabilities Act to ensure services to people who are

deaf or hard of hearing at Walt Disney World attractions.

The action-comedy-thriller Metro, starring Eddie Murphy, is released in theaters.

Co-produced by Disney's Touchstone Pictures and distributed by Disney's Buena Vista Pictures, the plot follows

Scott Roper (Murphy), a hostage negotiator and inspector for the San Francisco Police Department who seeks

revenge against a psychotic jewel thief.

2004:

A gala event is held in the Grand Ballroom of the Disneyland Hotel

to celebrate the 90th birthday of animator and Disney 
Legend
 Bill 
Justice. (During his 42 years with Disney, Justice worked on such classics as Snow White 

and the Seven Dwarfs, Pinocchio, Fantasia, Dumbo and Bambi.)

Roy E. Disney appears at the meeting of NFFC - 

The Club for Disneyana Enthusiasts in California.

1930:

Walt Disney, accompanied by his wife Lillian, leave for New York City.

Tensions have increased between the Disney Studio and Pat Powers over royalties

 from Mickey cartoons. In 1928, Powers had sold Walt a Cinephone system so that he could make sound

 cartoons such as Steamboat Willie. Unable to find a distributor for the sound cartoons, Disney released

 his cartoons through Powers' Celebrity Pictures company. Walt wants to confront Powers face-to-face in

 New York over money he feels he is due.

2007:

I
t is announced that the Disney 
Broadway
 musical 
Beauty and the Beast
will close at the Alfred Lunt-Lynn Fontanne Theatre on July 29th 2007 

to make way for Disney's next musical venture - The Little Mermaid.

The second season of Little Einsteins kicks off with the episode

"Quincy and the Magic Instruments."

Michael Eisner, chief

 executive officer of The Walt

 Disney Company from 1984

 until 2005, never saw a

 Disney film until he was a

 grown man.

"I may have invented these bifocals I'm wearing, but I can assure they are not rose-colored. Mr. Twain, the golden age never was the present age, but with human liberty we can fulfill the promise and meaning of America." -Benjamin Franklin (Epcot's The American Adventure)

2008:

A Red Carpet Premiere for Walt Disney Pictures' Hanna Montana & Miley Cyrus: Best of Both Worlds Concert takes place at the El Capitan Theatre

in Hollywood, California. Ustream.TV presents a live broadcast of the event. The Disney Digital 3D film will officially open February 1.

1985:

The 3D film Magic Journeys opens at Tokyo Disneyland in Tomorrowland.

1927:

Actress, singer and cabaret star Eartha Kitt is born in Columbia, 

South Carolina. Kitt's distinctive voice can be heard as Yzma in Disney's The Emperor's 

New Groove, the straight-to-video sequel Kronk's New Groove and the spin-off TV series The 

Emperor's New School, for which she won 2 Emmy Awards and 2 Annie Awards for Voice 

Acting in an Animated Television Production. Kitt is perhaps best known for her unique 

singing style and her 1953 hit recordings of "C'est Si Bon" and the enduring Christmas novelty 

smash "Santa Baby."

NEW MICKEY MOUSE CLUB DEBUTS

"A place for everything, everything in its place."

-Benjamin Franklin 

"The original Imagineers who had worked with Walt were beginning to retire, and I was the oldest young person there. I was in a

 good position. Claude Coats was probably the nicest person I ever met (at Imagineering). He took me under his wing and helped me

 develop what became Big Thunder Mountain, the first ride to open without any input from Walt." -Imagineer Tony Baxter

2010:

Disney-Pixar's Up is twice awarded at the 67th Golden Globe Awards. 

Director Peter Docter accepts the award for Best Animated Film and composer Michael Giacchino wins

for Best Musical Score / Motion Picture.

Disney's Animal Kingdom welcomes a new female calf when Kendi, an

11-year-old white rhino, gives birth to her third baby. The baby (unnamed at this time)

is the eighth white rhino born at DAK; her mother, Kendi, was the first.

"A rhino birth is considered to be a significant event since the species was once nearly extinct and is currently endangered." -Jackie Ogden, Ph.D., vice president of Disney's Animal Programs and Environmental Initiatives

1963:

D
aniel H. Jenkins, the original George Banks in the Broadway musical 
Mary Poppins
,
 is born in New York.

1956:

Today is Guest Star Day on Mickey Mouse Club. Singer/actress Carla Alberghetti appears.

1922:

Actress, comedian, author, and one-time game-show host Betty White

is born in Oak Park, Illinois (though she was raised in Los Angeles).

She is best known for her television roles of Sue Ann Nivens on The Mary Tyler Moore Show

and Rose Nylund on The Golden Girls (a Touchstone production). In 1999 she supplied the

voice for Hestia in Disney's animated TV series Hercules and in 2010 the voice of Mrs. Claus

in the short Prep & Landing Stocking Stuffer: Operation: Secret Santa. White

 and the cast of Golden Girls (Beatrice Arthur, Rue McClanahan and Estelle Getty) were

awarded honorary 
Disney Legend
 awards in 2009. She is the voice of Bitey White, a toy tiger, in the 2019 
Toy Story 4
.
1980:

Actress, musician, and singer-songwriter Zooey Claire Deschanel is born in Los Angeles, California. She performed five tracks on the soundtrack album to the 2011 release of Disney's Winnie the Pooh.

2012:

At the National Retail Federation's "Big Show" in New York City; Disney Store

announces that its award-winning store design will be in 12 countries by the end of 2012. The store opening slate includes an inaugural location in Shanghai, China opening in the fall, making it the twelfth country to receive the interactive retail model.

The official debut of Katsura Grill at Epcot's Japan Pavilion takes place. Replacing the

Yakitori House, Katsura Grill is themed after the gardens of the Katsura Imperial Villa in Kyoto, Japan and offers

a variety of sushi, udon, and teriyaki dishes.

1998:

The thirteenth episode (and the season finale) of Disney's Recess, "Parents' Night/Swing 

on Thru to the Other Side" premieres on ABC-TV.

1996:

Although open since October 1, 1995,​ Disney's Vero Beach Resort holds a grand opening ceremony. The first Disney Vacation Club resort to be constructed outside of the Walt Disney World Resort area, it

offers a taste of Old Florida along the Atlantic's picturesque Treasure Coast.

This Day in Disney History - THE FIRST - THE ORIGINAL

Traveling in time since 1999!

2014:

Cloud 9, a television film by Disney Channel Original Movie directed by Paul Hoen, debuts. A prima donna snowboarder, Kayla (Dove Cameron), is discourteously ejected from her team, forcing

her to train with former snowboarding champion Will (Luke Benward), who struggles in the aftermath of his 

career-ending wipe-out and a viral video of the incident branding him as an "epic failure" on the internet.

2016:

Fountain Valley, Calif., native Nick Arciniaga wins his second consecutive

Star Wars Half Marathon at the Disneyland Resort. After winning the inaugural Star Wars

Half Marathon in 2015, he follows up with second straight victory in a record-setting time of 1:05:49.

Annie Bersagel, 32, of Colorado, also flies at lightspeed across the finish line as the female winner

with a time of 1:15:09. 

Inside Out wins Best Animated Feature at the 21st Critics' Choice Awards.

2019:

Disneyland's Sleeping Beauty castle closes for renovation. The structure will be blocked off

from visitors as groups of maintenance crews update its look. The castle is scheduled to re-open to guests in 
May
.