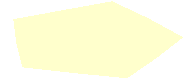 2004:

Sleeping Beauty's Royal Ball takes place at Disneyland.

Filmmaker John Lasseter, the director of Toy Story, A Bug's Life and Toy Story 2, 

and the executive producer of Monsters, Inc. and Finding Nemo, is given the Art Directors Guild's coveted honorary Contribution to Cinematic Imagery Award.

The Lizzie McGuire episode "Magic Train" debuts on the Disney Channel. 

(It is considered to be the final episode of the series starring Hilary Duff.)

1903:

Actor Stuart Erwin is born in Squaw Valley, California. His Disney credits include The Misadventures of Merlin Jones, Son of Flubber, and Moochie of the Little League.

1913:

D
isney 
Legend
 and screenwriter Roberto de Leonardis is born in Naples, Italy.
 Starting in 1947 he will work for Disney translating films like Bambi and Pinocchio for Italian audiences.

1919:

Alan Alexander Milne (future creator of Winnie-the-Pooh) is discharged from

the Brtish Army. He has served as a signals officer during the world war.

Also discharged, but from the U.S. Navy on this day, is Roy O. Disney, one of Walt's older brothers. (He will return to Kansas City and resume his job at the First National Bank.)

1929:

       The original Hollywood Brown Derby restaurant opens at 1624 Vine Street in California. The Brown Derby restaurants began as the brainchild of Herb Somborn, Wilson Mizner, and Sid Grauman. Somborn will ask Bob Cobb (later the creator of the famous Cobb Salad) to manage the Vine Street establishment. Eventually Cobb will take over all the restaurants after the deaths of the original owners. (The Hollywood Brown Derby will serve as the inspiration for the restaurant in Disney's Hollywood Studios.)

1995:

A couple gets married at Walt Disney World's Tower of Terror attraction in Florida, as part of a Disney promotion featuring Valentine's Day weddings.

1998:

The Ghirardelli Soda Fountain & Chocolate Shop has its grand

 opening at the Downtown Disney Marketplace in Florida.

2001:

Dick Cook, chairman of the Walt Disney Motion Pictures Group, announces that its Academy Award-winning animated motion picture Beauty and the Beast will be

released in IMAX and other large-format venues around the world in March 2002. Walt Disney Feature Animation has spent a year in production on the film, enhancing the image and refining character

faces, backgrounds, and special effects, in order to let the film shine brightly on the giant screen. In addition, the filmmakers have added an extraordinary, never-before-seen musical sequence. (The film will wind up being

released in January 2002.)

2002:

The acclaimed Napa Rose restaurant (located in the Disneyland Resort)

 offers a tempting special four-course Valentine feast.

2003:

Disney's The Jungle Book 2 (featuring the voices of John Goodman 

and Haley Joel Osment) opens.

The Magic Kingdom's Liberty Belle (an old-fashionedpaddle-wheelcruiser) is

re-launched. The Belle and Tom Sawyer's Island (the attraction's main dock) have been refurbished.

2006:

A groundbreaking ceremony for a new hotel in Tokyo Disneyland takes place.

 Mickey, Donald, Goofy and Chip & Dale appear in a safety prayer festival

 held at the planned construction site in front of the entrance of the park. The

 Tokyo Disneyland Hotel is scheduled to open in 2008 and will have about 700 guest rooms.

1957:

Disney re-releases Cinderella in theaters for a second time. Playing in front of the classic animated feature is the People and Places documentary film The Blue Men of Morocco.

1999:

The first Disney Cruise Line wedding occurs on Castaway Cay.

1923:

Skating star Donna Atwood (known for her performances with the Ice Capades) is

 born in Newton, Kansas. She was the ice skating model for Thumper in Disney's Bambi.

2007:

Atlanta Brave pitchers and catchers report for spring 

training at Disney's Wide World of Sports Complex. It is the Braves 10th season at the Florida facility.

"Well, looks like the robins are getting ready to celebrate Valentine's Day today. What year is it?

Oh, right around the turn of the century. And things couldn't be any better than they are today." 

-Father in Walt Disney's Carousel of Progress

Horizons - an extinct Epcot attraction - 

was dedicated to "humanity's future." 

One of Horizon's biggest backdrop 

paintings was called "Looking Back at 

Tomorrow." It was painted by Robert 
McCall, a famous artists best known for 
his powerful images created for NASA. 

2005:

"I Won't Say (I'm In Love)" - the first single from the CD Disneymania 3, premieres on Radio Disney on its first day of release. Performed by the Cheetah 

Girls, the song (written by Alan Menken and David Zippel) originally appeared on the Hercules soundtrack in 1997. Disneymania 3 will be released the following day.

1941:

The Disney Mickey Mouse short The Little Whirlwind is released. Minnie wants Mickey to

 clean up the yard - or else he won't get a piece of her freshly baked cake. Mickey cleans the yard .. but then wrecks it

 trying to get rid of a pesky tornado! This short features Thelma Boardman as the voice of Minnie for the first time.

1915:

Grammy Award-winning songwriter Iriving Gordon is born in Brooklyn, New York. 

His song "Two Brothers" can be heard in Epcot's The American Adventure (sung by Ali Olmo). The song's lyrics tell the Civil War story of two brothers, fighting on opposite sides of the war. 

Gordon's best known works include Nat King Cole's hit "Unforgettable" (first published in 1951) and 

"Prelude to a Kiss (co-written with jazz great Duke Ellington).

2009:

Disney's Hollywood Studios celebrate the grand opening of its 

newest attraction, The American Idol Experience. Guest park Vanessa Quillao (a 16-year-old from St. Petersburg, Florida) takes home the first ever 'Dream Ticket' (given on a normal day of operation) - with her rendition of "No One" (by Alicia Keys). The first actual Dream ticket was awarded on 
February 12
 to Mark Ellis.
1992:

Lost 70s Valentine Day celebration.

2010:

Disney World's Atlantic Dance Hall at the Boardwalk Resort hosts a Valentine's Day Chocolate Dinner.

A
s of this day, the Walt Disney Company has operated longer without Walt Disney than it did with him. The company was founded on 
October 16, 1923
 and Walt passed away  
December 15, 1966
.
Starstruck, Disney Channel's 78th original movie, premieres with an audience of 6 million viewers. The movie follows the love-struck adventures of Jessica Olson (played by Danielle Campbell), a down-to-earth girl from the Midwest who literally collides with Hollywood teen pop star Christopher Wilder (portrayed by Sterling Knight).

The famous Pirates of the Caribbean ship docks in Oahu's Kalaeloa Harbor in Hawaii. The ship has arrived as a prop to be used in filming the fourth Pirates of the Caribbean film this year. Traveling at 10 miles per hour, its journey took it from the Bahamas to LA and then to Kalaeloa.

2008:

Touchstone Pictures releases Step Up 2: The Streets. The films stars Briana Evigan

as rebellious street dancer Andie West who lands at the elite Maryland School of the Arts and finds herself

fighting to fit in. The sequel to the 2006 film Step Up, the cast includes Robert Hoffman, Adam Sevani, Will

Kemp, and Cassie Ventura.

1956:

Trombonist Larry Collins (best known as a member of Spike Jones' band) performs

on the ABC-TV series Mickey Mouse Club. Today is Guest Star Day.

1969:

For the second day in a row, a recording session takes place at Walt Disney

 Productions for the much-anticipated Haunted Mansion attraction (to open at

 Disneyland in August). On this day singers Thurl Ravenscroft, Jay Meyer, Bob Ebright, Chuck Schroeder

 and Verne Rowe perform the Grim Grinning Ghost theme. (Afterwards, session leader Allan Davies will notice how

 well the five men look together and cast them as the famous "singing bust heads" for the attraction! The five

 singers will return on February 21 to film the short scene.)

1977:

Episode 21 of The New Mickey Mouse Club airs. The Mouseketeers take a tour of the Disney Studio 

animation department and learn the steps in making a cartoon. The Mouseketeer Talent Showcase presents the 

Mouseketeers on the Rivers of America at Disneyland for the production number " Ohio River Medley." Mouseketeer 

Allison is also featured in a special talent showcase with a song and dance number she wrote herself, "Sing Music 

Sing." The Mouseka-Movie Special shows scenes from Snow White and The Seven Dwarfs.

2011:

Disney kicks off American International Toy Fair by unveiling the all new Disney·Pixar Cars 2 toy line of more than 300 toys before a capacity crowd of toy industry insiders and members of D23 (Disney's official fan community) in New York City. Academy Award®-winning actor Michael Caine, voice of the charming and eloquent new Cars 2 British agent Finn McMissile and actress Emily Mortimer, voice of his spy-in-training Holley Shiftwell, are on hand for a panel discussion and are presented with custom-built toys celebrating their Cars 2 characters.

Jake and the Never Land Pirates, a musical animated Disney Junior show based on the successful Disney franchise, Peter Pan, debuts on Disney Channel. The show revolves around a group of children who are pirates in Never Land, looking for treasure.

1990:

Oscar nominations are announced for the 62nd Annual Academy Awards:

Best Picture - Dead Poets Society (Disney's Touchstone Pictures)

Actor in a Leading Role - Robin Williams (Dead Poets Society)

Directing - Peter Weir (Dead Poets Society)

Screenplay Written Directly for the Screen - Tom Schulman (Dead Poets Society)

Song - "Kiss the Girl"; Alan Menken & Howard Ashman (The Little Mermaid)

           & "Under the Sea"; Alan Menken & Howard Ashman (The Little Mermaid)

Original Score - Alan Menken (The Little Mermaid)

1997:

Walt Disney Pictures releases That Darn Cat to theaters. A remake of the 1965 mystery comedy, this version stars Christina Ricci, Doug E. Doug, Dean Jones (who starred in the original), Peter Boyle, Michael McKean,

Bess Armstrong, Dyan Cannon and John Ratzenberger. In a small Massachusetts town, two bumbling criminals mistakenly kidnap a maid, thinking her to be the wife of a prominent businessman. When an alley cat stumbles upon the kidnap victim, bound and gagged in a shed, the kidnap victim scratches a plea for help on the back of her wristwatch and puts it around the cat's neck. Patti (Ricci) finds the watch and with the help of an FBI agent (Doug) tries to track down the captive.

1967:

Pirates Arcade Museum opens in New Orleans Square at Disneyland. Featuring a

collection of primarily one-of-a-kind arcade games with a buccaneer theme, the Pirates Arcade Museum is located next to what will be the exit from Pirates of the Caribbean attraction (which will open in March).

2012:

Entertainer Paul Abdul visits Walt Disney World on this Valentine's Day. She poses

 with Minnie Mouse inside Disney's Holywood Studios for a photo opp. Abdul helped open the American Idol

1986:

Disney's D-TV Valentine airs on NBC. Hosted by Ludwig Von Drake, this special stars Mickey, Minnie, 

Pluto and all the Disney characters in classic "love-themed" shorts put to modern music. (It is the first of three D-TV 

television specials.) Videos featured include Lionel Richie: "Hello," Huey Lewis and the News: "The Heart of Rock & 

Roll," and Whitney Houston: "You Give Good Love."

Actress/singer Tiffany Thornton, best known for her co-starring role as Tawni Hart on the Disney Channel Original Series, Sonny with a Chance and the spinoff, So Random!,

is born in College Station, Texas. She also made appearances on such programs as

ABC-TV's 8 Simple Rules and Disney Channel's That's So Raven. Thornton played the role of Jamie Wynn

in the Disney Channel Original Movie Hatching Pete.

2013:

Walt Disney World celebrates Valentine's Day with love songs and a mass wedding-

vow renewal at the foot of Cinderella Castle. Fifty couples, selected through a promotion on the 

official Disney Parks Blog, gather as Disney princesses Snow White, Cinderella and Aurora and their respective 

princes perform on stage alongside Mickey and Minnie Mouse.

1934:

Actress Florence Henderson, who went from Broadway star to become one of 

America's most beloved television moms in The Brady Bunch, is born in Dale,

Indiana. Her Disney credits include the Hercules animated series, the preschool series Handy Manny, the 

2003 Walt Disney World Christmas Day Parade, and the Disney Channel animated Sofia the First.

2018:

Disney Home, a boutique at Downtown Disney in Anaheim, opens. The new store,

part of a larger project to revamp Disneyland's dining and retail area, offers guests everything from coffee mugs

and oven mittens to bath towels and wine glasses.

1973:

Walt Disney Productions releases the comedy film The World's Greatest Athlete.

Coach Sam Archer and his assistant Milo travel to Africa where they discover the world's greatest athlete - a white

Tarzan-type named Nanu. They bring him back to the U.S. to try and make history by winning every event at the

NCAA Track & Field Championship. Starring John Amos, Roscoe Lee Browne, Tim Conway, Dayle Haddon, and

Jan-Michael Vincent, the film also features many prolific athletes and sports journalists in small or cameo roles,

including Howard Cosell, Frank Gifford, Jim McKay, Bud Palmer, Joe Kapp, and Bill Toomey.