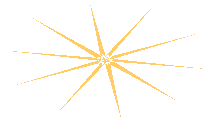 2002:

Disney's Cinderella II: Dreams Come True is released on DVD & video. The movie features 

the voice of Jennifer Hale as Cinderella (whose voice-over work includes the 2002 movie The Powerpuff Girls and 

the Disney TV series House of Mouse).

An unclaimed Mickey Mouse snow globe clears out a section of the Sacramento 

International Airport after being mistaken for a bomb. The unlabeled cardboard box causes 150 

people to be evacuated from the B-1 terminal and 5 outbound flights to be delayed.

Kmart and Disney debut a colorful and fun new line of Disney-branded apparel at 

Kmart's Astor Place store in New York City.

1920:

Actor Tony Randall is born Arthur Leonard Rosenberg in Tulsa,

Oklahoma. He appeared on the 1989 TV special "The Disney-MGM Studios Theme Park Grand

Opening," and hosted the 1987 TV special "Walt Disney World Celebrity Circus." Randall starred as

Uncle Bill in the 1986 Disney TV episode "Sunday Drive." (TV fans know him best as Felix Unger from

the classic sitcom "The Odd Couple" and for his 70 appearances on David Letterman's "Late Show.")

1934:

Disney's Building a Building and Three Little Pigs are both nominated for the 

same Academy Award ... Short Subjects, Cartoon! (So is Walt Lantz's 

The Merry Old Soul
 - starring Oswald the Rabbit!) Winners will be announced 
March 16
.
1941:

Walt Disney sends an inter-office communication stating that "Under present

 conditions, the laying out of cash for equipment is out of line. Our situation is plenty tough

 and after returning from a session with the bankers we have to stretch things out as far as we can and we still

 have to cut further." Disney is being forced to focus on cutbacks.

1942:

It's a blockbuster night for Disney as Walt himself receives a special Academy Award, 

the Irving G. Thalberg Memorial Award (given to creative producers) at the 1941 

Academy Awards. Music conductor Leopold Stokowski receives a special Oscar for his work on Disney's 

Fantasia. Walt Disney, William Garity, John N. A. Hawkins and the RCA Manufacturing Company are also awarded 

a special Oscar for "their outstanding contribution to the advancement of the use of sound in motion pictures through the production of Fantasia." The Disney/RKO short cartoon Lend a Paw is presented with an Academy Award as 

well (beating out 9 other cartoon shorts including Disney's Truant Officer Donald). Songwriters Frank Churchill and 

Oliver Wallace take home Oscar for Scoring of a Musical Picture, for their work on Dumbo.

1958:

The Disneyland TV series airs episode 92 - "The Saga of Andy Burnett:

 The Land of Enemies." It is the 4th episode of the Burnett serial.

1960:

The TV series Walt Disney Presents airs "Texas John Slaughter: 

Kentucky Gunslick," the 12th of a 17-part miniseries starring Tom Tryon.

1961:

Walt Disney Presents airs part 2 of the film"Westward Ho! The Wagons."

1962:

Academy Award nominations are announced. Disney's The Absent Minded Professor 

earns 3, Parent Trap is nominated for 2, Babes in Toyland is also recognized for 2, 

and the animated short 
Aquamania
 is nominated for 1. Winners will be announced 
April 9
.
1995:

Grand opening ceremonies begin for Disneyland's newest attraction, Indiana Jones 

Adventure: Temple of the Forbidden Eye. The dark ride attraction will open to the public 
March 3
.
1998:

The All Star Café (a 240-seat restaurant) opens at Disney's Wide World of Sports

Complex in Florida. A chain of sports themed restaurants developed by Planet Hollywood, it features "stadium

 cuisine" and sales of professional sports merchandise and souvenirs. (The franchise will ultimately be unsuccessful

and the last Official All Star Café, the one at Disney's Wide World of Sports, will close on September 23, 2007.)

James Algar, who brought nature and history documentaries as well as animated

 classics to Disney fans for more than four decades, passes away at age 85 in Carmel,

 California. Best known for the Disney True Life Adventure series he directed, including the films Beaver Valley, Bear

 Country and The Living Desert, Algar also created shows for Disney theme parks. He wrote and produced the Hall of

 Presidents attraction for Walt Disney World. Retired since October 1977, Algar will be named a Disney 
Legend
 the
 following October.

2000:

The Disney animated series The Weekenders debuts with the episode "Crush Test 

Dummies." The show's title music is written and performed by Wayne Brady.

ABC-TV airs episode 11 of Mickey Mouse Works. The program features the shorts 

"Mickey's Mixed Nuts," "Goofy's Extreme Sports: Shark Feeding," "Mickey's 

Mountain," and "computer.don" (featuring Donald, Daisy, Mickey & Goofy).

Disney holds a wrap party for its successful animated television series Recess, which 

has just finished production on its 5th season. The new episodes will begin to air in September.

2006:

The Timekeeper - located in Disney World's Magic Kingdom - permanently closes 

(although it hasn't operated since late 2005). A poorly attended Tomorrowland 

attraction, it first opened in 1994.

1732:

Francis Marion, a lieutenant colonel in the Continental Army and later Brigadier 

General in the South Carolina Militia during the American Revolutionary War, is born 

near Georgetown, South Carolina. Known as the "Swamp Fox" - for his ability to use decoy and 

ambush tactics to disrupt British communications, capture supplies, and free prisoners - his exploits will be the 

inspiration for the late 1950s television anthology series The Swamp Fox starring Leslie Nielsen and produced by 

Walt Disney.

Baltimore, Maryland, children's 

museum that opened in 1998. 

Port Discovery's permanent 

exhibits were designed by 

Walt Disney Imagineering. Located 

in the old Fish Market building, 

"kid-powered" Port Discovery is 

for kids age 2 to 10.

2008:

The Little Mermaid Original Broadway Cast Album is officially released. The 

album features hits from the animated film plus 10 all-new songs written for the 

1953:

Walt Disney is given the Cecil B. DeMille Award at the 10th Annual Golden Globe 

Awards held at the Ambassador Hotel in Los Angeles, California. Given for lifetime 

achievement in motion pictures by the Hollywood Foreign Press Association, the award is named in honor of 

Cecil B. DeMille, one of the industry's most successful filmmakers. Walt Disney's award is only the second 

ever given (Cecil B. DeMille himself was awarded the very first one in 1952).

1940:

Disney's Pinocchio is first released in Brazil.

Today is Tell a Fairy Tale Day

2009:

The Atlanta Braves play their first game of the spring training season against a 

Major League team at Champion Stadium (located at Disney's Wide World of 

Sports) in Florida. They take on the Houston Astros in an afternoon game and win 8-7. The first 2,000 

fans receive a lanyard, notepad and pen.

Walt Disney World Resort launches a new Online Check-In Service, designed to 

simplify and streamline guest arrivals. The new service is complimentary and available to guests 

staying at select Walt Disney World Resort hotels and certain Disney Vacation Club resorts. 

"Jim (Algar) was a great storyteller, who made invaluable contributions to our animated classics, theme parks

and especially, our nature films. He added tremendously to the Studio's reputation for superior storytelling." 

-Roy E. Disney

2012:

Rachel Booth, 31, of Mandeville, Louisiana, wins the 2012 Disney's Princess Half 

Marathon at Walt Disney World Resort. She crosses the finish line in record time, with an official time 

of 1:18:11. Booth had also won the 2011 Disneyland Half Marathon, in California, for her second time. This makes 

Booth the first runner to win titles at both runDisney events!

Michelle Chille and Lindsay Rabbitt also earn top honors in their respective divisions. Chille, 45, of Rochester, 

New York, takes the Women's Masters with a time of 1:29:39. Rabbitt, 28, of Muskegon, Michigan, finishes in 

2:19:43 in the Women's Push Rim division.

"Man or Muppet," penned by Bret McKenzie, wins the Oscar for original song at the 84th Academy Awards. From Walt Disney Pictures' The Muppets, the first film featuring the iconic Jim 

Henson characters in more than a decade, the song was sung largely by Jason Segel and Peter Linz, who voiced 

the Muppet Walter. McKenzie (one half of comedy duo Flight of the Conchords) was musical supervisor on The 

Muppets, a role that involved overseeing the songs on the film and writing three himself. 

Double click here to add text.

"I find myself speechless. I knew that there was something here tonight; this is way beyond my expectation. I've got a lot

of thanking to do. First, for the little short subject award which we're very proud of. My musicians for their music -- it's going to be hard to get along with them now, I know. "Fantasia," in a way I feel like I should have a medal for bravery or 

something. We all make our mistakes, I know, but it was an honest mistake. But this, this is too much.

I'm well aware of the high ideals that this award symbolizes, and I sort of feel like I should rededicate myself to those 

ideals. I've been through a very trying year, the toughest year. I hope there's never another one like it. And coming after 

that year, I sort of feel, I'd like to feel that it's more than an award for past conscientious efforts, honest mistakes. I like to 

feel that it's sort of a vote of a confidence for the future. And I want to thank the members of the Academy, my friends, 

everybody. Thank you."

2014:

Aladdin, a stage musical based on Disney's 1992 animated film, makes its Broadway

debut with previews at the New Amsterdam Theatre. (The show will officially open March 20.)

2017:

Disney sweeps the animation and visual effects categories at this year's Academy Awards.

The studio's smash "Zootopia" wins for best animated feature; Disney/Pixar's charming "Piper" wins for animated short;

and Disney's CGI/live-action hybrid "The Jungle Book" is awarded for visual effects.

1999:

The Other Sister, a romantic comedy film directed by Garry Marshall and starring Juliette Lewis, Giovanni Ribisi, Diane Keaton, and Tom Skerritt, is released by Touchstone Pictures & Mandeville Films. A mildly mentally challenged young woman seeks independence by obtaining her own apartment and attending college while her family plans her sister's wedding.

1898:

Writer Merrill De Maris is born in New Jersey. He worked on Disney Comic Strips for King Features Syndicate; helping Floyd Gottfredson with many of his early Mickey Mouse comic strips. De Maris also participated

at the Disney Studio on the story adaptation for the 1937 feature film Snow White and the Seven Dwarfs.

1972:

Voice actor Keith Ferguson is born Keith James Ferguson in Los Angeles, California.

His Disney/Pixar credits include Bambi II, Monsters University, Inside Out, Elena and the Secret of Avalor, and Phineas and Ferb.  Ferguson also provides a number of sound-alike portrayals, including  Lightning McQueen in the Cars video games, replacing Owen Wilson.

2019:

The Little Mermaid is re-released on Blu-ray and Ultra HD Blu-ray in celebration of its

30th anniversary.

Also released to Blu-ray is the 2018 Ralph Breaks the Internet.

1986:

Actress, writer, model and film producer Teresa Palmer is born in South Australia. Her film credits include Bedtime Stories (2008), The Sorcerer's Apprentice (2010), and I Am Number Four (2011).

2021:

Disney+ begins to stream the 11-minute short Myth: a Frozen Tale.