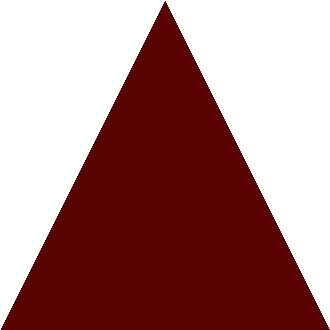 2005:

At the 77th annual Academy Awards, Disney/Pixar's

The Incredibles wins Best Animated Feature Film of the Year (beating out

 Shark Tale and Shrek 2). Director Brad Bird accepts the award. Michael Silvers and Randy Thorn

 also win Oscars for Achievement in Sound Editing for their contributions to The Incredibles.

Disney's Lorenzo, although nominated for Best Animated Short, is edged out by Ryan. The Miramax Film Finding

 Neverland is awarded Best Original Score.

1895:

Edward Brophy, the voice of Timothy Q. Mouse in Disney's 1941 classic Dumbo, is born in New York City.

1935:

An Oscar (Short Subjects, Cartoons) is won for the Disney film The

Tortoise and the Hare at the 7th Academy Awards, held at the

Biltmore Hotel in Los Angeles.

1940:

Actor Bill Hunter, the voice of the Dentist in the 2003 Finding Nemo, is born in Australia.

1941: 

"When You Wish Upon a Star" - written by Leigh Harline and 

Ned Washington - from Disney's Pinocchio, is awarded an Oscar for Best Song at the 13th Academy Awards. Leigh Harline, Paul J. Smith and Ned Washington also take home Oscar for Best Music (Original Score) for their work on Pinocchio. This is the first year that sealed envelopes are used to keep secret the names of the winners - which leads to the now famous phrase: "May I have the Envelope, please."

1957:

The Disneyland television series airs "The Crisler Story / Prowlers of the Everglades."

Actor Timothy Spall is born in Forest Hill, London, England. Gaining international acclaim for

his role as Peter Pettigrew in the Harry Potter films, Spall played the role of Nathaniel (a servant of Queen Narissa)

in the 2007 Walt Disney Pictures release Enchanted.

1959:

The TV series Walt Disney Presents airs "The Adventures of Chip 'N' Dale."

When Walt leaves a message on his tape recorder explaining that he is unable to be there personally, 

Chip 'n' Dale fill in as hosts of this week's episode.

1968:

Louis Armstrong and his 7-piece band record 3 songs in a New York City studio for his upcoming LP Disney Songs the Satchmo Way. This day's session includes "Bout Time," "The Bare Necessities," and "Ten Feet Off The Ground." Produced by Tutti Camarata for Disneyland Records, the album's remaining tunes will be cut in March.

1985:

Singer and character actor James Patrick O'Malley passes

 away in San Juan Capistrano, California at the age of 80.

 Using the stage name J. Pat O'Malley, he appeared in dozens of films and

 television shows (and even on the Broadway stage) during the 1940s–1970s.

 His vast Disney credits include both animated films and live-action television

 programs. O'Malley also contributed to the Pirates of the Caribbean park

 attraction in several roles - including the original voice of the Pirate Captain

 dunking the magistrate into the well!

1987:

Tokyo Disneyland welcomes its 40-millionth guest.

1992:

Movie star Elizabeth Taylor takes over Disneyland for a private after-hours 60th birthday

 bash. The exclusive party, for a 1,000 of her friends, is held in Fantasyland.

1994:

Figure skater Nancy Kerrigan skips the closing ceremonies of the Winter Olympics in Lillehammer (partly due to security concerns) so she can begin her multi-million dollar endorsement deal with Walt Disney World. 

1995:

M
ichael Eisner and filmmaker George Lucas are on hand at Disneyland for the official dedication of the park's newest attraction, Indiana Jones Adventure: Temple of the Forbidden Eye. (Although the attraction had its grand opening ceremonies the day before, Indiana Jones won't open to the public untl 
March 3
.)
1996:

The ABC-TV sitcom Roseanne debuts part 2 of a Disney-theme episode titled "Disney World War II."

2001:

Disney releases the straight-to-video sequel Lady and the Tramp II: Scamp's Adventure (featuring the voices of Alyssa Milano, Mickey Rooney, and Bronson Pinchot) on video and DVD.

Disney releases the CDs Disney's Greatest Hits, Vol 1 and Disney's Greatest Hits, Vol 2. The collections includes performances by such recording artists as Phil Collins and Randy Newman.

2003:

The Atlanta Braves open their 2003 spring schedule with an exhibition game against Georgia Tech at Disney's Wide World of Sports Complex in Florida. This begins the Braves 6th season of spring training at the 200-acre sports complex.

2006:

Hong Kong Disneyland announces plans to add 3 new attractions. The Tomorrowland expansion will include Autopia, Stitch Encounter, and the UFO Zone.

2007:

Muppet Mobile Lab, featuring interactive Audio-Animatronic Muppet characters, is tested at Disney's California Adventure.

The Incredibles was written and

 developed by Brad Bird, former

 director of The Simpsons and

 previously best known for

 directing the animated movie

The Iron Giant.

1938:

The Spanish-language edition of Snow White and the Seven Dwarfs - 

Blanca Nieves y los Siete Enanos, is unveiled at the Carthay Circle Theater 

in Hollywood, California. (This is the same theater that premiered the film in December 1937.)

2008:

The Atlanta Braves play their first exhibition game of the season at

 Champion Stadium in Disney's Wide World of Sports. The Braves

 win 8-0 over the University of Georgia.

The Incredibles wins Oscars

2009:

Shawn Johnson, a 2008 Olympic Gold Medal-winning gymnast, visits Disney's Hollywood Studios. (At 17, she is the youngest celebrity to ever compete on ABC's "Dancing with the Stars.") Johnson is at Disney World for the "ESPN The Weekend," a special event through March 1.

"The Magical Music of Walt Disney - Omaha Symphony Pops Concert" kicks off 3-days of performances at the Holland Performing Arts Center. Sponsored by the Nebraska Medical Center, the concert features beloved songs from Walt Disney movies and Broadway shows.

D
isney Legend
 Dorothea Holt Redmond, an illustrator and production designer who worked with Walt Disney to design a private apartment in Disneyland's New Orleans Square, passes away at age 98. Born in 
1910
, Redmond broke ground in 1938 as the first woman to invade the "heretofore exclusively male field" of motion-picture production design (at David O. Selznick's studio). 
She also worked closely with Alfred Hitchcock on such features as Rear Window and The Man Who Knew Too Much. In 1964, she joined what is now known as Walt Disney Imagineering and helped envision elements of Disneyland. She also designed Fantasyland at Disney World, as well as portions of Main Street and the mosaic murals in the archway of Cinderella Castle. 

Jonas Brothers: The 3D Concert Experience is released in Disney Digital 3-D, RealD 3D and IMAX 3D. Distributed by Walt Disney Studios Motion Pictures, the film stars the American Pop trio Kevin, Joe and Nick Jonas, also known as the Jonas Brothers, in their big screen debut.

"We make films that we ourselves would want to see and then hope that other people would want to see it. If you try to analyze audiences or think there's some sophisticated recipe for success, then I think you are doomed. You're making it too complicated." -Brad Bird 

O'Malley's Disney credits:

The Adventures of Ichabod and Mr. Toad

Alice in Wonderland 

The Adventures of Spin and Marty

The Further Adventures of Spin and Marty

The New Adventures of Spin and Marty

The Swamp Fox

The Saga of Windwagon Smith

One Hundred and One Dalmatians 

Son of Flubber

Mary Poppins

The Jungle Book

Robin Hood

2010:

R
ebecca Luker
, who originated the Broadway role of Winifred Banks
 in the stage musical 
Mary Poppins
 (starting in 2006), gives her final performance.
1961:

Nominations are announced for the 33rd Annual Academy Awards:

Goliath II - Short Subjects, Cartoons

Islands of the Sea - Short Subjects, Live-Action Subjects

The Horse with the Flying Tail - Documentary, Features

2011:

The 83rd Annual Academy Awards are presented at the Kodak Theatre in Hollywood.

Toy Story 3 (nominated in 5 categories including Best Picture) takes home Oscars for Best Animated Feature Film

(Lee Unkrich, director) and Original Song ("We Belong Together"; music and lyrics by Randy Newman).

"Oh boy. I can't believe I'm actually saying this, but thank you to the Academy. I wouldn't be standing here if it weren't for

the vision of three incredible guys. John Lasseter, Ed Catmull, and Steve Jobs, the founders of Pixar Animation Studios,

which by the way, is the most awesome place on the planet to make movies." -Lee Unkrich

Tim Burton's Alice in Wonderland wins Art Direction (Robert Stromberg - Production Design; Karen O'Hara - Set Decoration) and Costume Design (Colleen Atwood).

The Atlanta Braves lose to the New York Mets 5-4, in the first spring training game of 2011 at Champion Stadium in Walt Disney World.

1951:

Walt Disney appears on Bob Hope's Radio Program (along with Marlon Brando, Robert Surtees, Judy Holiday, Stanley Kramer, James Stewart, Joseph Mankewitz and Bette Davis).

1942:

D
aily Variety
 runs the story "Walt Disney Weeps as He Gets Oscar." At 
last night's
 Academy
 Awards, Walt was given the Irving G. Thalberg Memorial Award. He found it difficult to speak and was only able to say with great emotion: "I want to thank everybody here. This is a vote of confidence from the whole industry."

2012:

A new sitcom, Lab Rats premieres on Disney XD. A young teen named Leo

 accidentally discovers bionic teenagers with bionic powers!

2013:

Mary Louise Whitham Eastman, a color model supervisor at Disney who worked on 

films like Fantasia and Bambi, passes away at age 97. She married Disney artist Phil (P.D.) 

Eastman in April 1941, and both of them left during the Disney strike that began in May 1941.

1998:

An Alan Smithee Film: Burn Hollywood Burn (also known as simply Burn Hollywood Burn), a mockumentary comedy film directed by Arthur Hiller (using the Alan Smithee pseudonym), written by Joe Eszterhas, and starring Eric Idle as the protagonist - a director named Alan Smithee, is released to U.S. theaters. The film follows Smithee as he

steals the negatives to his latest film and goes on the run. With a cast that includes Ryan O'Neal, Coolio, and

Richard Deni, the film also features cameos by Sylvester Stallone, Whoopi Goldberg, and Jackie Chan. A

Hollywood Pictures/Cinergi Pictures production, the film is distributed by Buena Vista Pictures.

Touchstone Pictures releases Krippendorf's Tribe, a film adaptation of Frank Parkin's novel of the same name. After squandering his grant money, despondent and recently widowed anthropologist James Krippendorf - played by Richard Dreyfuss - must produce hard evidence of the existence of

a heretofore undiscovered New Guinea tribe. The cast includes Jenna Elfman, Natasha Lyonne, Lily Tomlin, 

Stephen Root, Mila Kunis, and David Ogden Stiers.

1930:

Roland Fargo "Rolly" Crump, an animator and

designer noted particularly for his work as a

Disney Imagineer, is born in Alhambra,

California. First joining Walt Disney Studios in 1952, he

worked as an inbetweener, before becoming an  assistant

animator on movies like Peter Pan, Lady and the Tramp,

Sleeping Beauty, and One Hundred and One Dalmatians.

In 1959, Crump joined WED Enterprises (later Walt Disney

Imagineering) and became a designer of some of

Disneyland's attractions and shops, including The Haunted

Mansion, Enchanted Tiki Room and Adventureland Bazaar. He was also responsible for designing many of the

Disney attractions at the 1964 New York World's Fair, including It's a Small World and in particular the Tower of the

Four Winds marquee. Crump later contributed to early designs of the Magic Kingdom at Walt Disney World in Florida,

and worked on designs for NBC's Disney on Parade in 1970, before leaving Disney to work on outside projects including Busch Gardens, the ABC Wildlife Preserve in Maryland, and Ringling Brothers & Barnum and Bailey Circus World.

He returned to work for Disney in 1976, designing the Land and Wonders of Life pavilions at the Epcot Center, before leaving again in 1981 to design the proposed Cousteau Ocean Center in Norfolk, Virginia, and to set up his own

business, the Mariposa Design Group, which developed projects in Oman, Las Vegas, Denver and elsewhere.

Crump returned to Disney one last time in 1992, as executive designer at Imagineering. He retired from Disney four years later, and was named a Disney Legened in 2004. His autobiography "It's Kind of a Cute Story" was published in 2012.

Animator and writer Lee Hartman is born in North Apollo, Pennsylvania. Employed as an animator for the Walt Disney Company from 1955 to 1960, his credits included animated segments for The Mickey Mouse Club; the 1958 short film Paul Bunyan, and the 1959 animated feature film Sleeping Beauty. Hartman went on to work for Warner Bros. Animation.

2018:

Disney/Pixar's 2017 Coco is released on DVD, Blu-ray, and 4K Ultra HD Blu-ray.

1906:

Animator Carlo Vinci is born in New York City. Working for just a short time at Disney, he went on to have a career at Hanna-Barbera cartoon studios where he animated Mighty Mouse, Yogi Bear and Flintstones.

1988:

Songwriter/pianist Gene de Paul passes away at age 68 in California. His music can

 be heard in such Disney features as So Dear to My Heart, The Adventures of Ichabod and Mr. Toad,

 and Alice in Wonderland. (He's best known for the song "Teach Me Tonight," written with Sammy Cahn.)

1892:

Character actor William Demarest is born Carl William Demarest in Saint Paul, Minnesota. Best known for playing Uncle Charley in the television series My Three Sons, he also appeared in the Disney films Son of Flubber (1963) as Mr. Hummel and That Darn Cat (1965) as Mr. MacDougall. Demarest, a prolific film and television actor, appeared in over 140 films, beginning in 1927 and ending in the 1970s.