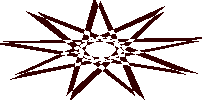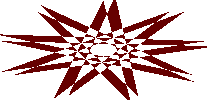 2004:

Christy Carlson Romano (of Disney Channel's series Even Stevens

and the voice of the animated Kim Possible) joins the cast of the

 since the musical opened in New York City in 1994.

Meanwhile over at the Palace Theatre, pop singer Deborah Cox replaces

Michelle Williams in the title role of 
Aida
.
Disney announces its deal to buy the Muppets and Bear in the Blue House from

Jim Henson.

2002:

The Studio Chapter of the NFFC, The Club for Disney Enthusiasts hosts Disney 

singer-songwriter Bob Moline at the Autry Museum of Western Heritage in Griffith Park 

California. Moline's work includes such Epcot songs as "Listen to the Land," "Canada," and "Golden Dream."

Voice-over actress Margaret Kerry (Tinker Bell's alter ego) and David Pacheco 

(Creative Director of Disney's Art Classics) appear as special guests of the Carolwood 

Pacific Historical Society at Walt Disney's Barn in Griffith Park, California.

1906:

Story man Otto Englander is born in Yugoslavia. A story man for over twenty years at the Disney Studios (and MGM), he first came to the U.S. in the 1920s as an art director for the Chester School in New York. His work at the Disney Studios included such classics as Snow White and the Seven Dwarfs, Pinocchio, Fantasia and Dumbo.

1933:

A
rtist 
Eric Larson
 marries Gertrude Jannes in Utah. With marriage, he will seek a new job with 
greater potential. (He will start work at the Disney Studio the following June & become one of Walt's "
9 Old Men
.") 
1934:

Actor-comic Barry Humphries, the voice of Bruce in the 2003 Finding Nemo, is born in Victoria, Australia.

Disney's Mickey Mouse cartoon Camping Out, directed by David Hand, is released. Mickey,

 Minnie, Horace, and Clarabelle are bothered  by a mosquito while camping. But when Horace swats the 'skeeter, the little

 bug flies back to the swamp and rallies his relatives for a full-bore attack on the campers! One of the few cartoons in which

 Mickey, Minnie, Horace Hosercollar and Clarabella Cow are portrayed as four close friends, it is also one of the few in

 which Mickey doesn't speak! Camping Out animation credits go to Albert Hurter and Art Babbitt.

1960:

Disneyland's Satellite View of America, originally called Space 

Station X-1 when the park first 
opened
 in 1955, closes. 
(It will be replaced by The Art of Animation the following May.)

1961:

The TV special Bell Telephone Hour: The Sounds of America airs on NBC. 

This music and dance program was taped at Disneyland.

1963:

Walt Disney's Wonderful World of Color airs part 1 of "Banner in the Sky," a re-titled

 and re-edited television presentation of the 1959 feature film Third Man on the Mountain.

Comedian-actor Larry the Cable Guy is born Daniel Lawrence Whitney in Pawnee City,

Nebraska. He supplied the voice for Mater in the 2006 Pixar feature Cars, the short Mater and the Ghostlight, and the

2011 follow-up Cars 2. In June 2012, Disneyland's California Adventure theme park's "Cars Land" opened a ride called

"Mater's Junkyard Jamboree" featuring Whitney's voice. He revived the Tow truck character for the 2017 Cars 3.

1981:

Actor Joseph Gordon-Levitt, the voice of Jim Hawkins in the 2002 Disney feature 

Treasure Planet, is born in Los Angeles, California. 

TV fans may recognize him as Tommy on 3rd Rock from the Sun, which ran between 1996–2001.

1983:

Disney's Tron is nominated for 2 Academy Awards - Best Costume Design 

and Best Sound. The 55th Academy Awards will take place 
April 11
.
1993:

Disney's Aladdin is nominated for 5 Academy Awards: Best Sound, Best

Effects - Sound Effects Editing, twice for Best Music - Original Song, and

Best Music - Original Score. The 65th Academy Awards will be presented 
March 29
.
2001:

The animated Disney's House of Mouse airs the 5th episode "Unplugged Club."

John Elliot Sutherland, an award-winning industrial and educational filmmaker, passes

 away at age 90 in Van Nuys, California. Sutherland produced a variety of animated films under the studio

 which bore his name, although his studio focused primarily on documentaries and industrial films. A graduate of UCLA,

 Sutherland began his career as a writer on Walt Disney's Bambi. He met Walt Disney while working as director of UCLA's

 drama and debate department. Sutherland's brief career at Disney Studios included working as an assistant director and

 story director from 1938 to 1940. Coincidentally, Sutherland was once married to Paula Winslow, who voiced Bambi's

 mother in the 1942 film.

2006:

Disney's live-action feature Eight Below, a fictional re-interpretation of a real 1958 Japanese scientific expedition to Antarctica, opens in theaters. It stars Paul Walker, Bruce Greenwood, Moon Bloodgood, and Jason Biggs. 

Air Force One carrying U.S. President Bush touches down at Orlando International Airport (just in time for rush hour on busy Interstate 4). From there the president is transported to Disney's Contemporary Resort to speak at a $500-a-plate dinner (a fundraiser for Republicans).

Epcot's iconic Spaceship Earth

weighs 16 million pounds!

One of the most recognizable

 structures at Disney World, it is

 not only the centerpiece and

 main focal point of Epcot, but

 also the name of the attraction

 housed within the 18-story

 geodesic

sphere.

1900:

Actress Ruth Clifford, the third voice of Minnie Mouse, is

born in Pawtucket, Rhode Island. She supplied the voice of Minnie for such shorts as First Aiders 

(1944), Mickey's Delayed Date (1947), Pluto's Sweater (1949), and Pluto and the Gopher (1950). A leading 

lady in Hollywood silents of the 1920s, her career thrived into the television era with appearances on such 

series as Dr. Kildare, Hazel, and Playhouse 90.

1925:

Actor Hal Holbrook - the voice of Amphitryon in Disney's animated Hercules - is

 born in Cleveland, Ohio. His Disney credits also include the 1970 2-part TV episode "The Wacky Zoo

 of Morgan City" portraying Mitch Collins. Nominated for an Academy Award 5 different times during his long

 career, Holbrook is known for his one man show as Mark Twain.

1992:

She is best known for her role as Tess Tyler in the Disney Channel original movie Camp Rock and

 has made guest appearances on The Suite Life of Zack & Cody.

1977:

A
ctress & writer 
Erin Cardillo
 is born in White Plains, New York (though she will be 
raised in Connecticut). Disney Channel fans know her as Emma Tutweiller from The Suite Life on Deck.

Episode 24 of The New Mickey Mouse Club airs. Mickey and Pluto get plenty scared in the 

Mousekartoon Mickey's Parrot, and "Escape from Apache Cliff," the sixth episode of the serial "The Mystery of 

Rustlers' Cave," finds Patty and Doug sneaking off to Apache Cliff to explore a secret cave.

Today is Random Acts of Kindness Day

1998:

Construction begins on Rock 'n Roller Coaster at Disney-MGM.

Belle's Magical World, a direct-to-video animated musical film produced by Walt

Disney Television Animation, is released. A followup to the 1991 Walt Disney Pictures animated feature film Beauty and the Beast, the video is broken-up into 4 short tales that teach forgiveness, love, and kindness.

Narrated by David Ogden Stiers (as the character Cogsworth), the voice cast includes Paige O'Hara as Belle

and Robby Benson as the Beast.

2009:

Walt Disney World Resort welcomes a black and white colobus monkey - 

the first of its species born at Disney's Animal Kingdom!

Eight Below opens in theaters

1957:

Walt Disney receives the Milestone Award of the Screen Producers Guild at a banquet 

held in the Grand Ballroom of the Beverly Hilton Hotel in California. The Milestone Award is 

presented to producers who have made "an historic contribution to the entertainment industry."

 "In my career, it helps to have some kind of genius. I've got it, but it happens to be in the person of my brother Roy who runs the company, the whole works, at home and abroad. He has a talent for self-effacement which isn't going to do him a bit of good right at this moment." -Walt Disney (This Day 1957)

2011:

The Walt Disney Company (NYSE: DIS) hosts its Investor Conference at the Grand

 Californian Hotel in Anaheim, California. Tom Staggs, chairman of Walt Disney Parks and Resorts,

 announces a plan for visitors to avoid lines and personalize their vacations using new time-saving programs at

 Disney parks. Presentations by Disney's management team are also available via a live audio Webcast.

Lilly the Witch: The Journey to Mandolan, a German comedy film directed by Harald

Sicheritz, is released by Walt Disney Pictures. A young girl (played by Alina Freund) must use her

special powers to prevent a king (Michael Mendl) from losing his throne.

2012:

The Secret World of Arrietty is released in the U.S. by Walt Disney Pictures. Known in 

Japan as The Borrower Arrietty, this 2010 Japanese animated fantasy film is based on Mary Norton's juvenile fantasy 

novel The Borrowers. (Norton's novels The Magic Bed Knob; or, How to Become a Witch in Ten Easy Lessons and 

Bonfires and Broomsticks were adapted into the 1971 Disney film Bedknobs and Broomsticks.) The film tells the 

story of Arrietty, a young Borrower (a tiny person who lives in people's homes and "borrows" things to survive while 

keeping their existence unknown) who resides under the floorboards of a typical household. She eventually befriends 

Sho, a human boy with a heart condition since birth. Originally directed by Hiromasa Yonebayashi, the North 

American version of The Secret World of Arrietty is directed by Gary Rydstrom; an American sound designer and 

director known to Disney/Pixar fans for his work on A Bug's Life, Monsters, Inc. and Atlantis: The Lost Empire. The 

film's U.S. voice cast includes Disney Channel favorite Bridgit Mendler and comedy veteran Carol Burnett.

On this day, D23′s "23 Days of Celebration" invites all Disney fans to help mark the third anniversary of the first and only official Disney fan club. Each day at approximately 10 a.m. Pacific time, D23 will provide a different challenge for the day – and the first person to submit a valid photo that matches the challenge will win a special D23 prize.

"Minnie's Fly Girls Charter Airline" debuts at Disney California Adventure park. A tune-

filled "travelogue" of song, dance and audience interaction, it is staged in Condor Flats, across from Soarin' Over 

California, and features songs from the '40s, '50s and '60s. The show features a talking and singing Minnie Mouse! 

It is the first time that a talking Minnie with a moving mouth, face and sound appears at the Disneyland Resort,

Radio Rebel, a Disney Channel Original Movie starring Debby Ryan and based on a novel titled Shrinking Violet, premieres. About a shy student named Tara (Debby Ryan) who can never get her words out to anybody until she starts a radio program called Radio Rebel, the film also features Sarena Parmar, Adam DiMarco, Merritt Patterson, Atticus Mitchell and Mercedes de la Zerda.

Today is Random Acts of Kindness Day

2017:

Walt Disney World's Animal Kingdom turns on the lights for its new nighttime 

show, "Rivers of Light." The complex production, on the water in front of a new stadium, features live

performers and music, floating lanterns, lasers and special lights, with images projected against a mist. (The live

performers will later be replaced by silhouette projections.) The show is able to seat 5,000 guests, giving it

the smallest capacity of Walt Disney World's night-time shows.

1995:

The comedy film Heavyweights is released by Walt Disney Pictures. Centering around a

summer camp for overweight boys that is taken over by a fitness guru, the cast includes Aaron Schwartz, Ben Stiller, Tom McGowan, Tim Blake Nelson, Jeffrey Tambor, Jerry Stiller, and Anne Meara.

1950:

Writer-producer Alan Burnett is born. His contributions for Disney were largely a part of the 1990s Disney Afternoon, where he was attached to the Disney's Adventures of the Gummi Bears and various projects like the film DuckTales the Movie: Treasure of the Lost Lamp, based on the TV series DuckTales.

1965:

Director and producer Michael Bay is born in Los Angeles, California. Known for his  high-concept action films, his Disney/Touchstone credits include The Rock, Armageddon, Pearl Harbor, and I Am

Number Four.