1948:

Disney's very first True-Life nature documentary featurette Seal Island previews at

 the Crown Theatre in Pasadena, California. It will play for 2 weeks in front of MGM's

 The Three Musketeers. Seal Island studies the saga of life on Seal Island, one of the tiny

 specks of land in the Bering Sea. The film is shot by travelogue filmmakers Al and Elma Milotte. (It

 will officially be relased the following May and later win an Academy Award.)

Actor Samuel L. Jackson, the voice of Lucius Best/Frozone in the 2004

 Disney-Pixar animated feature The Incredibles and the 2018 Incredibles 2, is born in Washington, D.C. He played Nick Fury in the Marvel Cinematic Universe films Iron Man (2008), Iron Man 2  (2010), Thor (2011), Captain America: The First Avenger (2011), The Avengers (2012), Captain America: The Winter Soldier (2014), Avengers: Age of Ultron (2015), Avengers: Infinity War (2018), Captain Marvel (2019), and Avengers: Endgame (2019). Jackson also narrated the 2011 Disneynature release African Cats.

1992:

The Disney-MGM parade Aladdin's Royal Caravan debuts.

Based on the hit Disney animated feature Aladdin, released last November 25, 1992, 

the parade features the spitting camel floats. (These camels would eventually be a part 

of the Magic Carpets of Aladdin attraction in Adventureland at the Magic Kingdom.)

2004:

Disney releases Where The Red Fern Grows to DVD & VHS. The all-new family

 film is based on the novel by Wilson Rawls. Also released to DVD & VHS is

 The Young Black Stallion (a prequel to  "The Black Stallion").

At the Florida Film Critics Circle Awards, The Incredibles win for Best Animation.

1910:

A
rt director, Imagineer and Disney 
Legend
 Marvin Davis is born in
Clovis, New Mexico. His early Disney credits include Victory Through Air Power and

The Three Caballeros as an art director. Davis (not to be confused with animator Marc

Davis) was invited by his friend, Dick Irvine to join WED (Walter Elias Disney) Enterprises

in 1953. As an early "Imagineer," Davis developed the first diagrammatic plan for

Disneyland. After the theme park's successful opening in July 1955, Davis returned to

art directing motion pictures, including Disney's Moon Pilot, Babes in Toyland and Big

Red, as well as such television series as Zorro and The Mickey Mouse Club. In 1962, he received an Emmy Award

 for art direction and scenic design for Walt Disney's Wonderful World of Color. In 1965, he returned to WED as a

 project designer for Walt Disney World in Florida. After 22 years with Disney, Davis retired in 1975.

1913:

I
magineer, master model maker and Disney 
Legend
 Fred Joerger 
is born in Pekin, Illinois. Walt Disney handpicked Joerger in 1953 to become one 

of his first three model makers. He helped realize Walt's visions by crafting 

three-dimensional miniature models of Disney theme park attractions, as well as motion 

picture sets and props - before they were brought to full-scale life. Joerger also designed 

and constructed most all rockwork at Disney World for its 1971 opening, including the 

atrium waterfall featured in the Polynesian Resort. The Haunted Mansion tombstone that 

reads: HERE LIES GOOD OLD FRED A GREAT BIG ROCK FELL ON HIS HEAD R.I.P., is a tribute to Joerger! After retiring in 1979, Joerger returned a few years later to oversee the look of Disney's Epcot Center and also supervised 

the rock work for Tokyo Disneyland.

1936:

A baby girl named Sharon Mae is born. Less than two weeks 

later she will be adopted by Walt Disney and his wife Lillian.

1937:

Tuesday

Disney's first feature-length animated film, Snow White

and the Seven Dwarfs premieres at the Carthay Circle

Theater, located at 6316 San Vicente Boulevard in Los Angeles,

California. The film features the voices of Adriana Caselotti (as Snow White) and Harry Stockwell (as the

Prince). Workers at the studio present Walt with a backyard playhouse for his two daughters, a child size copy

of the dwarfs' cottage  from the film. In attendance at the opening of the first American feature-length animated

film are such stars as Charlie Chaplin, Douglas Fairbanks, Judy Garland, Carole Lombard, John Barrymore,

Marlene Dietrich, and future Disney Legend Fred McMurray. Also attending the premiere is Adriana Caselotti,

Snow White
 director 
David Hand
, and a teenager named Marjorie Belcher (later known as Marge Champion) - the 
animator's live-action model for Snow White! (The Carthay will later be razed and replaced by an office building.)

1944:

Disney's 7th animated feature The Three Caballeros world premieres

in Mexico City. It will be released in the U.S. the following February.

1953:

L
ux Radio Theater
 in cooperation with Walt Disney Pictures presents an
adaptation of Peter Pan with Bobby Driscoll.

Disney's animated Peter Pan is released in Sweden.

1955:

Today is Anything Can Happen Day on ABC-TV's Mickey Mouse Club.

Disney releases the fourth People and Places short documentary Men Against the Arctic to theaters. Directed and written by Winston Hibler, the film follows the CGC icebreaker Westwind's Arctic, shot during the summer of 1954 by cinematographers William Fortin and Elmo G. Jones.

Men Against the Arctic will an Academy Award® for Best Documentary (Short Subjects).

        1960:

        Disney's live-action Swiss Family Robinson (based on the book by Johann 

Wyss) is released along with The Horse with the Flying Tail. Filmed on the Caribbean island 

of Tobago (the smaller of the two main islands that make up the Republic of Trinidad and Tobago), Swiss 

Family's lavish pre-production planning and on-location shooting resulted in a budget that exceeded $4 million! 

The plot centers on Mother and Father Robinson (Dorothy McGuire and John Mills) and their three sons Fritz 

(James MacArthur), Ernst (Tommy Kirk) and Francis (Kevin Corcoran) who find themselves stranded on a 

deserted island with no rescue in sight.

The Horse with the Flying Tail is a documentary film about the palomino horse, Nautical, who won the team gold 

medal at the 1959 Pan American Games. (It will win the Best Documentary award at the 33rd Academy Awards.)

1962:

Disney's live-action feature film In Search of the Castaways (based on the 1868

 Jules Verne adventure novel Captain Grant's Children) is generally released in U.S.

 theaters. Starring Hayley Mills and Maurice Chevalier, the film tells the tale of a worldwide search for a

 shipwrecked sea captain.

1969:

The Wonderful World of Disney premieres part 1 of "Babes in Toyland," a musical first released to theaters in 1961.

1999:

Disney's Fantasia 2000 has its London premiere at the Royal Albert Hall.

Produced by Roy E. Disney and Donald W. Ernst, it is the 38th feature in the Walt Disney Animated Classics series and sequel to the 1940 Fantasia. Like its predecessor, Fantasia 2000 consists of

animated segments set to pieces of classical music. A group of celebrities introduce each segment in

live-action scenes directed by Don Hahn, including Steve Martin, Itzhak Perlman, Quincy Jones,

Bette Midler, James Earl Jones, Penn & Teller, and Angela Lansbury.

2002:

Disney World's Caribbean Beach Resort, which was been closed since September 8, 2002 for the rehab of the food area, reopens.

1914:

Eustace Lycett, designer of special effects for Disney movies, is born in

 Straffordshire, England. His 43-year career with Disney began in 1937 as a protégé of Ub Iwerks (a

 pioneer of animation and special effects) helping to design and modify camera equipment. Lycett worked on more 

than 30 films, including Snow White and the Seven Dwarfs, Babes in Toyland, and Mary Poppins

(for which he won an Academy Award). For Disneyland, Lycett helped develop Circle-Vision, a process of 

film projection on a 360-degree screen; and was involved in the theme park's "Rocket to the Moon" attraction.

He also worked on the engineering for "Great Moments with Mr. Lincoln" for the 1964-65 New York 
World's Fair
and later the "Mr. Lincoln" attraction at Disneyland.

1979:

The action spy film The London Connection is released in the United Kingdom by  

Walt Disney Productions. Secret agent Luther Starling (played by Jeffrey Byron) hopes to have a 

vacation in England to visit his friend Roger (Larry Cedar). However, a noted European scientist is kidnapped 

by Omega and Luther is soon on the case taking Roger with him. (The film was originally titled The Omega 

Connection when it debuted on American television last March 1979.)

When principal photography 

wrapped on Disney's Swiss Family 

Robinson, it was discovered that 

there was a problem with the 

sound ... almost every word of 

recorded dialogue was unusable! 

The entire cast had to be brought 

back to England for 28 days where 

they re-recorded every word in 

the film.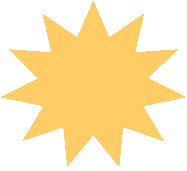 1980:

Disney's weekly television series debuts part 1 of The Ghosts of Buxley Hall.

2007:

On Snow White's 70th anniversary, Epcot's iconic Spaceship Earth (closed for

nearly six months) reopens to the public with a new story line and digital enhancements. (The attraction will formally reopen in February 2008.)

Ratatouille wins Best Animated Film at the Florida Film Critics Circle Awards.

The Goofy short How To Hook Up Your Home Theater is released with the Walt Disney Pictures feature National Treasure: Book of Secrets. First premiering in New York City 

on December 13, National Treasure: Book of Serets a sequel to the 2004 film National Treasure, stars Nicolas Cage as treasure hunter Ben Gates, who must prove his ancestor's innocence in the assassination of Abraham Lincoln. The cast, including Jon Voight, Ed Harris, Harvey Keitel, and Diane Kruger, returns from the first film.

"Who says there is no Santy Claus? It seems 

to me that Walt Disney tonight in giving this feature to the children of the world is indeed the modern Santa Claus." -film pioneer Jesse Lasky

"One thing I do know is that this picture is the best Christmas present the children of Hollywood

could possibly have." -Hollywood columnist Louella Parsons

1922:

Paul Winchell, a Grammy Award winning voice actor, ventriloquist 

and TV host, is born Pinkus Wilchinski in New York City.

Famously known as the original voice of Disney's Tigger, Winchell's credits also include 

The Aristocats and The Fox and the Hound. An in-demand voice actor for Hanna-Barbera 

as well, Winchell first became famous as a ventriloquist during the early days of television. 

From 1950-1954, he hosted The Paul Winchell Show and from 1965-1968, 

hosted the children's television series, Winchell-Mahoney Time. 

Not since Edgar Bergen and Charlie McCarthy in the previous two 

decades had a ventriloquist and his dummy (Jerry Mahoney) 

known equal celebrity! Winchell was also an amateur medical 

inventor who patented an artificial human heart (years before

the first successful transplant).


Animator Wolfgang "Woolie" Reitherman 

about the night of December 21, 1937:

"The audience was so taken by the magic of what they had seen that they applauded after individual sequences, just as though they were watching a stage play. I've never seen anything quite like it since."

1945:

Disney's Donald Duck cartoon Old Sequoia, directed by Jack King, is released.

Park Ranger Donald is in charge of making sure a tree "Old Sequoia" doesn't get gnawed down by pesky beavers. 

1958:

Disneyland presents its first Candlelight Processional Parade (for the

second evening in a row). Hosted by actor  Dennis Morgan, it is performed on Main Street and

in Town Square. The event (conceived by Dr. Charles Hirt of the University of Southern California

School of Music) features Christmas carols and the re-telling of the birth of Jesus through the gospels.

Emmy Award-winning and Golden Globe-nominated actor and stand-up comedian Ray Romano is born in Queens, New York. Best known for his hit TV sitcom Everybody Loves

 Raymond, Romano appeared on the Hannah Montana episode, "We're All on This Date Together."

"I am convinced all our fondest hopes will be realized tonight." -Charlie Chaplin

1988:

Work continues on Disney World's newest theme park Disney-MGM, which is 

still under construction. On this day a 5'3" tall Mickey is positioned onto a 6 foot in diameter 

spinning globe. Mickey is then hoisted onto a tower just inside the park's entrance - which will be known as 

The Crossroads of the World. Both Mickey and the globe have been created by Disney master sculptor 

Selected Disney credits:

Winnie the Pooh: A Valentine for You (1999) - Tigger

Winnie the Pooh & Christmas Too (1991) - Tigger

The New Adventures of Winnie the Pooh (1998-1990) - Tigger

Adventures of the Gummi Bears (1985-1990) - Zummi

The Fox and the Hound (1981) - Boomer

The Many Adventures of Winnie the Pooh (1977) - Tigger

Winnie the Pooh and Tigger Too (1974) - Tigger

The AristoCats (1970) - Shun Gon

1950:

Film producer Jeffrey Katzenberg is born in New York City. Chairman of The Walt Disney Studios during the era of The Little Mermaid, Beauty and the Beast, and The Lion King, he later became CEO

of DreamWorks Animation.

2012:

Today marks the 75th anniversary of the release of Snow White and the

Seven Dwarfs. A monumental film for the Disney Company, it is arguably one of the single most

important events in the Company's history. Most historians agree: Snow White built the Burbank Studio.

Mickey's Very Merry Christmas Party is held for the 20th and final time this

year at Walt Disney World's Magic Kingdom theme park.

The Walt Disney Company announces that it has completed its $4.06 billion

deal to acquire Lucasfilm (creator of "Star Wars" and "Indiana Jones").

Career highlights:

Song of the South (1946)

Sleeping Beauty (1959)

One Hundred and One Dalmatians (1961)

The Love Bug (1968)

Bedknobs and Broomsticks (1971)

Pete's Dragon (1977)

The Black Hole (1979)

Today is Ribbon Candy Day

2018:

The Tropical Hideaway, an exotic marketplace for discovering extraordinary eats from all corners of the world, opens in Adventureland at Disneyland park.

1994:

The nominations for the 52nd Golden Globe Awards are announced. Among the nominees:

-Best Motion Picture Musical or Comedy: The Lion King and Ed Wood

-Best Performance in a Motion Picture – Musical or Comedy Actor: Johnny Depp – Ed Wood

-Best Supporting Actor Performance in a Motion Picture – Drama, Musical or Comedy: Martin Landau – Ed Wood

-Best Original Score: The Lion King – Hans Zimmer

-Best Original Song: "Can You Feel the Love Tonight" by Elton John – The Lion King and

"Circle of Life" by Elton John – The Lion King

-Best Lead Actor in a Television Series Comedy or Musical: Tim Allen – Home Improvement

-Best Lead Actress in a Television Series Comedy or Musical: Ellen DeGeneres – Ellen and

Patricia Richardson – Home Improvement

Winners will be announced January 21, 1995.

2001:

Touchstone Pictures releases the comedy drama The Royal Tenenbaums, starring  Danny Glover, Gene Hackman, Anjelica Huston, Bill Murray, Gwyneth Paltrow, Ben Stiller, Luke Wilson, and Owen Wilson. The eccentric members of a dysfunctional family reluctantly gather under the same roof for various reasons.