1969:

During a press conference at the Ramada Inn on Highway 50 in Ocoee, Florida (a little 

suburb on the outskirts of Orlando), Donn B. Tatum (president of Walt Disney World 

Co.) details the more than 3 years of planning for a "Destination Vacation". It has been two 

years since special legislation was passed to allow Disney to build its Florida project, and now the Disney 

Company has rented out the entire Ramada Inn for Walt Disney World's official first press event. A large circus tent 

outside the hotel is filled with models and artist renderings of Walt Disney World for this three-day gala. Among the 

Disney officials in attendance is Walt's brother Roy O. Disney and Disney publicist Charlie Ridgway. A 16-mm 17-

minute film titled Walt Disney World - Phase 1 is screened at the Parkwood Cinema Theater. It shows the master 

plan and artists' depictions for a theme park (which will 
open
 in 1971).
On this same day, RCA releases a press kit to the media explaining their role in the 

creation of Disney World. RCA is set to create and produce the computer and communications infrastructure 

for the entire Disney World project. The system, named WEDCOMM--Walter E. Disney Communications Oriented 

Monitoring and Management System, will establish the first 21st Century information-communications system as a 

total service for guests, residents and management. The system will link computers, telephones, automatic 

monitoring and control devices, mobile communications and television in a multi-faceted network capable of 

expansion as growth demands. (The ambitious plan will vanish quickly, at least from public view, when RCA sells 

its computer division to Sperry Univac in 1970.)


 1789:

George Washington, standing on the balcony of Federal Hall on Wall

 Street in New York, takes his oath of office as the very first President of

 the United States. (At this time the capital is located in New York City.) At Disney World's

 Hall of Presidents, Washington is one of three A-100 model Audio-Animatronic figures - a line of

 the most advanced, lifelike, and expressive human figures WDI has ever built!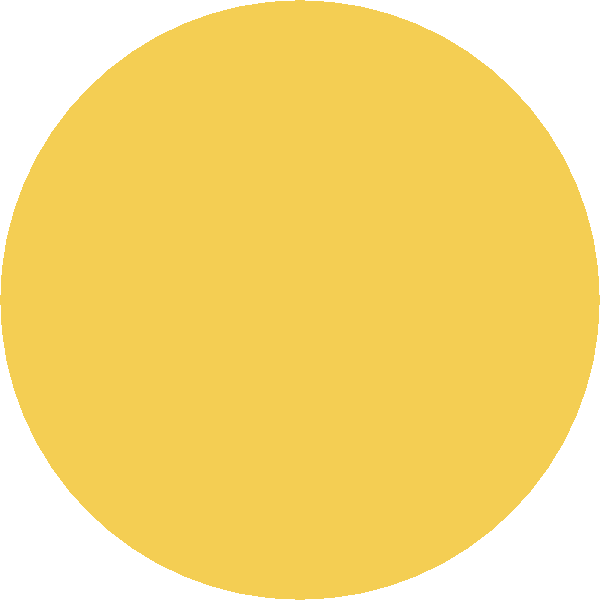 2004:

ABC-TV airs the George Lopez episode, "George Goes to Disneyland." Viewers keep track of hidden Mickeys during the 30-minute show for a special "Mousehunt" contest.

 1923:

Actor Al Lewis is born in New York. Famously known as Grandpa from the hit 1960s television series The Munsters, Lewis appeared in Disney's 1970 live-action film The Boatniks as Bert.

1926:

Actress Cloris Leachman, Nurse Spex in Disney's 2005 live-action feature Sky High, is born

 in Des Moines, Iowa. Her Disney credits include The North Avenue Irregulars (1979) as Claire Porter, Herbie Goes

 Bananas (1980) as Aunt Louise, and a 2009 episode of Phineas and Ferb. Leachman also co-starred in the short-lived

 Touchstone/Disney sitcom The Nutt House as Ms. Frick. (An eight-time Emmy Award winner, Leachman is best known for

 her roles on the classic TV sitcom The Mary Tyler Moore Show and later the spinoff series, Phyllis.)

1928:

of the Mounted is released through Universal Pictures. Oswald, a 

member of the Royal Canadian Mounted Police, goes in pursuit of Peg-Leg Pete.

1939:

The New York World's Fair, "Building the World of Tomorrow," opens in Flushing Meadows.  Disney is represented by a specially commissioned Mickey Mouse cartoon, Mickey's Surprise Party, developed for and 

donated to the Nabisco Pavilion. The following 
August
, the Nabisco Pavilion will also help host "Donald Duck Day" at the 
1948:

Disney's Pluto short The Bone Bandit, directed by Charles Nichols, is released.

1958:

The Disneyland TV series airs episode 98 - "An Adventure in Art," paying tribute to all

artists including some of Disney's staff.

1961:

The TV series Walt Disney Presents airs "Flash, the Teenage Otter."

Filmed almost entirely at a Wisconsin game preserve, it is based on a book by Emil Liers about the early life 

and adventures of two otters. Flash and Fleta, are part of a close-knit otter family. But upon reaching their 

rebellious teen years, Flash strikes out on his own, experiencing all manner of exciting and life-threatening 

exploits ... especially when coming in contact with that predatory species known as Man!

1982:

Actress Kirsten Dunst, who appeared in the 1997 TV movie Tower of Terror (inspired by

the theme park attraction) is born in Point Pleasant, New Jersey. (Spider-Man fans will know

Dunst for her role of Mary Jane Watson.)

Actor, singer-songwriter and dancer Drew Seeley is born in Canada. Co-writer of the song

"Get'cha Head in the Game" for Disney's quadruple platinum High School Musical soundtrack, Seeley supplied the

singing voice for Zac Efron's character Troy in the original High School Musical. Seeley can be heard as a featured

artist on several Disney soundtracks/compilation albums including Disneymania 5, Disneymania 6, Disney Channel Holiday, and Radio Disney Jams, Vol. 9. He also wrote and performed music for the Disney Channel Original Movie

Jump In! In the summer of 2009 he starred as Prince Eric in the Disney Broadway Musical The Little Mermaid.

1989:

The Magical World of Disney airs the 2-hour TV special "The Disney-MGM Studios

 Theme Park Grand Opening" the night before the park's actual 
grand debut
.
Hosted by John Ritter, the program features such TV stars as Harry Anderson, Stefanie Powers, Kate Jackson,

 Rue McClanahan, Ann Miller, Tony Randall and Hollywood legend George Burns. The show opens with a big

 musical number starring singer Smokey Robinson, as he and numerous dancers make their way down Hollywood

 Boulevard. The closing dance number "Hooray for Hollywood" will win an Emmy for Best Choreography!

1995:

At Disneyland's Fantasyland, the Beauty and the Beast stage show closes.

2000:

The L.A. Times reports that Walt Disney World has disbanded its marching band,

 a Magic Kingdom fixture for nearly 30 years. The band's 18 musicians, dressed in

 signature red coats, white pants and plumed hats, were abruptly fired last week.

 They will be replaced by smaller musical groups throughout the Florida park.

The 7th Epcot International Flower and Garden Festival begins in Florida.

2002:

At Epcot, singer Eddie Money performs 3 shows as part of the Flower Power concert 

series at America Gardens Theatre. (He will appear through May 2.)

Monsters, Inc. is among the winners for Top Box Office Films at the ASCAP 

Film and Television Music Awards, held in California.

1976:

His work ranged from the 1935 Mickey's Service Station to the

1977 The Rescuers.

"All of us in the Disney 

organization who have come to Florida over the last several 

years can't say enough about the warm and enthusiastic 

welcome we have received here." 

- Roy O. Disney, Walt Disney World Press Conference, 

This Day in Disney History 1969

In April 2012, Walt Disney World's

 Cinderella Castle was named one of the

 Top 100 Buildings in Florida by The Florida 

Association of the American Institute of

 Architects (AIA Florida) as a part of their

 "Florida Architecture: 100 Years. 100

 Places." celebration for the organization's

 100-year anniversary.

The landmark icon

was also named

Top Building in

the Recreational

Architecture

category.

2007:

Legendary comedian Don Rickles appears at the Dolphin Hotel at Disney World in

 Lake Buena Vista, Florida. (Rickles is the voice of Mr. Potato Head in Disney/Pixar's Toy Story films and

 the voice of William in Disney World's Enchanted Tiki Room attraction.)

Starting on this day, Disneyland Resort tickets can be purchased online and printed

 at home.

Veteran comedic actor Tom Poston passes away in Los Angeles at age 85.

 Best known for his role on the series Newhart, Poston's Disney credits include The Suite Life of Zack & Cody and

 the film Princess Diaries 2: Royal Engagement. Married to actress Suzanne Pleshette (whose career also

included Disney films), Poston's handprints are on display in front of Hollywood Hills Amphitheater at

Disney's Hollywood Studios.

2003:

The ASCAP Film and Television Music Awards are presented at the Beverly Hilton in

 Los Angeles, California. Among the winners for Top Box Office Films is Lilo & Stitch.

2008:

The Newport Beach Film Festival holds a special event - "An Evening of Disney Rarities" featuring rarely seen Disney animated shorts and experimental films with commentary by Roy E. Disney, Don Hahn and Dave Bossert (the Creative Director for Special Projects at Disney Animation).

The Jonas Brothers take a spin on "Toy Story Mania!" - the newest attraction at Disney's Hollywood Studios. The trio are on property taking part in the "Disney Channel Games," a made-for-TV, Olympic-style event that will be shown on Disney Channel in summer 2008.

Today is National Honesty Day

    In observance of Washington's inauguration

"He left the studio in 1976 and moved north to San Francisco where his children were. He was sort of my

muse. Once a year I would go up there and spend an afternoon with him. Socially, he was wonderful. He

gave me all the time I needed. I would show him drawings and he didn't tear me apart. I think that was a

bit different than when he was at the studio where when he saw things he didn't like he would really

chew people up." -animator Andreas Deja on Milt Kahl

1952:

Mr. Potato Head is first widely introduced to the public when it becomes the first toy ever 

advertised on television. Over one million kits will be sold in the first year! Originally invented by George Lerner in 

1949, Mr. Potato Head was sold to Henry and Merrill Hassenfeld in 1951 (the creators of the toy company Hasbro). In 

1995 Mr. Potato Head made his Hollywood debut with a leading role in the Disney/Pixar animated feature Toy Story 

(which boosted his popularity and brought him to the attention of many who had forgotten his special appeal).

Disney's BoardWalk Inn was the first hotel in Florida to receive the state's Green Lodging designation in 2004. Since then, WDW's other 22 hotels have also received the designation, culminating with Disney's Yacht and Beach Club Resort in April 2008. Launched in 2004 by the Florida Department of Environmental Protection, the Florida Green Lodging Program establishes environmental guidelines for hotels & motels to conserve natural resources & prevent pollution.

2009:

D
isney announces that it is becoming an equity partner in 
Hulu
, 
a purveyor of Web video.

1931:

The Disney Studio completes the Mickey Mouse short titled The Moose Hunt. It is the

 first cartoon in which Pluto is named Pluto. To be released in 
May 1931
, the short also contains Pluto's first
 spoken line in a cartoon: "Kiss Me" (voiced by Pinto Colvig).

2011:

After 15 years at Walt Disney World, the Beatles tribute

band British Invasion perform their last show at Epcot.

First opening at Walt Disney World's EPCOT Center in 1996, the band has 

performed their Beatle tribute over 20,000 times!

The Blu-ray version of Disney's 1937 Snow White and the Seven Dwarfs

which includes a high-definition version of the movie, a DVD copy of the film, and several bonus features, is returned to the Disney Vault. Walt Disney Studios Home Entertainment won't re-release the film again until February 2016. 

2012:

The new animated series, Motorcity premieres on Disney XD. The action–packed series is set 

in a futuristic Detroit after it has been bought and transformed into "Detroit Deluxe" by a nasty billionaire named 

Abraham Kane. The wealthy tyrant plans to ban cars and cut down on personal freedoms!

Carnation Plaza Gardens closes at the end of this day at Disneyland.

Carnation Plaza Gardens Stage will become the Fantasy Faire Stage, where the tales of Disney's fairy tale

heroes and heroines will be brought to life each day. Opened since 
1956
, Carnation Plaza featured
several entertainment and fast-food stalls, and was home to the Date Nite at Disneyland events

(which started in 1957). 

The 1991 Beauty and the Beast is placed in the Disney Vault (which means it won't

appear on shelves in stores for several years).

"The Disney organization brings to this project the most highly creative, experienced and talented reservoir of

personnel ever assigned to the development of an outdoor recreation attraction." -Florida Governor Claude Kirk

2016:

The 2016 Radio Disney Music Awards are held and filmed at the Microsoft Theater in Los Angeles, California. To be aired May 1 on Radio Disney and Disney Channel, winners include:

-Best Female Artist: Selena Gomez

-Best Male Artist: Justin Bieber

-Best Music Group: Fifth Harmony

-Song of the Year: "Bad Blood" - Taylor Swift

-Breakout Artist of the Year: Tori Kelly

-Best New Artist: Kelsea Ballerini

2017:

The 2017 Radio Disney Music Awards airs on Disney Channel. The ceremony, which took

place the evening before at the Microsoft Theater in Los Angeles, California, had been taped for broadcast.

Disney Explorers Lodge, the newest hotel at Hong Kong Disneyland Resort themed to adventure, and the tropical climates of Asia, Oceania, South America, and Africa, officially opens to guests. A four-star hotel (and the third hotel at Hong Kong Disneyland), it also features 3 restaurants.

1985:

Actress Gal Gadot is born in Israel. She  provided the voice of Shank in the 2018

Walt Disney Animation Studios' film Ralph Breaks the Internet.

2019:

It is reported that the Tri-Circle-D Ranch at Disney's Fort Wilderness Resort & Campground welcomed a new white Shetland pony last March, the first ever born there! The new addition, named Lilly after Walt Disney's wife, was born to Lady and Ferdinand, who both pull Cinderella's beautiful pumpkin coach for Disney's Fairytale Weddings and parades at the Magic Kingdom. The new pony will begin training to pull the coach like her parents when she turns 2 years old.

Actor Peter Mayhew, best known for portraying Chewbacca in the Star Wars film series, passes away at age 74 in Texas. He played the character in all of his live action appearances from the 1977 Star Wars to the 2015 The Force Awakens (though he shared the role with Joonas Suotamo) before his retirement due to health issues. Suotamo appeared as Chewbacca, taking over the role full-time from Mayhew who acted as consultant, for Star Wars: The Last Jedi and Solo: A Star Wars Story. Over the years, Mayhew played the role of Chewbaca in commercials and hospital appearances for sick children and made numerous appearances outside the Star Wars films including Star Wars Weekends at Walt Disney World.

1965:

Actor Adrian Pasdar is born in Pittsfield, Massachusetts. His television credits include one season on Desperate Housewives in 2005 as David Bradely, and Agents of S.H.I.E.L.D. between 2014-2018 as Glenn Talbot / Graviton. He also lent his voice to the animated series Avengers Assemble.

1986:

Writer and director Robert Stevenson, known for directing 19 films (in 20 years) for the Walt Disney Company in the 1950s, 1960s and 1970s, passes away at age 81 in Santa Barbara, California. Some of his best known works includes Old Yeller (1957), Kidnapped (1960), The Absent-Minded Professor (1961), and Mary Poppins (1964) which earned him an Oscar nomination for Best Director. Stevenson also directed the first two Herbie films, The Love Bug (1968) and Herbie Rides Again (1974), as well as Bedknobs and Broomsticks (1971). His 19th and final film for Disney was The Shaggy D.A. in 1976. The 1960 Kidnapped was an adaptation of the 1886 novel by his namesake Robert Louis Stevenson. Contrary to popular belief, they were not related.

Actress/singer Dianna Agron is born in Savannah, Georgia. She played the part of Sarah Hart in the 2011 teen science fiction action film I Am Number Four (distributed by Walt Disney Studios Motion Pictures).

2013:

Hollywood Records releases Iron Man 3 (Original Motion Picture Soundtrack) the film score for the Marvel Studios film Iron Man 3 by Brian Tyler. The score was recorded at Abbey Road Studios by the London Philharmonic Orchestra.

A separate soundtrack and concept album titled Iron Man 3: Heroes Fall (Music Inspired by the Motion Picture) by various artists is also released on the same date by Hollywood Records.

2020:

Disney Channel closes in Australia due to Disney+ (which had been launched

in November 2019).

Disney+ is officially launched in Monaco and French territories (French West Indies, French Guiana, New Caledonia and Wallis and Futuna).

Actor, singer, and musician Sam Lloyd passes away at age 56 in California. His ABC-TV credits included Desperate Housewives, Cougar Town, The Middle, and Modern Family. Best known for his portrayal of lawyer Ted Buckland on NBC's comedy-drama series Scrubs, Lloyd was an accomplished singer with the a cappella group The Blanks and played the bass guitar in a Beatles tribute group called the Butties.

1994:

Both Pinocchio and Aladdin return to moratorium.

The Astro Orbiter opens as part of the New Tomorrowland in Disney World's Magic Kingdom. It is a re-designed version Star Jets, which first opened in 1974.

 1912:

Animator Emery Hawkins is born in Arizona. His Disney credits include the feature Bambi and such shorts as Oswald the Rabbit's The Egg Cracker Suite and Donald Duck's Donald's Tire Trouble. Winner of the Motion Picture Screen Cartoonists Award in 1984 and the Winsor McCay Award in 1986, Hawkins is best remembered for his work on the Woody Woodpecker cartoons for Walter Lantz Studio and The Bugs Bunny Show for Warner Bros.

1964:

Animation director Lauren MacMullan is born in Boston, Massachusetts. She worked on the storyboards to Wreck-It Ralph and Zootopia, as well as directed the 2013 Oscar-nominated animated short film Get a Horse!, featuring Mickey Mouse. MacMullan is the first woman to solely direct a Disney animated film (short-length or feature-length). Prior to Disney, she worked on The Critic and King of the Hill.

2021:

More than a year after closing due to the pandemic, the theme parks at the Disneyland Resort in Anaheim open on this Friday morning with limited capacity and restrictions on some attractions.

The Falcon and the Winter Soldier—Vol. 2 is released on Hollywood Records. The soundtrack features music from episodes 4 - 6 of the television miniseries.

 1927:

Actor & comedian Bill Daily is born in Des Moines, Iowa. Best known for his television role of Major Roger Healey on I Dream of Jeannie, he had a minor role in Disney's 1971 comedy The Barefoot Executive.