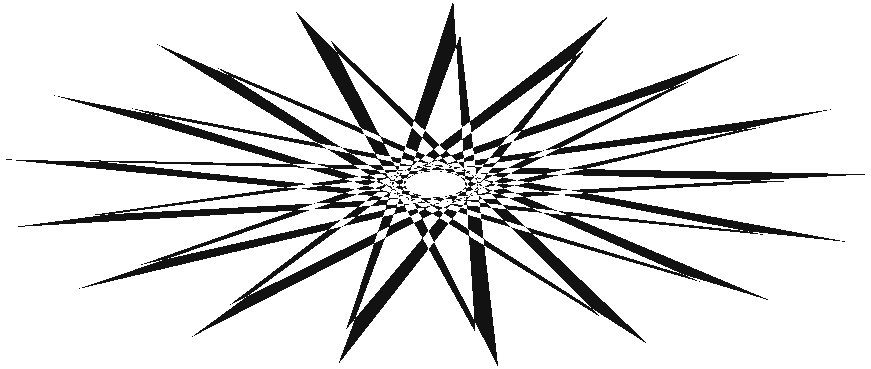 2006:

Walt Disney Pictures' computer-animated film The Wild - featuring the voices of 

Kiefer Sutherland, Jim Belushi, Eddie Izzard, Janeane Garofalo, William Shatner, 

and Richard Kind - opens in theaters. An adolescent lion named Ryan (voiced by Greg Cipes) is 

accidentally shipped from the New York Zoo to Africa. Now running free, his zoo pals must put aside their 

differences to help bring him back. 

"I Can't Make You Love Hannah If You Don't" - the fourth 

Hanna Montana episode debuts on Disney Channel.   

1934:

Disney's Silly Symphony cartoon The Big Bad Wolf is released. The Three Little Pigs team up with Red Riding Hood and her Grandmother in defeating the Big Bad Wolf.

1960:

Comedian & actor Brad Garrett - the voices of Auguste Gusteau in the 2007 Ratatouille,

 Bloat in the 2003 Finding Nemo, and Fred in the 2002 The Country Bears - is born in

 Woodland Hills, California. His voice credits also include A Bug's Life, 101 Dalmatians: The Series, Tarzan II,

 Kim Possible, An Extremely Goofy Movie and Tangled. (TV fans know him for his Emmy Award-winning role of Robert

 Barone on the sitcom Everybody Loves Raymond.)

1967:

Disneyland's annual Easter Parade takes place with 1950s Mouseketeer Annette Funicello as the Grand Marshall. The parade also features a new Dapper Dans quartet riding on a 4-seater bicycle.

1969:

At the 41st Academy Awards, Disney's animated Winnie the Pooh

and the Blustery Day wins an Oscar (Short Subjects, Cartoon).

Director Wolfgang Reitherman accepts the award (which is presented by actor Tony Curtis).

Walt Disney holds the records for number of Academy Award nominations during his

lifetime (with fifty-nine) and number of awarded Oscars (twenty-six). This evening's win

is his 26th and last (granted posthumously) as the film was in production prior to his death in December 1966.

1984:

The newly updated Alice in Wonderland dark ride (running since June 1958) re-opens in

 Disneyland's Fantasyland. Residing next door to the other Alice in Wonderland ride, Mad Tea Party, this

 attraction follows the same path as the movie, with guests traveling down the rabbit hole guided by the Cheshire Cat.

2000:

The Orlando Rays, the Class AA affiliate of Major League Baseball's Tampa Bay

Devil Rays, open their first season of play at Disney World's Wide World of Sports complex against the Jacksonville Suns. (The defending Southern League champions will play a

total of 70 home games at the Florida complex throughout the summer, culminating August 31.)

Disneyland's 45th Parade music changes from "Pomp in Circumstance"

to a mixture of classic Disney music.

The comedy-drama Keeping the Faith, released by Touchstone Pictures and 

Spyglass Entertainment, in association with Triple Threat Talent, is released. A story 

about two friends, a priest and a rabbi, who fall in love with the same woman, it stars Ben Stiller, Edward Norton 

(also making his directorial debut) and Jenna Elfman.

2001:

Disney's House of Mouse debuts the episode "Pluto Saves the Day."

2003:

A press preview of a special musical titled "Mickey's Gift of Dreams" takes place in

 front of the Cinderella Castle to mark the 20th anniversary of Tokyo Disneyland.

 (The park will officially celebrate its 20 year anniversary the following day.)

2004:

Animator and designer Harry Holt passes away at the age of 93 in Florida. For 

twenty years starting in 1936, he worked for Disney on many of their classic 

features and shorts (before going on to Hanna-Barbera and Filmation). He returned to 

Disney Imagineering in 1962, and helped design Audio-Animatronic figures for Disney theme park attractions. 

Although officially retired since 1982, Holt worked as a character sketch artist at Disney-MGM, Walt Disney 

World.

2007:

Heritage Auctions holds a 2-day music and entertainment signature auction at its

 headquarters in Dallas, Texas. Among the highlights are Walt Disney's passport from

 1965 (which has already been gathering bids on e-bay) and a Walt Disney signed

 contract from 1953.

Disney designers crafted a

climate-controlled rock for

 Animal Kingdom - that is heated

 in winter & cooled in the

summer. It is used to entice the

 lions to sit in an area of their

 enclosure which is easily

 viewable by safari guests.

1980:

Although nominated for Best Visual Effects, Peter Ellenshaw, Art Cruickshank, 

Eustace Lycett, Danny Lee, Harrison Ellenshaw and Joe Hale (the team that 

worked on Disney's The Black Hole) - are edged out by the team who worked on 

Alien, at the 52nd Annual Academy Awards.

 "Ollie was part of an amazing generation of artists, one of the real pioneers of our art, one of the major participants in the blossoming of animation into the art form we know today." -Roy E. Disney

The Circle Of Life, meets the big apple.

2008:

Sequim, Washington. The last surviving member of Walt's "
Nine Old Men
," Johnston's 43-year
career at Disney included such classic features as Snow White and the Seven Dwarfs, Pinocchio, Fantasia, Bambi,

The Three Caballeros, Song of the South, Cinderella, Alice in Wonderland, Peter Pan, The Rescuers, and The Fox

and the Hound. Besides animation, he and Walt Disney also shared another passion - trains. Johnston built a 1″ scale 

backyard railroad, with three 1/12th scale locomotives! His books with fellow Disney animator Frank Thomas (such 

as The Illusion of Life) have inspired a generation of animators.


Gopher: If I was you, I'd think about skedaddlin' out of here.

Pooh: Why?

Gopher: 'Cause 

it's "Winds-day." 

In memory of Ollie Johnston (1912-2008)

1989:

Touchstone Pictures releases the comedy Disorganized Crime. The all-star cast includes Fred

Gwynne, Lou Diamond Phillips, Ruben Blades, William Russ, Corbin Bernsen, Ed O'Neill, Daniel Roebuck and Hoyt Axton. Four crooks cause trouble in a small town while waiting for their leader who is being chased by 2 inept detectives.

2009:

Up: My Name is Dug a picture book based on the movie Up is published.

The 48 page, hardcover book is illustrated by Pixar storyboard artist Ronnie del Carmen.

Special Agent Oso, a new animated series about a stuffed panda bear,

 premieres on Disney Channel.


Imagineer Bill Evans (a third-generation horticulturist) was first called in 1952 
to landscape the grounds of Walt Disney's Holmby Hills home. 

Within a year, Evans helped transform 80 acres of Anaheim orange groves into lush 

theme park attractions ... including the Jungle Cruise.

1982:

"Calling Doctor Herbie," the 5th and final episode of the television

sitcom Herbie, The Love Bug airs.

2010:

It is announced that Disney Music Group will close the Nashville-based Lyric Street

Records (a country music label first found in 1997 by Disney). 

It is hoped Rascal Flatts will be one of the few artist transferred to another Disney-owned label.

"Hello Goodbye," the final episode of the ABC-TV drama-comedy Ugly Betty, airs.

The series revolved around Betty Suarez a quirky, 22-year-old (played by America Ferrera), who despite her lack of style,

lands a job at Mode, a prestigious fashion magazine in Manhattan. The cast included Eric Mabius, Vanessa Williams, Tony Plana, Ana Ortiz, Becki Newton, Michael Urie, and Mark Indelicato. The series ends with Betty accepting a job in London.

1962:

Spring Fling at Disneyland takes place at the Anaheim Park from 8 p.m. to 1 a.m.

A special ticketed event, the Saturday night party kicks off the beginning of Spring Vacation with dancing throughout 

the Park and hundreds of special prizes topped by a brand new MG Midget sport car. 

April is 1964/65 New York World's Fair Month

2016:

Disney's California and Florida theme parks break ground on their highly

anticipated attraction: Star Wars Land. 

2013:

"The Price of Magic," the second Season Two special for ABC-TV's Once Upon a

Time airs. Hosted by Edward Kitsis and Adam Horowitz, and narrated by Alan Dale, the program brings

viewers up to date.

The 2013 MTV Movie Awards are held in Los Angeles, California. Among the winners is The Avengers (Movie of the Year) and Tom Hiddleston – The Avengers (Best Villain).

1956:

Character actor Christian Rub passes away at age 70 in Santa Barbara, California. Known for his work in  more than 100 films from the late 1910s to the early 1950s, Rub was the visual basis and voice of Mister Geppetto in the 1940 animated Disney film Pinocchio.

1961:

Actor Robert Carlyle is born in Scotland. He played the role of Rumplestiltskin, and his aliases Mr. Gold and Detective Weaver, on the ABC series Once Upon a Time.

Dutch Disney comic artist & writer Mau Heymans is born in the Netherlands. Starting his career in 1987, he may be best known for his Barks-inspired Scrooge McDuck universe comics for the publisher Oberon.

1992:

Soul Rotation, the sixth studio album by the punk rock band The Dead Milkmen, is released on Disney's Hollywood Records.

1995:

Singer, actor and author Burl Ives, whose Disney credits included the 1949 So Dear to My Heart (as Uncle Hiram Douglas) and the 1963 Summer Magic (as Osh Popham), passes away at age 85 in Washington state. His version of the 17th-century English song "Lavender Blue" became his first hit and was nominated for an Academy Award for Best Original Song for its use in So Dear to My Heart. In 1963, Disneyland Records released "Walt Disney Presents Burl Ives' Animal Folk," one of several albums for children by Ives. When America Sings opened at Disneyland in 1974, he voiced the main host, Sam Eagle, an Audio Animatronic. (Generations of television fans know Ives as the voice of Sam the Snowman on the classic holiday special Rudolph, the Red-Nosed Reindeer.)

2015:

Disney's Hollywood Records releases Eyes Wide Open, the debut studio album

by singer/actress Sabrina Carpenter. Disney Channel fans may recognize her from the series

Girl Meets World.

1996:

Actress & singer Abigail Breslin is born in New York City. First acting in commercials at the age of 3, her earliest film credits include Touchstone's Raising Helen (2004) and Disney's The Princess Diaries 2: Royal Engagement (2004). Sister of actors Ryan & Spencer Breslin, she also supplied the voice of Rosebud/Alice for Air Buddies (2006) and appeared in The Santa Clause 3: The Escape Clause (2006).

1974:

Sylvia Holland, a concept artist, illustrator, and the second woman to become a storyboard artist for Walt Disney Productions, passes away at age 73 in California. Hired by Disney in September 1938, she went on to make contributions to the Pastoral Symphony segment of Fantasia (1940), the Little April Shower sequence for the 1942 film Bambi, Victory Through Air Power (1943), and the short How to Play Baseball (1942). Holland was laid off from Disney at the end of WWII, but continued working as an artist until her death.

2021:

Radio Disney ceases broadcast when its last remaining terrestrial station, KRDC, is changed to a simulcast of KSPN 710 AM, an ESPN Radio frequency. This marks the final closure of Radio Disney in the United States.

1999:

Actress and screenwriter Ellen Corby passes away at age 87 in California. Best known for the role of Esther "Grandma" Walton on the CBS television series The Waltons (for which she won three Emmy Awards), she also appeared in the 1972 Disney live-action adventure drama Napoleon and Samantha as Gertrude.

She was also nominated for an Academy Award and won a Golden Globe Award for her performance as Aunt Trina in I Remember Mama (1948).