2006:

A
ctor Jacob Young debuts as Lumiere in Disney's stage musical 
Beauty
 and the Beast
. Young, who plays the role of JR Chandler on the ABC
 soap opera All My Children, will appear as Lumiere for a 10-week run.

1860:

Novelist James M. Barrie, creator of Peter Pan, is born in 

Kirriemuir, Scotland. His famous character first appeared in The Little White Bird a novel for adults 

published in 1902. Barrie's book attained prominence and longevity due to several chapters written about the 

character and mythology of Peter Pan. Those chapters were later published separately as Peter Pan in 

Kensington Gardens as a children's book. Barries' 1911 novel Peter and Wendy was actually first produced 

as a successful stageplay in 1904 under the title Peter Pan: or, The Boy Who Wouldn't Grow Up.

Since featuring the character in their 1953 animated film, Walt Disney has continued to use Peter Pan as one 

of their traditional characters, featuring him in the sequel film Return to Neverland, in their parks as a meet-

and-greet character, and as the focus of the Fantasyland dark ride, Peter Pan's Flight.

1941:

Disney's Donald Duck cartoon A Good Time for a Dime is released. Directed by Dick

 Lundy, Donald visits a penny arcade where he finds a risque Daisy dancing in one of the nickelodeon shows!

1949:

Singer-songwriter and piano-man Billy Joel, the voice of Dodger (a carefree, charismatic mongrel) in Disney's 1988 "Oliver & Company," is born William Martin Joel in New 

York City (though he will be raised on Long Island). He also sang one of the film's songs,

"Why Should I Worry?" (written by Dan Hartman and Charlie Midnight). Joel appeared on the cover of the

December 1994/January 1995 issue of Disney Channel Magazine. In June 2018 he attended a performance of Disney's Broadway smash "Frozen" at the St. James Theatre. Across the 40-plus years of his solo career, Joel (a six-time 

Grammy Award winner) produced 33 Top 40 hits in the US!

1953:

Disney's Goofy cartoon For Whom the Bulls Toil, directed by Jack Kinney, is

 released. While driving through Mexico, Goofy accidentally outsmarts a bull in the middle of the road. The

 local villagers decide that Goofy should be matador!

1954:

Walt Disney's daughter Diane marries USC football player Ron Miller at the All Saints

by the Sea Episcopal Church in Montecito, California. The "football" ceremony features a minister 

who was a former player & coach, and a five-tier cake topped with female and male football players. 

(Diane and Ron will have seven children and in 1983, Ron will become CEO of Walt Disney Productions.)

1981:

Legendary Disneyland entertainer Wally Boag guest stars on episode 520 of the television series The Muppet Show. In honor of Boag, the Muppets salute vaudeville with a balloon animal act, bagpipes, and even a hypnotist! Boag also performs acts he made famous at the Golden Horseshoe Revue at Disneyland, including the Pecos Bill teeth-spitting sketch. 

1989:

The Disney Channel airs episode 12 of MMC. Today is Guest Day!

2002:

The 8th annual Jiminy Cricket Environmentality Challenge Award Presentation is held at Disney's California Adventure. Vice Chairman Roy E. Disney is on hand for the festivities.

2005:

Roy E. Disney (Walt's nephew) and Stanley P. Gold file suit in Delaware Chancery Court against The Walt Disney Company and certain members of the Board of Directors of the Company alleging that the Board made false statements to the company's shareholders about its CEO search in order to induce shareholders to vote for the incumbent Board at the 2005 meeting. 

"Dreams do come true, if we only wish hard enough, You can have anything in life if you will sacrifice everything else for it." -James M. Barrie (born This Day in Disney History 1860)

1956:

Actress Wendy Crewson, who portrayed Laura Calvin Miller (Charlie's mom) in all 3 Santa Clause live-action features, is born in Hamilton, Ontario, Canada. Her Disney/Touchstone roles include Dr. Leslie Abbott in The Doctor (1991), First Lady Grace Marshall in Air Force One (1997), Madam Rachel Martin in Bicentennial Man (1999), and Eve McClaren in Eight Below (2006). Crewson's television credits include ABC's drama The Beast, and nine episodes of the ABC drama Revenge.

Disney performer 

Wally Boag's 

signature balloon 

animals were 

known as Boagaloons!

2007:

T
he Broadway musical 
Mary Poppins
 performs show number 200 at the New Amsterdam Theatre in New York City. A co-production by Disney and Cameron Mackintosh, the show first opened November 
16
, 2006.
2008:

The Cincinnati Pops finish the season with 80 years of Disney favorites in "The

Magical Music of Disney." Singers and dancers from the University of Cincinnati College-Conservatory

of Music, Winton Woods and Lakota East high schools and the School for Creative & Performing Arts join

conductor Erich Kunzel and the Pops for two nights of performances. CCM grad Ashley Brown, star of

Broadway's "Mary Poppins," is featured along with tenor Steven Morgan and baritone Michael Lowe.

Boag guest stars on The Muppet Show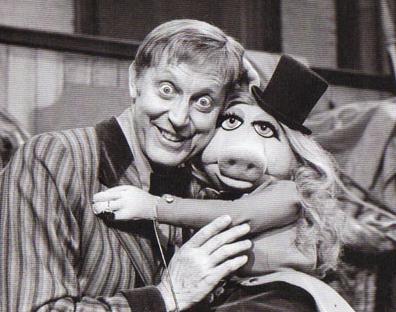 Fifteenth century France was brought to life back in June 1996 when the Backlot Theater at Disney's Hollywood Studios presented The Hunchback

of Notre Dame - A Musical Adventure. Following the script of the original animated feature, the live show traced the life of the orphaned Quasimodo using

a cast of medieval puppets and 21 live performers. The popular show (featuring amazing pyrotechnic special-effects) ran until September 2002.


2015:

Celebrities and Disney Legends swarm the blue carpet of the Tomorrowland premiere 

to celebrate the pre-release of the futuristic Disney film at the AMC theater in 

Downtown Disney, California. Starring George Clooney and Britt Robertson,

Tomorrowland opens in U.S. theaters May 22.

1975:

Actor, comedian, and voice actor Chris Diamantopoulos is born in Toronto, Ontario, 

Canada. He is the voice of Mickey Mouse (since 2013) for Disney Channel's animated series Mickey Mouse. Although Bret Iwan is the official voice of Mickey, he is not the exclusive voice of the famous mouse. Disney wanted Mickey to have an edgier sound for the Disney Channel series, so Diamantopoulos was chosen. He also supplies Mickey's voice for The Wonderful World of Mickey Mouse, an American animated streaming television series produced by Disney Television Animation for Disney+. His Disney voice credits also include episodes of DuckTales, Rapunzel's Tangled Adventure, and Big City Greens. Best known for his role of  Russ Hanneman in the HBO series Silicon Valley, Diamantopoulos has also appeared on episodes of Frasier, The Sopranos, and Boston Legal.

1962:

Film director, film producer, actor, and screenwriter Sean McNamara is born in Burbank, California. He directed episodes of Even Stevens, That's So Raven, Zeke & Luthor, and Jessie.

2010:

Honey, I Shrunk the Audience, a 3D film spin-off of the Honey, I Shrunk the Kids film series closes at Epcot. Starring Rick Moranis as Wayne Szalinski, the film attraction had been running in Future World since 1994.

2020:

Richard Wayne Penniman, better known as singer-songwriter & musician Little Richard, passes away at age 87 in Nashville, Tennessee. An influential figure in popular music, Richard's most celebrated work dates from the mid-1950s, when his dynamic music and charismatic showmanship laid the foundation for rock and roll. In the 1980's, Disney selected Little Richard's hit song "Tutti Fruitti" as one of their DTV interstitials, pairing popular songs with looped animation from classic Disney shorts to create a music video. One in particular centered on Donald Duck as the lyrics to the song mention a girl named Daisy. "Tutti Fruitti" was also featured in the 1987 Hyperion Pictures animated film, The Brave Little Toaster, which was distributed by Disney. In 1986, Little Richard starred in the Touchstone Pictures comedy Down and Out in Beverly Hills, playing musician Orvis Goodnight. He also had roles in the 1990 star-studded TV movie Mother Goose Rock 'n' Rhyme as Old King Cole (which premiered on Disney Channel) and the 1999 comedy-drama Mystery Alaska.

1996:

Carl Robert Fallberg, a writer/cartoonist for animated feature films, television cartoons, and comics for Disney Studios, Hanna-Barbera, and Warner Brothers passes at age 80 in California. Hired at Disney in 1935, he first worked as an assistant director and storyman on the animated features Snow White and the Seven Dwarfs, Fantasia, and Bambi. Fallberg later moved to working on Disney comic books for Dell/Western/Gold Key, where he was noted for scripting most of the Mickey Mouse serials illustrated by Paul Murry that appeared in Walt Disney's Comics and Stories from the early 1950s to 1973. From 1963-1989, he also wrote scripts for the Disney Studio Program, and during 1974-1985 wrote scripts for the comic strips Walt Disney's Treasury of Classic Tales (Sunday) and the Disney Christmas Story daily strips that appeared each December.