2005:

Say Hello to ASIMO, a new presentation in the Honda ASIMO Theater, debuts at Disneyland's Innoventions. (ASIMO is an acronym for

Advanced Step in Innovative Mobility.)

Epcot's 2005 Flower Power Concert Series ends with

3 final performances by Felix Cavaliere's Rascals.

1911:

Actor Erik Rolf, who portrayed John in Disney's 1946 Song of

the South and Mr. Simms in Disney's 1950 Davy Crockett, Indian

Scout, is born Minneapolis, Minnesota. He was married to actress Ruth

Warwick, who played Sally in Song of the South.

1922:

Actress Joan Copeland, the voice of Tanana in Disney's 2003 Brother Bear, is 

born in New York City. Disney fans may also recall her as Mrs. Prelot in the 1997 live-action comedy 

Jungle 2 Jungle. (Copeland is the sister of writer Arthur Miller.)

1924:

D
isney's 
Alice
 Comedy 
Alice's Fishy Story 
(starring Virginia Davis) is released the
 same day Walt contacts 
Ub Iwerks
 in Kansas City, to ask him to come work with
 him in Hollywood.

1931:

Swiss artist Albert Hurter joins the Disney staff (at age 48) as

the studio's very first inspirational sketch artist. As the "old man of

the studio," his exposure to the European art world, memory for details, and his

fertile, creative mind will make Hurter indispensable to the Disney staff. He will give

animated films like Snow White and Pinocchio a more European storybook look.

Among the animated shorts he'll influence - Babes in the Woods, Building a

Building, Three Little Pigs, The Goddess of Spring, Water Babies and Music

Land. (Sadly Hurter will pass away from rheumatic heart disease on March 28th, 1942. In 1948, Simon and Schuster

will publish "He Drew As He Pleased," a sketchbook by Albert Hurter.)

1933:

T
he first Mickey Mouse watch is sold by 
Ingersoll-Waterbury
, a Connecticut clock maker on the verge of bankruptcy. The sale of the watches will save the company!
E
ric Larson
 - from Cleveland, Utah - is hired by the Disney Studios at fifteen
dollars per week. He will go on to become one of Walt's "
Nine Old Men
".
1934:

The lavish star-studded MGM musical Hollywood Party, starring Jimmy

 Durante, is generally released. A scene has Durante "tangling" with an animated

 Mickey Mouse (the first feature film appearance of Walt Disney's character). In an amusing 5-

minute animated sequence courtesy of Disney, Mickey introduces the Technicolor musical

 exploits of "The Hot Chocolate Soldiers."

1935:

The Ingersoll-Waterbury Company reports that it has produced 2.5 million Mickey Mouse watches during its 2-year association with Disney.

1987:

Disney World's If You Had Wings, a Tomorrowland attraction 

sponsored by Eastern Airlines (at one time the official airline of Walt Disney World)

closes forever. With Eastern Airlines (under new CEO Frank Lorenzo) in dire financial straits, it opts not to 

extend its 15-year sponsorship of the attraction. The four-and-a-half-minute dark ride showcased travel destinations throughout the Caribbean and elsewhere, all of which were serviced by Eastern, and featured a theme song by Buddy Baker. (Five days later the attraction will reopen as If You Could Fly.)

1988:

Walt Disney's Mickey Mouse Clock Book - created and illustrated by

 Tony Tallarico - is published by Tuffy Books. Disney has licensed the character to Tuffy -

 a New York publisher of books for preschoolers.

1989:

Walt Disney World's Typhoon Lagoon, featuring one of the world's largest wave

pools in the U.S., officially opens. The centerpiece of the park is Miss Tilly, a shrimp boat impaled

upon a mountain named Mount Mayday that erupts a 50-foot geyser of water every half hour! The park features

a mascot named Lagoona Gator. It is the second water park to open at the resort, preceded by Disney's River Country (which will close in November 2001).

Today is Party Day on Disney Channel's MMC.

Animator Emery Hawkins passes away at age 77 in New Mexico. His Disney credits include the feature Bambi and such shorts as Oswald the Rabbit's The Egg Cracker Suite and Donald Duck's Donald's Tire Trouble. Winner of the Motion Picture Screen Cartoonists Award in 1984 and the Winsor McCay Award in 1986, Hawkins is best remembered for his work on the Woody Woodpecker cartoons for Walter Lantz Studio and The Bugs Bunny Show for Warner Bros.

1990:

The Musical World of Walt Disney by Dave Tietyen is published. The book tells the

stories behind the music of Disney films, television productions, and other entertainment projects.

1994:

Mickey Mania Parade debuts at Walt Disney World.

The Lion King Celebration, a parade based on the animated film The Lion King, debuts at Disneyland.

1995:

Space Mountain: De la Terre à la Lune opens at Disneyland Paris. It is the 4th Space

Mountain, but the first to include sound (a synchronized on-Board audio track). It is also the only Space Mountain to feature inversions, a launch, and a section of track that exits and re-enters the interior. It's been 3 years since the park debuted and Disney hopes the Discoveryland attraction will draw more guests to the financially-unstable European resort. The attraction at this time is themed after Jules Verne's classic 1865 novel From the Earth to the Moon.

(In 2005 Space Mountain will undergo modifications and be renamed Space Mountain: Mission 2. In May 2017

it will be renamed Star Wars: Hyperspace Mountain.)

Pocahontas: An Original Walt Disney Records Soundtrack, the soundtrack album to the 1995 Disney animated film Pocahontas, is released by Walt Disney Records on CD and audio cassette. It contains songs from the film, including each instrumental song, written by Alan Menken and Stephen Schwartz, and conducted by David Friedman. (The film will be released June 16.)

1997:

The Disneyland parade The Lion King Celebration - running since July 1994 -  gives its final performance.

The 1997 Epcot International Flower & Garden Festival comes to an end.

2000:

The original Main Street Electrical Parade begins its season of

nightly performances in the Magic Kingdom at Walt Disney World.

2001:

At Walt Disney World, the Epcot International Flower & Garden Festival wraps up with "Kids' Weekend," an array of hands-on activities for young gardeners. 

At Tokyo Disneyland, a new Tokyo Disneyland Electrical Parade Dreamlights debuts. 

Featuring Disney characters and over one million lights, the new parade is filled with scenes inspired by popular Disney animated films.

The Lizzie McGuire episode "Come Fly With Me" airs for the first time on Disney Channel.

Cartoonist Hank Ketcham, creator of the Dennis the Menace comic strip, passes away at age 81 in California. Born 1920 in Seattle, Washington, he started in the business as an animator for Walter Lantz and eventually Walt Disney, where he worked on Pinocchio, Fantasia, Bambi and several Donald Duck shorts. After World War II, he settled in Carmel, California, and began work as a freelance cartoonist. In 1951, he started Dennis The Menace, based on his own four-year-old son Dennis.

Actor Ed Oxenbould is born in Melbourne, Victoria, Australia. He played the role of Alexander 

Cooper in the 2014 comedy feature Alexander and the Terrible, Horrible, No Good, Very Bad Day.

2002:

The Walt Disney Studio Paris unveils its new Disney Cinema Parade. 

(It has been designed by an outside design studio ... a Disney first.)

Journey Into Imagination (featuring Figment) reopens in 

Epcot's Future World.

2004:

It is reported that Disney's Magic Kingdom ranked number 1 in the first ever U.S.

Family Travel Guide (published by Zagat Survey & Time Inc.'s Parenting magazine). 

1947:

Actor Jonathan Pryce - known for his role of Governor Weatherby Swann in both

 Disney features Pirates of the Caribbean: The Curse of the Black Pearl and Pirates

 of the Caribbean: Dead Man's Chest - is born in Wales, UK. He made his American film debut

 in Disney's 1983 spine-tingling fantasy, Something Wicked This Way Comes - playing the role of Mr. Dark.

1981:

A
t Disney World, the EPCOT Preview Center, located in the Magic Kingdom, debuts the film 
The Dream Called EPCOT
. (EPCOT will 
open
 in October 1982.)
1982:

Disney World's monorail line is extended from the Ticket and Transportation Center to the yet-to-be-open EPCOT Center.

1993:

 The Splashdown Photos shop opens at the Splash Mountain

exit at Disney World's Magic Kingdom.

1963:

Disneyland presents the "2nd Annual Cavalcade of Bands." A week-long event, it features performances by such legendary big bands as Les Brown and His Band of Renown, Lionel Hampton and His

Orchestra, Gene Krupa and His Orchestra, Charlie Barnet and His Orchestra, and The Elliott Brothers Band (a "Disneyland resident crew").

Savage Sam, a film sequel to Old Yeller (based on the novel of the same name by

Fred Gipson), is released by Walt Disney Productions. Travis and Arliss Coates, played by

Tommy Kirk & Kevin Corcoran, are in charge of the family farm when their parents leave to visit their ailing grandmother. Thankfully, they have Old Yeller's son, Savage Sam, to keep them company. The cast includes

Brian Keith as Uncle Beck Coates and Dewey Martin as Lester White.

Playing in front of Savage Sam is the live-action short Yellowstone Cubs, narrated by Rex Allen. Written by Ralph 

Wright, it follows the adventures of two bear cubs, Tuffy and Tubby, who are separated from their mother for a 

summer, as they explore their beautiful surroundings in Yellowstone National Park. While on their adventure, which 

includes boat rides, eating spaghetti and navigating the various discoveries in Yellowstone, their mother follows the 

trail they leave behind in an attempt to be reunited with her cubs. 

Eastern Airline wings

were distributed free of

charge during the 1970s to

guests of Walt Disney World's

If You Had Wings attraction.

2007:

Disney-MGM Studios celebrates the 30th anniversary of Star Wars with the first of 

four Star Wars Weekends. Celebrity guests for the next 3 days include Warwick Davis and Kenny Baker.

Starting on this day, Walt Disney World bans smoking in guest rooms at more than 

20 of its hotels and time share resorts. It is the largest single site resort complex to institute this type 

of smoking policy change.

1958:

An article titled "Electronics At Disneyland" appears in the trade publication

Radio & TV News. The article describes the electronic equipment used for special audio & video effects.

Readers are informed that - "It takes the combined efforts of seven sound-maintenance men employed by the Ralke 

Company, plus a Projector repairman, to keep all the electronic equipment in proper working condition." The cover 

features a photo of the Mark Twain riverboat.

1956:

President Sukarno of Indonesia and his family visit Disneyland. They are taken on a personal tour of the park by Walt Disney himself.


2008:

The 15th Epcot International Flower & Garden Festival comes to and end.

Starting on this day, members and guests staying at Disney World's Beach Club Villas will check in at the front desk of the adjacent Disney's Beach Club Resort.

The move establishes a single, consistent check in location serving both Disney's Beach Club Resort and

Disney's Beach Club Villas.

A 
Pixar wrap party takes place for Disney/Pixar's newest feature 
WALL•E
, which is scheduled for a 
June 27
 release.
"I don't want to survive. I want to live!" -Wall•E

2009:

Disney announces that Luxo Jr., the hopping desk lamp that serves as the 

mascot for Pixar Animation Studios, is coming to Disney World. A 6-foot-tall

animatronic version of Luxo will soon take up residence in the Pixar Place section of Disney's Hollywood Studios.

resort at Walt Disney World) opens. The Treehouse Villas, all stand-alone structures elevated 

10 feet off the ground on pedestals and beams, are made up of 60 three-bedroom homes.

1937:

Actor Morgan Freeman, the new narrator of Disney World's updated The Hall of Presidents, is born in Memphis, Tennessee. He also played the role of Drosselmeyer in the 2018 The Nutcracker and the Four Realms and appeared on the ABC television special The Disney Family Singalong: Volume II (in May 2020).

2010:

Disney World's Cinderella's Golden Carrousel (located in the Magic Kingdom) is

1953:

Pianist, vocalist, comedian and entertainer 'Piano' Bob Jackson is born 

Robert Jay Jackson in Ohio. Since 1997 he has presented a one man cabaret show four

nights a week at Riverside's River Roost Lounge at Walt Disney World's Port Orleans Riverside

Resort. (In addition to his own show at Disney, Jackson has been a featured Orlando-area entertainer, 

appearing at Seaworld, Gaylord Palms Hotel, and Pat O'Briens Universal Studios Citywalk.)

Actor & writer Tim Bentinck is born in Australia. He provided the voice of Roger for the 2002

101 Dalmatians 2: Patch's London Adventure.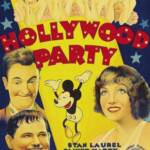 "I've been playing and entertaining since I was a little boy.

 It's all I've ever wanted to do!" -Bob Jackson


2012:

A special "First-Day-of-Issue" dedication ceremony is held at Disney's Art of Animation 

Resort to celebrate the issuance of the newest "Mail a Smile" stamps from the U.S. 

Postal Service. The stamps include five different designs: Flik and Dot from A Bug's Life, Bob Parr (Mr. 

Incredible) and Dashiell "Dash" Parr from The Incredibles, Nemo and Squirt from Finding Nemo, Woody, Bullseye,

and Jessie from Toy Story 2 and Boo, Mike Wazowski, and James P. "Sulley" Sullivan from Monsters, Inc.

My Yard Goes Disney, the HGTV show that brought the coolest parts of Disney theme 

parks to backyards with miniature teacup rides, African safaris and Pirate-themed pools 

returns for its second season.

This Day in Disney History - THE FIRST - THE ORIGINAL

Traveling in time since 1999!

2015:

Mickey Mouse and the "Happiest Balloon on Earth" arrives in Sacramento to celebrate

as the California State Senate and Assembly proclaim this day – June 1,2015 – as "Disneyland Day!"

At Disneyland Paris, For the First Time in Forever: A Frozen Sing-Along Celebration opens in The Chaparral Theater in Frontierland under the name Chantons La Reine des Neiges. A musical show based on Disney's 2013 animated film Frozen and the songs from the film, it will run through January 2018.

2018:

Actor and producer William Phipps, perhaps best known for his roles in dozens of classic sci-fi and westerns, both in films and on television, passes away at age 96. Disney fans knew him best as the speaking voice of Prince Charming in the 1950 Cinderella. He also voiced Quentin for the 1993 live-action Homeward Bound: The Incredible Journey.

1940:

Actor/singer René Murat Auberjonois is born in New York City. His Disney voice credits

include The Little Mermaid & The Little Mermaid II: Return to the Sea as Chef Louis, Tarzan & Jane as Renard

Dumont, and Planes: Fire and Rescue as The Concierge.

1965:

Film and television producer Suzanne Todd, owner of the film production company Team Todd, is born in Sherman Oaks, California. Team Todd produced Disney's Alice in Wonderland (2010), which grossed over $1 billion at the worldwide box office and won two Academy Awards.

2019:

The classic film attraction Soarin' Over California returns to Disney California Adventure for the month of June. An opening day attraction at DCA back on February 8, 2001, it was later replaced with Soarin' Around the World.

At Disneyland Paris, the joy of diversity is celebrated with Magical Pride - a new dazzling parade. Disneyland Paris becomes the first Disney theme park to host an official LGBTQ pride event.

1996:

Actor Tom Holland is born in Kingston Upon Thames, London, England. He is

best known for playing Spider-Man in the Marvel Cinematic Universe and has appeared as the character

in the Walt Disney Studios Motion Pictures distributed films: Captain America: Civil War (2016),

Avengers: Infinity War (2018), and Avengers: Endgame (2019). Although he played the superhero in

Spider-Man: Homecoming (2017) and Spider-Man: Far From Home (2019), those 2 films were distributed by

Sony Pictures. Holland is the voice of Ian Lightfoot in the 2020 animated Onward.

At Walt Disney World Toontown Hall of Fame: Fairies and Toontown Hall of Fame: Princesses both open. The Toontown Hall of Fame, located at the end of a small plaza between Mickey's and Minnie's houses, offers one of the largest and most dependably available character meet-and-greet spots on property. (Both Hall of Fames will operate through February 2011.)

2020:

The Epcot International Flower & Garden Festival was to end on this day. But due to the ongoing COVID-19  pandemic, Walt Disney World has been closed since mid-March, just weeks after the 27th Annual Epcot Flower & Garden Festival kicked off.

2021:

Disney+ is launched in Malaysia.