2008:

D
isney 
Legend
 Harriet Burns, the first woman ever hired by Walt Disney Imagineering
 in a creative rather than an office capacity, passes away at age 79 in California.

For 31 years Burns helped design and build prototypes for theme park attractions, as well as final products featured

 Retired since 1986, she stayed active in the Disney community and was a frequent guest at Disney and fan

 organized events. Burns (born 
8/20/28
) is the only woman to have a window on Disneyland's Main Street USA!
Her commemorative plaque reads: "The Artisans Loft, Handmade Miniatures by Harriet Burns."

The International Animated Film Society, ASIFA-Hollywood, announces its 2008

 Winsor McCay Award recipients during a private reception at the Gaslight Marriott

 during the annual Comic Con Convention in San Diego, California. This year's Winsor

 McCay recipients are Mike Judge, John Lasseter and Nick Park. Lasseter, a pioneering computer animation

 director, is currently the Chief Creative Officer at Pixar and Walt Disney Animation.

Bolt Across America kicks off in New York City with an event featuring

Miley Cyrus, the voice of Penny in a new Disney animated comedy

adventure titled Bolt - to be released November 2008. The Bolt Across America

cross-country journey will raise awareness for the film and for the ASPCA (The American

 Society for the Prevention of Cruelty to Animals), the nation's leading animal welfare organization.

1959:

The Ernest S. Marsh locomotive (Engine No. 4) takes its first inaugural run around Disneyland at the hands of Chief Engineer, Walt Disney. Built by Baldwin Locomotive Works in 1925, it is named for the current president of the Santa Fe Railroad. Before its arrival at Disneyland, the locomotive served the Puritan River Sand Company in New Jersey.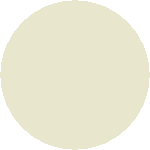 2003:

The Disney Institute, a resort located at Walt Disney World, officially closes after

 7 years in operation. A vacation and learning center opened since 1996, it was a pet project of Disney

CEO Michael Eisner who saw it as a way for families to learn and play together. Although the Disney Institute

as a 
program
 still exists today, the actual resort was later developed into a Disney Vacation Club property
named the Saratoga Springs Resort. 

1894:

Legendary actor Walter Brennan, who appeared in such live-action 

Disney films as The Gnome-Mobile (1967) and Those Calloways (1965), 

is born in Swampscott, Massachusetts. He also appeared in Disney's 1968 The One 

and Only, Genuine, Original Family Band, portraying Grandpa Bower a Democratic supporter of 

U.S. President Grover Cleveland. In October 1971, Brennan took part in Walt Disney World's

remembered as one of the premier character actors in motion picture history.

1917:

Writer/producer Arthur Alsberg is born in New York City. His Disney credits include

 Hot Lead & Cold Feet, Gus, Herbie Goes to Monte Carlo, and No Deposit, No Return. Alsberg started out in show

 business in New York writing radio comedy shows for stars like Milton Berle and Danny Kaye (the future host of

 Epcot's TV debut). Kaye brought Alsberg to Hollywood in 1946, where he became a writer for such TV shows as

 "Our Miss Brooks", "I Dream of Jeannie", "The Ghost and Mrs. Muir", and "Nanny and the Professor".

1935:

Actress and Broadway stage star Barbara Harris, best known to Disney fans as Ellen 

Andrews - the mother in the original 1976 version of Freaky Friday, is born in Evanston, 

Illinois. The role earned her a Golden Globe nomination for Best Actress - Motion Picture, Musical/Comedy! Harris

also appeared in the 1979 Disney comedy feature The North Avenue Irregulars.

1936:

D
isney's Mickey Mouse cartoon 
Alpine Climbers
 is released. Directed by 
David Hand
,
it features the only animated appearance of Donald Duck's St. Bernard pet.

1937:

Paul Collins - the voice of John Darling in the 1953 Disney classic Peter Pan - is born

 in London, England. As an adult, he's appeared in TV episodes of Hawaii Five-0, Matlock, and Murphy

 Brown, but may be best known for recurring role in JAG.

2006:

S
tars from Disney's three current 
Broadway
 musicals - 
Beauty and the Beast
,
 The Lion King and Tarzan - perform a free concert at the J&R Music and

 Computer World at City Hall Park in New York City.

1985:

The record album for Disney's animated The Black Cauldron is recorded - months

 after the actual score used for the feature was recorded. The music is performed by the Utah Symphony Orchestra (the same orchestra who recorded the original score) with Elmer Bernstein conducting. The

 album will not contain all of the music from the film, only highlights, and oddly won't be released until 1988.

1955:

The publication Newsweek runs an article about Disneyland titled

"Spectacular Plus." It reports that - "California had never seen anything like it: A children's 

super amusement park covering 160 acres at Anaheim, Calif., 22 miles outside of Los Angeles, costing some $1

million and keeping 2,500 workers toiling to the last minute on such rides as the "Peter Pan Fly-Through" (a

galleon ride to Never-Never Land) and "rocket trips to the moon," interspersed with oases where an expected

5 million a year may gather strength for further adventures from the world's biggest glass of root beer."

2007:

A press release announces that the Walt Disney Company has made a commitment 

to end cigarette smoking in Disney-branded films. Disney will discourage depictions of cigarette smoking in its films and will place an anti-smoking PSA on DVD's of any future film that does depict smoking.

Disney's Hollywood Records announces the release of an album with CDVU+ technology that provides a variety of extras, and is packaged in eco-friendly material. The self-titled album from the Jonas Brothers contains extras such as exclusive content, hidden

'Easter eggs' and interactive material that can be downloaded for access on and offline.

On the television game show Jeopardy!, "What is Hakuna Matata?" is the question

for the Final Jeopardy answer. A Swahili phrase, it means 

"There are no worries here."

The tradition of Disney topiaries 

began in 1966 when Disneyland

horticulturists sculptured

larger-than-lifesize characters

in Fantasyland, in particular

surrounding the It's a Small World attraction.
 At Disney World, the process began 3 years before the resort's 1971 opening and is 
still evolving today at the 

WDW Nursery! 

In Memory of Harriet Burns (1928-2008)

"We're interested in doing things that are fun... in bringing pleasure and especially laughter to people. I think 

what I want Disneyland to be most of all is a happy place... a place where adults and children can experience 

together some of the wonder of life, of adventure, and feel better because of it." -Walt Disney

2009:

Mickey's Pin Trading Afternoon is held from 2:00 p.m. to 5:00 p.m. at Walt Disney World. The free activity is open to guests of all ages at Disney's Contemporary Resort Convention Center, Fantasia G Ballroom.

1966:

The day after the debut of Disneyland's New Orleans Square, 

the Long Beach Press-Telegram calls the park's new addition a 

"2.7-acre parcel of Americana." The Pasadena Star-News reports that it is 

part of Walt's plan "to develop the theme of Americana." 

1965:

Actress Illeana Douglas is born in Massachusetts. Douglas plays Aerosmith's manager in the

 preshow video for the Rock 'n' Roller Coaster attraction at Disney's Hollywood Studios.

This Day in Disney History - THE FIRST - THE ORIGINAL

Traveling in time since 1999!

1927:

T
he 
Alice Comedy
Alice the Whaler
 is released to theaters. It stars the fourth and final
actress to play Alice, Lois Hardwick.

2013:

Senses – A Disney Spa at Disney's Saratoga Springs Resort in Florida opens.

The two-story, full-service spa is inspired by the healing properties of natural springs that have drawn

people for centuries to Saratoga Springs in upstate New York.

1984:

The Adventures of André & Wally B., an animated short film produced by The

Graphics Group (a division of Lucasfilm), is released at SIGGRAPH in Minneapolis.

SIGGRAPH (Special Interest Group on Computer GRAPHics and Interactive Techniques) is the annual conference

on computer graphics. Animated by John Lasseter, the short involves a character named André being awakened in

a forest by a pesky bee named Wally B. The animation on this short is truly groundbreaking at this time, featuring the

first use of motion blur in CG animation and complex 3D backgrounds. Lucasfilm will later be renamed Pixar.

2000:

Actress Meg Donnelly is born in New York City. She played the role of Addison in Disney's 2018 television musical Zombies.

1997:

Beacon Pictures & Touchstone Pictures releases the political action-thriller Air Force One, starring Harrison Ford as U.S. President James Marshall. Communist Radicals hijack Air Force One with The U.S. President and his family on board. The Vice President negotiates from Washington D.C., while the President, a Veteran, fights to rescue the hostages on board. The cast includes Gary Oldman, Glenn Close, and Dean Stockwell.