1989:

Splash Mountain, a log flume attraction, officially opens to the public in Disneyland. The ride presents scenes taken from the animated segments of the 1946 feature Song of the South.

1944:

Mouseketeer Bonnie Lynn Fields - who joined Mickey Mouse Club for the

1957-1958 season - is born in Waterboro, South Carolina.

2004:

                     T
he Walt Disney Family Foundation and the 
Carolwood Pacific Historical Society
 celebrate the 5th anniversary of Walt Disney's Barn in Griffith Park, Los Angeles. (In July 1999 the barn, which was the centerpiece of Walt's miniature backyard railroad, was relocated from the family's Holmby Hills property to Griffith Park. Since that time more than 10,000 Disney fans have visited the barn!)
1910:

Musician Charles LaVere, the man who wrote the Golden Horseshoe Revue music, is born Charles LaVere Johnson in Salina, Kansas. A jazz pianist, saxophonist, trombonist, cornetist, accordionist, singer, arranger and composer, he sang in the 'Golden Horseshoe Revue' at Disneyland until 1960.

1913:

Marvin Miller, the narrator of Disney's 1959 classic Sleeping Beauty, is born in St. Louis, Missouri. Possessing a deep, baritone voice, fans of the sci-fi feature Forbidden Planet will know Miller as the voice of Robby the Robot.

L
egendary funnyman 
Red Skelton
 is born in Vincennes, Indiana. Best known as a top radio and television star from 1937 to 1971, he appeared on the 1976 TV special 
Monsanto Night Presents Walt Disney's America on Parade
.
1932:

Disney's Mickey Mouse cartoon Mickey in Arabia is released. Directed by Wilfred Jackson,

 Mickey and Minnie are on vacation when Sultan Pete (an evil sheik) tries to capture Minnie for his harem!

1955:

Monday

Disneyland in Anaheim, California first opens to the general public at 10 a.m. on this humid day with admission costing $1.

1956:

Disney's animated Jack and Old Mac (a combination of 2 nursery rhymes) is released.

Davy Crockett and the River Pirates, an adventure film produced by Walt Disney Productions, is released to theaters. An edited compilation of the last two episodes of Disney's Davy Crockett television miniseries (Davy Crockett's Keelboat Race and Davy Crockett and the River Pirates), it stars

Fess Parker as Davy Crockett and Buddy Ebsen as George "Georgie" Russell.

1967:

Actor Vin Diesel, the star of Disney's 2005 comedy The Pacifier, is born in New York City.

He supplies the voice and motion capture for the humanoid Groot in the 2014 superhero film Guardians of the 

Galaxy (produced by Marvel Studios and distributed by Walt Disney Studios Motion Pictures). In 1999 Diesel 

earned critical acclaim for his voice work as the title character in Brad Bird's animated film 

The Iron Giant.

1992:

Animator, director and producer Rudolph Ising passes away in Newport

 Beach, California. He first worked in animation with Disney back in the silent era on the 
Alice Comedies
 and 
Oswald the Lucky Rabbit
 shorts. Ising then went on to co-found the animation departments of both Warner Bros. and MGM with partner Hugh Harman.
2003:

The Disney Channel Original Movie Eddie's Million Dollar Cook-Off, starring Taylor Ball, debuts.

The first children to enter the park are cousins Michael Schwartner, age 7, and Kristine Vess, 5. Walt Disney himself poses for a photo with the

lucky two (who will both receive lifetime passes).

The park stays open until 10 p.m. and is visited on this day by some 50,000 people. Puffin Bakery also opens for business on Main Street.

The Los Angeles Times announces the opening of Disneyland when it runs "Dream Realized ... Disneyland Opens," a full page article (with photos) in its Part 2 section.

Also visiting this day is a young boy named Ron Schneider and his family. (Ron's father had done some of the air conditioning work on one of the buildings.) Ron will go on to work at Disneyland and later become Epcot's original Dreamfinder at Walt Disney World!

A
 young Californian named 
Tom Nabbe
 pays to get into Disneyland. (The day before he and his mom had entered the park as guests of entertainer Danny Thomas). This will be the first, last and only time young Tom will ever pay admission! The following day he will begin working at Disneyland.
D
ave MacPherson, a 22-year-old college student from Long Beach, is the first paying guest into the new park (he has waited on line all night to purchase the first ticket). 
MacPherson
 will win lifetime passes (good for any three persons and himself) to the Anaheim park (and eventually the Florida and France theme parks as well).
1962:

A
ctor 
Lee Arenberg
, known for his role of Pintel in both Disney features 
Pirates of the Caribbean: The Curse of the Black Pearl
 and
 Pirates of the Caribbean: Dead Man's Chest
, is born in Palo Alto, California.
1952:

Uncle Donald's Ants, a Disney short directed by Jack Hannah, is released by RKO.

In this cartoon, ants follow Donald Duck home by following a leaky sugar bag and eventually begin to take over

his house!

1965:

Great Moments with Mr. Lincoln opens to the public (the day

after its official dedication) at the new and specially constructed

Opera House on Main Street USA at Disneyland. Named after

Also at Disneyland, the Red Wagon Inn re-opens as the Plaza Inn,

a cafeteria-style restaurant. The Red Wagon Inn, opened since July 17, 1955, was the

 park's top restaurant and Walt's personal favorite.

Actor & Disney fan John Stamos

 was the winning Ebay bidder

for the galvanized steel

 Disneyland sign that stood

in front of the park from

1989 to 1999. He paid

$30,700 for the marquee.

"You might say that 1955 was a very good year for a youthful Scotsman!" -Dave MacPherson

2006:

D
isney opens an English-language stage production of 
The Lion 
King
 in Shanghai, China at Shanghai's Grand Theatre.
1867:

Socialite, philanthropist, and activist Margaret Tobin Brown is born in Hannibal, Missouri. Later referred to as Maggie (and Molly) Brown, she became famous as one of the surviviors of the 

1912 RMS Titanic sinking. The riverboat at Disneyland Paris (which runs on the Rivers Of the Far-West) is 

named the Molly Brown!

1993:

The MTV Movie Awards are presented. Robin Williams wins 

Best Comedic Performance for his role of Genie in Aladdin.

2008:

Film historian Leonard Maltin hosts a screening of a newly restored digital

 version of Disney's 1959 Sleeping Beauty, at the the Samuel Goldwyn Theater

in Beverly Hills, California.

Disneyland first opens to the public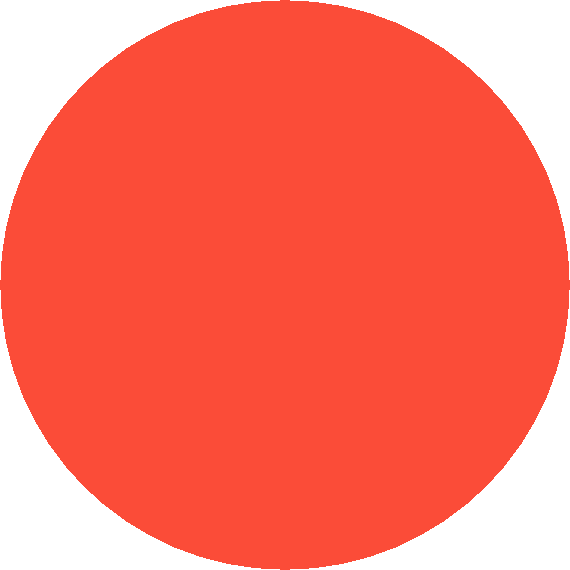 "Disneyland will 

never be completed. It will continue to grow as 

long as there is imagination left in the world." 

-Walt Disney

1950:

Disney's live-action adventure feature Treasure Island premieres. It will be generally released in the U.S. the following day.

1990:

Disney's newest movie division Hollywood Pictures releases its very first feature

Arachnophobia, a comedy horror film co-produced with Amblin Entertainment. 

About deadly spiders who infest a small California town, the film stars Jeff Daniels and John Goodman.

"I remember the first day we had paying guests in the park and Walt was over at the Fire Station looking out the window.

 And I heard him say, 'Paying guests. I love you'... and threw them a great big kiss!" -Hank Dains (original Cast Member)

"I went to work in the Round House on July 18, 1955 as a Junior Engineer. I was a glorified helper, polishing the engine

 and sweeping the floors. I had never seen engines so dirty. Two or three weeks later, they put me on the engines as a

 fireman. Walt and I were fellow steam train engineers. Walt liked to run the trains, but he drove a little too fast. At the

 beginning, Walt dressed like a construction worker. One time he looked at my eight dollar work shoes and asked me

 where I bought them. He said that his old Marine shoes were wearing out and he needed a new pair of work shoes. One

 time Walt committed a 'no-no' and blew the whistle in the tunnel. It made an awful noise and Walter Pidgeon turned to

 him and said, 'Please don't do that!'" -Jim Cashen (original Cast Member)

1921:

United States Marine Corps pilot, astronaut and United States senator John Glenn, 

the first American to orbit the Earth and third American in space, is born in Cambridge, 

Ohio. Glenn's connection with Disney began in 1962 when he appeared on an episode of Meet Me at 

Disneyland (just a few months after making his first historic space flight). Glenn, along with the other Mercury 

astronauts, took part in a ceremony for Disneyland's Space Mountain in 1977. As Senator he took part in a tribute 

concert to Henry Mancini at the Walt Disney Concert Hall, along with Julie Andrews. In 1998, Glenn became the 

oldest person to fly in space, and the only one to fly in both the Mercury and Space Shuttle programs, when at age 

77, he flew aboard Discovery (STS-95). The following year he was awarded The Walt Disney Company's

"Frank G. Wells Award."

1960:

Disneyland celebrates its fifth birthday with a 5-foot-tall birthday cake!

2011:

Tokyo Disney Resort's $22 million Jasmine's Flying Carpets attraction opens at Tokyo DisneySea. Based on Disney's 1992 animated movie Aladdin, Jasmine's Flying Carpets is a

clone of the Magic Carpets of Aladdin ride at Walt Disney World's Magic Kingdom.

1977:

A home once owned by Walt Disney is sold for $207,002. The historic house at 4053 Woking

 Way in Los Angeles, California was home to Walt, his wife Lillian, and two daughters Diane and Sharon until 1945,

 when they moved into another home in Holmby Hills. The Disney home was featured in the January 1940 issue of

 Better Homes and Gardens.

1980:

Actress Kristen Bell is born in Huntington Woods, Michigan. She supplied

the voice of Princess Anna for Disney's 2013 animated Frozen.

2014:

Planes: Fire & Rescue, a theatrical sequel to the 2013 animated film Planes 

(a spin-off of Pixar's Cars franchise) is released to theaters by Walt Disney Pictures.

The voice cast includes Dane Cook as Dusty Crophopper, Stacy Keach as Skipper Riley, Brad Garrett as Chug,

Teri Hatcher as Dottie, Ed Harris as Blade Ranger, John Ratzenberger as Brodi, and country singer Brad Paisley

as Bubba. When Dusty learns that his engine is damaged and he may never race again, he joins a forest fire and rescue unit to be trained as a firefighter, or else his air strip will be shut down.

1997:

Touchstone Pictures releases the action comedy film Nothing to Lose, starring Tim Robbins and Martin Lawrence. When advertising executive Nick Beame (Robbins) learns that his wife

is sleeping with his employer, he strikes up a partnership with an incompetent thief (Lawrence) and develops a robbery-revenge scheme. The cast also includes Michael McKean, Kelly Preston, and Rebecca Gayheart.

1966:

Actress and voice actress Lori Alan is born in Potomac, Maryland. She has has done voices in such feature films as Monsters University, Toy Story 3, WALL·E, Inside Out, and Toy Story 4. (She is best known for her role of Pearl Krabs on the animated television series SpongeBob SquarePants.)