2005:

The Disneyland Resort Alumni Club hosts a 50th Reunion/Dinner at

the Disneyland Hotel Grand Ballroom.

1907:

D
isney 
Legend
 Roy Williams, Roy, the "Big Mooseketeer" on TV's
 Mickey 
Mouse Club, is born in Coleville, Washington. He began working for Disney in 1930 

and as a writer/gagman contributed to such animated classics as Saludos Amigos, The Three 

Caballeros, Cured Duck, Donald's Double Trouble, and Make Mine Music. As a sketch artist, 

Williams designed more than 100 insignias for the armed forces during Word War II, including the 

award-winning Flying Tigers insignia. He also designed the famous "Mouse" ears (along with

Disney costumer Chuck Keehne) for Mickey Mouse Club!

1932:

Disney's first full-color animated film (and the studio's first Technicolor cartoon),

 Flowers and Trees premieres at Grauman's Chinese Theater in Hollywood. Disney's

 short preceeds the MGM feature film Strange Interlude. This 29th Silly Symphony is considered a landmark in

 Disney animation and earned Disney the first Academy Award ever given for Best Cartoon Short Subject.

Also released is Disney's cartoon short Just Dogs - the final black & white Silly Symphony and one of only two

 Symphonies to feature a character named Pluto.

1956:

At Disneyland, the Mineral Hall Exhibit opens. Operated by Ultra-Violet Products, the Mineral

Hall features a free exhibit, which includes a mineral display lit by black-light. (The attraction will remain in 

operation until 1963.)

1973:

TIME magazine runs the article 

"Disney After Walt Is a Family Affair" in this week's issue.

1975:

Tiffini Hale, a member of Disney Channel's The All New Mickey

 Mouse Club, is born in Palm Springs, California.

1986:

Disney's Flight of the Navigator, starring Joey Cramer, is released in theaters.

A 12-year-old boy named David is abducted by an alien space craft and sent 8 years into the future. The

film also features Paul Reubens, Veronica Cartwright, Sarah Jessica Parker and Howard Hesseman.

1993:

Indiana Jones et le Temple du Péril (French for Indiana Jones and the Temple

of Peril) debuts at Disneyland Paris. A wild roller coaster, it is based on the Indiana Jones films. Sponsored by Esso, guests are taken on an adventure riding in a mining train through a lost temple.

1998:

Disney launches its first cruise ship, the Disney Magic.

It is one of the three largest ships in the world.

1999:

Rock 'n' Roller Coaster Starring Aerosmith, officially opens to all guests as part of the largest property-wide expansion in Disney World history. The indoor steel roller 

coaster features a high-speed launch of 0-60 mph in 2.8 seconds, three inversions, rock-concert lighting 

and a specially created Aerosmith soundtrack blasting from 120 on board speakers in each coaster 

train - all firsts for a Disney World attraction.

Also at Walt Disney World, FASTPASS begins operation on the Magic Kingdom 

attractions Space Mountain and Splash Mountain.

Paramount Pictures & Touchstone Pictures release the romantic comedy Runaway Bride. Directed by Garry Marshall, the film stars Richard Gere and Julia Roberts. Having already left three grooms at the altar, Maggie Carpenter (Roberts) is branded "the runaway bride" by jaded city journalist Ike Graham (Gere). But, after his facts are called into question, Ike races to Maggie's hometown to save his reputation and report on her upcoming fourth trip down the aisle ... during which he's convinced she'll run again. Though he's there on a muckraking mission, Ike can't help but fall for this breathtaking heartbreaker.

2006:

The Cheetah Girls perform at Disney's California Adventure.

High School Musical premieres on Disney Channel Brazil.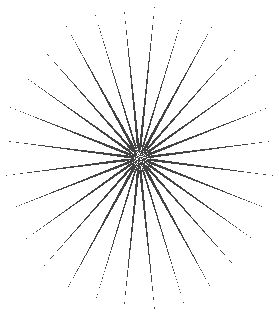 To commemorate the 40th 

anniversary of Disneyland, Disney 

created a series of collector 

cards, one for each year the park

had been open. A card for each 

year represented an event or an 

attraction. The cards were handed 

out to visitors to the park starting 

with the "1955" card on January 

21, 1995 and ending March 2, 1995 

with the "1995" card.


Today is National Cheesecake Day

"Wait a minute, I love that idea. How about some backstage passes?" -Steven Tyler

1943:

Disney's Goofy cartoon Victory Vehicles is released. Directed by Jack Kinney and animated 

by 
Ward Kimball
, Goofy demonstrates different modes of transportation for wartime travel.
1942:

Disney delivers the animated short Out of the Frying Pan into the Firing Line to the Conservation Division of the War Production Board. Minnie Mouse is taught the importance of conservation and recycling of bacon grease, which can be turned into glycerine for the war effort.

1948:

Disney releases the animated short The Trial of Donald Duck, the last cartoon

directed by Jack King. All Donald wants is a cup of coffee, but he gets mixed up in a misunderstanding

about the abnormally huge bill. (Animator Jack King will retire later in the year.)

1982:

Walt Disney Productions releases the live-action drama Tex, directed by Tim Hunter 

and based on the novel of the same name by S. E. Hinton. A coming-of-age adventure about 

two brothers who struggle to make it on their own when their mother dies and their father leaves them in their 

Oklahoma home, Tex stars Matt Dillon, Jim Metzler and Meg Tilly.

1963:

Actress Lisa Kudrow is born in Encino, California. Best known for her role as Phoebe Buffay

 on the hit television sitcom Friends, Kudrow provided the voice of Aphrodite for episodes of Disney's Hercules:

 The Animated Series.

1971:

The summer edition of My Weekly Reader (Vol. 40 issue 7) features the article "Disney World Rushes To Get Ready." A publication for young readers, it gives children a peak

at what is coming from a little Disney project in central Florida. The cover shows a child constructing his own 

castle and encouraging his dog to help out as 
opening day
 is only two months away! 
This Day in Disney History - THE FIRST - THE ORIGINAL

Traveling in time since 1999!

2015:

Disney historian and author John Culhane passes away at his home in

Dobbs Ferry, New York, at age 81. His books on Disney animation include "Walt Disney's Fantasia" 

(1983), "Aladdin: The Making of an Animated Film" (1992) "and Fantasia/2000: Visions of Hope" (1999).

Culhane also penned more than 20 articles for the New York Times Magazine, including pieces about

Disney animation that gave unprecedented recognition to Walt Disney's "Nine Old Men," as well as to the

Studio's next generation of artists and animators in the 1990s.

2018:

Disney's newest feature film Christopher Robin has its premiere in Burbank, California.

The Disney Studios lot become the Hundred Acre Woods on this Monday night as stars gather for the world

premiere of the live-action comedy-drama. Starring Ewan McGregor as the titular character alongside Hayley Atwell, 

as well as the voices of Jim Cummings and Brad Garrett, Christopher Robin will be generally released August 3.

2004:

Touchstone Pictures releases the psychological thriller mystery drama The Village.

About a village whose population lives in fear of a mythical race of creatures inhabiting the woods beyond it, the films stars Bryce Dallas Howard, Joaquin Phoenix, Adrien Brody, William Hurt, and Sigourney Weaver.

1974:

Composer, conductor, arranger, pianist, musician, and songwriter Henry Jackman is born in London, England. He is best known for composing music for such Disney films as Winnie the Pooh (2011), Wreck-It Ralph (2012), Captain America: The Winter Soldier (2014), Captain America: Civil War (2016), and Ralph Breaks the Internet (2018). Jackman also worked with mentor Hans Zimmer on Pirates of the Caribbean: Dead Man's Chest.

1958:

Actor Richard Burgi is born in Montclair, New Jersey. He is best known for his role of Karl Mayer

on ABC's Desperate Housewives.

1941:

Singer, songwriter and actor Paul Anka is born in Ontario, Canada. He played the role of Yacht Broker in Touchstone's comedy Captain Ron (1992), and in 1985 hosted his own variety series titled Anka

on the Disney Channel. Anka is famous for his hit songs "Diana", "Lonely Boy", "Put Your Head on My Shoulder", 

"(You're) Having My Baby", and "Times of Your Life".

2002:

Signs (Original Motion Picture Score), by James Newton Howard, is released by Disney's Hollywood Records.

1938:

Voice actor and comedian Michael Bell is born in Brooklyn, New York. His Disney

voices include Quackerjack for Darkwing Duck and DuckTales, the Collector in the two-part Bonkers pilot episode

"Going Bonkers", Mr. Perry Colonel Grogg and The High Marshall's Wife in TaleSpin, and Aziz, Amal & the Al Muddy Sultan in the Aladdin TV series. He also voiced Stokey for the live-action Homeward Bound II: Lost in San Francisco. 

2021:

Disney's newest adventure comedy film Jungle Cruise is simultaneously released in theaters and through Disney+ with Premier Access. Set during WWI, riverboat captain Frank Wolff (Dwayne Johnson) transports British scientist Dr. Lily Houghton (Emily Blunt), and her brother MacGregor (Jack Whitehall), on a mission into a jungle to find the Tree of Life, which is believed to possess healing powers that could be of great benefit to modern medicine. Directed by Jaume Collet-Serra, the cast also includes Édgar Ramírez, Jesse Plemons, Paul Giamatti, Veronica Falcón, Dani Rovira, Quim Gutiérrez, and Andy Nyman. The soundtrack (also released on this day) has been composed by James Newton Howard. One of the tracks, "Nothing Else Matters," features the heavy metal band Metallica.

1964:

Actor, singer, and  composer Jim Wise is born in Santa Monica, California. Disney fans will know him best as Coach Tugnut in the Disney Channel Original Series Even Stevens. As a singer and composer, he wrote all the songs featured in the Even Stevens episode "Influenza: The Musical" and wrote the song "Dream Vacation" for The Even Stevens Movie (performed by Christy Carlson Romano). His other acting credits include That's So Raven, Wizards of Waverly Place, and The Drew Carey Show.