Muppet*Vision 3D first

opened (on this day) at

 version was opened at Disney's

 California Adventure in

 Hollywood Pictures Backlot on

 Henson directed the film and

 supplied the voices for Kermit

 the Frog, Waldorf and the

 Swedish Chef.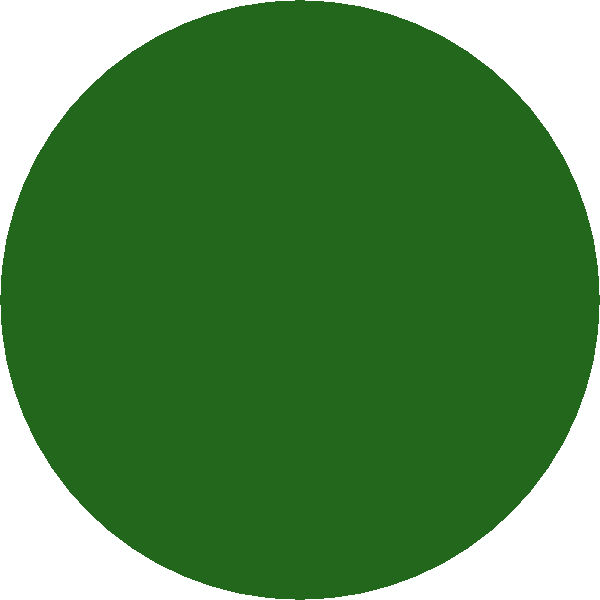 2003:

The 4th annual Star Wars Weekends blasts off for the first time

 this season at Disney-MGM Studios in Florida. For only the second time in

 its history, the event will be held for 5 consecutive weekends. With the exception of

1997, the 2000 and 2001 events were held over 4 weekends.

The 30th Daytime Emmy Awards are presented at New York City's Radio City

Music Hall. Disney's Teacher's Pet wins for Outstanding Special Class Children's Animated Program and

 actor Shia Lebeouf, of Disney Channel's Even Stevens, wins for Outstanding Performer in a Children's Series.

The Lizzie McGuire episode "My Fair Larry" debuts on Disney Channel.

"When I was young, my ambition was to be one of the people who made a difference in this world. My hope is to leave the world a little better for my having been there." 

-Jim Henson (1936-1990)

1703:

French author Charles Perrault passes away at age 75 in Paris, France. 

Often referred to as the "Father of the fairy tale," Perrault was responsible for laying the foundations of a

new literary genre with such classics as Sleeping Beauty, Cinderella, and Little Red Riding Hood.

1878:

Actor Taylor Holmes - the voice of King Stefan in Disney's 1959 classic Sleeping Beauty (his last credited screen role) - is born in Newark, New Jersey.

1928:

Walt Disney applies for a trademark for "Mickey Mouse" for use in motion pictures.

1961:

Kevin McDonald, the voice of Pleakley in Disney's 2002 Lilo & Stitch is born Montreal, Quebec, Canada. He revived Pleakley for Lilo & Stitch: The Series and Lilo & Stitch 2: Stitch Has a Glitch. McDonald also appeared in the 2005 live-action Sky High as Mr. Medulla and provided voices for Fish Hooks, Phineas and Ferb, and Amphibia. (Comedy fans will remember him as a member of the Canadian troupe - Kids In The Hall.)

1974:

The Disney barbershop harmony group, The Dapper Dans appear on The

 Tonight Show Starring Johnny Carson. Tenor John Sherburn, lead Creighton Hogan,

 baritone Jerry Siggins and bass Doug Scott will be guests on The Tonight Show Starring Johnny Carson

 for the next three weeks, as the show's regular band are "withholding their services" as per their

 membership in Local 47 of the American Federation of Musicians. (The previous contract had expired on

 April 30 which led to an impasse with the TV networks resulting in a work stoppage.) Because the

 Dapper Dans perform acapella (and without their organ chimes) they are not in violation of the union's action.

1989:

An animation cel and background from Disney's 1934 Mickey Mouse cartoon Orphan's 

Benefit are sold for $286,000. It is the highest price ever paid (at this time).

Episode 17 of MMC airs on Disney Channel. 

Model/actress Christie Brinkley appears on Guest Day.

1990:

M
uppet creator, filmmaker, and television producer 
Jim Henson
 dies of pneumonia 
less than 24 hours after being rushed to a New York hospital. The fifty-three-year-old was 

misdiagnosed earlier in the week and had he been put on antibiotics only 8 hours earlier, it is believed Henson 

would have survived. A memorial service for Henson will air on PBS and draw millions of viewers and dozens of 

celebrities in reverence for his life and work. (He was completing negotiations with the Disney company to include 

his Muppets at their theme parks at the time of his death.)

Actor Marc John Jefferies, who appeared in the 2003 live-action The Haunted 

Mansion, is born in New York City. He also lent his voice to the 2001 Monsters, Inc.

Actor Thomas Brodie-Sangster, the voice of Ferb on Disney Channel's Phineas and Ferb, is born in London, England.

1991:

 park at Disney World. The attraction is housed in a 500-plus seat multi-

media 3-D theater located in a further expansion of the backlot annex area.

2001:

The Disney-MGM Studios hosts the third in the Countdown Series Pin Events. This event offers more exciting pin releases and Disney artist signings.

2002:

Pin traders head off to sea aboard the Disney Pin Trading Cruise. The 

3-night trip includes "Captain Mickey's Treasure Hunt," a pin scavenger hunt during which guests scour the ship 

and Disney's private island, Castaway Cay, for hidden treasures. 

1952:

Two Gun Goofy, a Disney short directed by Jack Kinney, is released by RKO. In this cartoon, Goofy is made sheriff of a small western town after accidentally foiling a stagecoach robbery!

1968:

Disney's animated The Jungle Book is released in Hong Kong.

2008:

Players from the Chinese National Baseball League visit Disneyland in California. The

players are visiting the United States in preparation for the 2008 Olympic games in Beijing.

The reality mini-series Jonas Brothers: Living the Dream debuts on Disney Channel.

The Chronicles of Narnia: Prince Caspian, distributed by Walt Disney Pictures, is 

released in U.S. theaters. Based on Prince Caspian, the second published, fourth chronological novel 

in C. S. Lewis's epic fantasy series, it is the second (and the last) Narnia film to be distributed by Disney. The Pevensie 

siblings are pulled back into the land of Narnia, where they discover that thirteen hundred years in Narnian time has 

passed since they left. During their absence, the Golden Age of Narnia has become extinct, Narnia has been conquered 

by the Telmarines, and it is now under the control of the evil King Miraz. The cast includes Georgie Henley, Skandar 

Keynes, Anna Popplewell, and William Moseley.

1946:

Walt Disney and his wife Lillian arrive in St. Louis, Missouri (after a brief stopover in Walt's boyhood town of Marceline). They have traveled to St. Louis in order to attend an awards ceremony, being held the following day.

2009:

Disney-Pixar's newest animated feature Up 

has its world premiere at the El Capitan Theatre in Hollywood.

In Memory of Jim Henson (1936-1990)

It is no coincidence that Muppet*Vision 3D opened on May 16, 1991 exactly one year after Jim Henson's untimely passing at the age of 53.

Disney opened the attraction on this day as to honor the memory of the Muppet creator. Henson in 1989 had agreed to sell his company to Disney, 

which led to the creation of the Muppet*Vision 3D show at the then-Disney-MGM Studios Theme Park. Henson's death ultimately scuttled the deal, 

but in 2004, Henson's heirs agreed to sell the rights to most of the non-Sesame Street Muppets to Disney.


2014:

Disney releases the live-action biographical sports drama Million Dollar Arm. Based on the true story of baseball pitchers Rinku Singh and Dinesh Patel who were discovered

by sports agent J.B. Bernstein after winning a reality show competition in India, the films stars Jon Hamm, 

Bill Paxton, Suraj Sharma, Madhur Mittal and Alan Arkin.

2015:

The Disney Store celebrates the grand reopening of its remodeled 4,400-square-foot

store at Smith Haven Mall in Lake Grove, New York. The reopening ceremony at

10 a.m. features a meet-and-greet with Donald Duck and Daisy Duck.

2019:

The Walt Disney Company announces the newest class of Disney Legends. To be inducted later this year at the 2019 D23 Expo, they include architect/master planner Wing Chao, actor Robert Downey Jr., film director Jon Favreau, actor James Earl Jones, actress/singer Bette Midler, director/choreographer Kenny Ortega, choreographer Barnette Ricci, broadcaster Robin Roberts, anchorwoman Diane Sawyer, actress Ming-Na Wen, and

film score composer Hans Zimmer. 

2007:

Actress Ivy George is born in Los Angeles, California. She played Young Maya in episodes of Disney Channel's Girl Meets World and supplied the voice for Young Rapunzel in Tangled: The Series.

1982:

Actress Tiya Sircar is born in Arlington, Texas. Her Disney Channel credits include a 2007 episode of Hannah Montana, two episodes of The Suite Life on Deck, and voice work on a 2009 episode of Phineas and Ferb. She supplied the voice of Sabine Wren for both the animated television series Star Wars Rebels and the animated web series Star Wars: Forces of Destiny.

1995:

Hans Zimmer's "Crimson Tide (Music from the Original Motion Picture)" is released by Hollywood Records.

1958:

Actor Donald Fullilove is born in Dallas, Texas. Over the course of his forty-year plus career in both films and television, his Disney credits have included The Lion King, Mulan, WALL-E, Up, Camp Rock 2: The Final Jam, and Monsters University.

2000:

Hallucinating, a new album from the English industrial metal band Apartment 26, is released through Hollywood Records.

Sooner or Later, the debut studio album by English pop group BBMak, is released through Telstar and Hollywood Records.

2010:

The 2010 Epcot International Flower & Garden Festival comes to an end.

1980:

Animator and layout artist Cornett Wood passes away at age 74 in California. He served as an animator for such features as Snow White and the Seven Dwarfs and Fantasia and the shorts Tugboat Mickey and Mickey's Parrot for Walt Disney (and eventually went on to work at Warner Bros. Cartoons).

1921:

Actor Harry Carey Jr. is born Henry George Carey Jr. in Santa Clarita, California.

Between 1955 and 1957, Carey appeared as ranch counselor Bill Burnett in the serial "Spin and Marty," seen on Walt Disney's Mickey Mouse Club. He also appeared in Disney's 1956 The Great Locomotive Chase as William Bensinger and the 1972 Run, Cougar, Run as Hank. Appearing in more than 90 films, Carey was also known for his roles on such Western television shows as The Lone Ranger, Have Gun - Will Travel, Gunsmoke, and Bonanza.

2021:

The 29th MTV Movie & TV Awards takes place in the Hollywood Palladium.

Among the winners:

Best Show: WandaVision

Best Performance in a Show: Elizabeth Olsen – WandaVision

Best Hero: Anthony Mackie – The Falcon and the Winter Soldier

Best Villain: Kathryn Hahn – WandaVision

Best Fight: "Wanda vs. Agatha" – WandaVision

Best Duo: Falcon and the Winter Soldier – The Falcon and the Winter Soldier