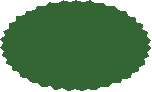 2005:

At Disneyland Jiminy Cricket Environmentality buttons are handed

out to guests to celebrate Earth Day.

ASIFA-Hollywood hosts the Aladdin Crew Reunion at the Glendale

Central Library in California. Hosted by Margaret Kerry (the live-action reference

model for Peter Pan's Tinkerbell), the event re-caps the film's production history. 

The romantic comedy/drama A Lot like Love is released by Touchstone

Pictures. When Oliver Martin, played by Ashton Kutcher, and Emily Friehly, played by Amanda Peet, meet on an airplane, they feel an instant connection, but agree that they're wrong for each other. As the years pass and they live their separate lives, fate brings them together several times, and they become close friends. Any time one of them wants more out of the relationship, the other seems content with just being friends. If they wait too long, Oliver and Emily may miss any chance of spending their lives together.

German translator Erika Fuchs passes away in Munich, Germany. Largely known in Germany due to her translations of American Disney comics, especially Carl Barks' stories about Duckburg and its inhabitants, she became chief editor of Disney's newly founded German Micky Maus magazine in 1951 (and worked there until her retirement in 1988). Germany's first comic museum, "Erica Fuchs House, Museum of Comic Strips and the Art of Language," will open 4 months later.

1868:

Flora Call is born to Charles and Henrietta Call in Steuben, Ohio

(near the now famous amusement park Cedar Point). Flora will go on

to marry Elias Disney (the son of a neighborhood family) in 
1888
 and later give birth to
five children ... including a son named Walter.

1964:

President Johnson for the 1964 season. The fair features over

100 pavilions on approximately 646 acres. The fair also includes 4 Disney attractions for Ford, General Electric, Pepsi-Cola, and the State of Illinois. Despite it being a rainy day, some 92,000 people visit. An opening day ceremony takes place with a special parade that includes various Disney characters such as Mickey Mouse, Pinocchio, and Alice in Wonderland. On a VIP observation deck above "It's A Small World" (located in the Pepsi Pavilion), Disney personnel - including designer/artist Mary Blair - celebrate the team who has put together the exhibit from scratch in just 9 months! (The fair will run through October 
18
, 1964 and then reopen again on April 
21
 for the 1965 season.)
1990:

The Magical World of Disney airs part 1 of "Spooner".

Mickey's Birthdayland closes at WDW's Magic Kingdom. (It will later reopen as Mickey's Starland before becoming known as Mickey's Toontown Fair.)

1998:

                    Disney World's $800 million Animal Kingdom opens in, 

        Florida with 5 attractions, 9 exhibits, 12 live entertainment shows,         11 merchandise locations, and 8 food locations. Spanning 500           acres, Animal Kingdom is billed as "a new species of theme park."            Two of the three major "lands" - Africa & DinoLand U.S.A. - 

                     open on this date, Asia will open in early 1999.

2001:

Disney World's Animal Kingdom hosts the second Disney's Pin Celebration

Countdown for pin-collecting fans. New limited edition and special pins debut and Disney

Design Group artists and pin designers Mark Seppala and Michelle Morrow greet guests and sign items at the 

Upcountry Landing in Asia. (This event is the second of five celebrations, that will lead toward a 

four-day event at Epcot August 9-12.)

2002:

At Epcot, 80's rockers Survivor performs 3 shows as part of the Flower

Power concert series at America Gardens Theatre.

(They will appear throught the 24th.)

2003:

Walt Disney Records releases the soundtrack to The Lizzie McGuire Movie.

 The soundtrack features the new single "Why Not" performed by "Lizzie" herself - Hilary Duff.

Lifetime magazine, a publication of Lifetime Entertainment Services, jointly owned

 by The Hearst Corporation and The Walt Disney Company, debuts as a bi-monthly.

At Animal Kingdom's 5th birthday celebration, Walt Disney World announces an

 opening date of December 14 for their new Pop Century Resort.

2004:

Disney's California Adventure hosts a 2-day Tower of Terror event, which 

includes dinner in the not-yet-opened attraction.

Disney's 45-minute film Sacred Planet, narrated by actor Robert Redford, 

is released. Some of the wildest, most beautifully stunning landscapes on Earth are captured

in this IMAX documentary, spanning the globe from the Grand Canyon and the parched desert of 

Namibia to the ancient forests of British Columbia and the rain forests of Borneo.

1971:

A
ward-winning singer-songwriter 
Kellie Coffey
 is born in Moore, Oklahoma.
It is her voice you hear singing "We Go On" and "The Promise" during Epcot's Illuminations fireworks show. You

 can also hear Coffey at Christmas time at Disneyland singing "White Christmas" as snow falls on Main Street!

 Coffey was also the centerpiece of Disney's extensive, worldwide marketing campaign, as the singer of "Sharing A

 Dream Come True." (A country music artist, she made her debut in 2002 with the release of her single

"When You Lie Next to Me" - a Top 10 hit.)

Actor Eric Mabius is born in Harrisburg, Pennsylvania. He gained widespread recognition for his role as Daniel Meade on the ABC comedy-drama series Ugly Betty (2006-2010).

"Welcome to a kingdom of animals... real, ancient and imagined: a kingdom ruled by lions, dinosaurs and dragons; a kingdom of balance, harmony and survival; a kingdom we enter to share in the wonder, gaze at the beauty, thrill at the drama, and learn." 

-Michael Eisner's Animal Kingdom dedication This Day in Disney History 1998

1906:

Actor Eddie Albert is born in Rock Island, Illinois. His Disney credits include the 1995 The Barefoot

 Executive, the 1982 Beyond Witch Mountain, the 1975 Escape to Witch Mountain, and the 1963 Miracle of the White

 Stallions. (Known as Oliver Wendell Douglas on the sitcom Green Acres, Albert also appeared in such films as Roman

 Holiday, Oklahoma!, and The Longest Day.)

2000:

The Disney Channel Original Movie Rip Girls debuts. About a teen-age girl and her father

who come to an island on Hawaii, the films stars Camilla Belle and Dwier Brown.

"You've probably heard people

talk about conservation.

Well, conservation isn't just

the business of a few people.

It's a matter that

concerns all of us."

-Walt Disney 1956 

Public Service Announcement

2008:

Disney's Animal Kingdom turns 10 years young!

During the park's 10-year anniversary ceremony, a new name and a new logo is introduced for Disney's

conservation outreach efforts, changing the Disney Wildlife Conservation Fund to the Disney Worldwide 

Conservation Fund. The new name helps build on Disney's commitment to conservation, and communicates the 

broader vision for the future of the DWCF which is not only wildlife focused but also supports ecosystems and 

community conservation.

Disney Parks and CareerBuilder.com announce that Justin Muchoney from Seven 

Fields, Pennsylvania, has been named the first-ever Disney Parks Chief Magic Official! 

Muchoney, a Director of Music & Fine Arts, emerged victorious from a field of 1,300 

candidates nationwide. He is inducted as CMO in a special ceremony with Mickey Mouse and Donald Duck 

at Walt Disney World.

2009:

Disneynature (a new film label) unveils Earth in theaters. 

Narrated by James Earl Jones, the film tells the story of 3 animal families - polar 

bears, elephants, and whales - as they make their jounrey across our planet.

   The Disney Store chain invites customers to bring in empty plastic bottles to 

   recycle. Guests can exchange three empty bottles for a free commemorative Earth Day reusable water 

    bottle. Disney Store also introduces a selection of environmentally friendly T-shirts and tote bags made  

    from material created from recycled water bottles.

1962:

On this Easter Sunday, the colorful hot air balloon from the 1956 feature film Around the World in 80 Days leaves the Plaza Hub of Disneyland following a traditional old-fashioned Easter Parade down Main Street, U.S.A.

There are so many people in line on this opening day that officials open 

the gates at 6 a.m., instead of the posted 7 a.m. The first guests through the gate are Brenda Herr of St. Petersburg, Florida, her husband, Damon Chepren and their son, Devon, who slept in their car the night before! (The family receives a lifetime pass to Walt Disney theme parks worldwide.) Seventy-five minutes after opening, the park reached its capacity and the gates are closed again until early afternoon. Unofficial estimates place peak crowds at over 35,000 guests. 

Honored guests at the park on this day include Dr. Jane Goodall, considered to be the world's foremost expert on chimpanzees, and comedian Drew Carey, dressed in a leopard suit!

Disney's Animal Kingdom opens

"This park in fantastic. My uncle would have been proud.'' -Roy Disney, nephew of the late Walt Disney

1991:

A 55-foot-tall oak tree weighing in at nearly 85 tons is moved 12 miles across 

Walt Disney World property. It will serve as a centerpiece for the Ol' Man Island recreation area at 

Disney's Port Orleans Resort-Riverside.

Earth Day founder Gaylord Nelson, then a U.S. Senator from Wisconsin, proposed the first nationwide environmental day in 1970. The first Earth Day achieved a rare political alignment, enlisting support from Republicans and Democrats, rich and poor, city slickers and farmers, tycoons and labor leaders. It led to the creation of the United States Environmental Protection Agency and the passage of the Clean Air, Clean Water, and Endangered Species acts.

2010:

Disneynature releases its second film Oceans, narrated by Pierce Brosnan, to U.S.

 theaters. Taking seven years to make, filmmakers Jacques Perrin and Jacques Cluzaud shot nearly 470 hours of

 footage of some 80 underwater species.

As part of its Earth Day Celebrations, guests and local school children help the

 Disneyland Resort's horticulture team release 140,000 ladybugs!

1970:

The very first Earth Day takes place - with over 20 million people participating.

At this time Americans are slurping leaded gas through massive V8 sedans and industry is belching out

smoke and sludge with little fear of legal consequences or bad press. Air pollution is commonly accepted as the smell 

of prosperity and "environment" is merely a word that appears more often in spelling bees than on the evening news.

1999:

Sounds Dangerous with Drew Carey, an audio attraction

starring comedian Drew Carey, debuts at the ABC

Soundstudio in Disney-MGM Studios. When camera-wearing

security guard Foster (Carey) attempts to track down some missing art, he accidentally damages his camera, leading the audience on an audio adventure relayed through high-tech headphones.

1995:

The Empress Lily, an authentic re-creation of an 1800s paddle wheel boat - offering the first character breakfast dining options at Walt Disney World, closes in Pleasure Island, Florida. Named after Walt Disney's wife Lillian, it will reopen as Fulton's Crab House in 1996.

1948:

Singer, songwriter, musician and radio host Larry Groce is born in Dallas, Texas. Specializing in country, folk and children's music, Walt Disney's Vista label Activity Records issued his "Winnie the Pooh For President" as a single. He also recorded the "Disney Children's Favorites" albums on Disneyland Records, featuring many well-loved children's songs, as well as several other Disney recordings during the late 1970s and early 1980s, including the two "Disney Christmas Favorites" LPs. Early in the 1970s, Groce went to work for the National Endowment for the Arts program which funded appearances by artists in public schools. Groce was sent to West Virginia where working with kids inspired him to write the humorous "Junk Food Junkie", which was later recorded in 1975 in front of a live audience at McCabe's in Santa Monica, California. The song, released as a single in early 1976, quickly became a hit in the United States. Groce performed the song on a 1977 episode of The New Mickey Mouse Club.

2011:

Disneynature releases African Cats, narrated by Samuel L. Jackson. Telling the story of two different animal families in the wild by using real-life footage, the film focuses on a young lion cub being raised by his mother, the leader of a pride defending his family from a banished lion, and a mother cheetah who is raising five newborns. The movie's theme song, "The World I Knew" (written and produced by Ryan Tedder), is sung by Jordin Sparks (the winner of the sixth season of American Idol).

Zokkomon, an Indian superhero film, is released by Disney World Cinema. Starring Darsheel Safary in the leading role, Zokkomon is Disney's fourth involvement in a production for the Indian market. Abandoned

by his heartless uncle and aided by a street artist, an orphan discovers his inner hero.

THE OASIS: The first area guests experience after entering the park, it is a tropical garden filled with exotic plants and wildlife.

SAFARI VILLAGE: A colorful island celebrating animals and the departure point to all the lands of adventure. Safari Village includes The Tree of Life, The Tree of Life Garden, It's Tough to be a Bug!, and Discovery River Boats at Safari Village.

CAMP MINNIE-MICKEY: An old-fashioned summer camp featuring Character Greeting Area, "Festival of the Lion King" at Lion King Theater and "Colors of the Wind, Friends from the Animal Forest" at Grandmother Willow's Grove.

DINOLAND, U.S.A.: A "fossil park" featuring Countdown to Extinction, The Boneyard, Cretaceous Trail, 1998 Dinosaur Jubilee, "Journey into Jungle Book" at Theater In The Wild, and Fossil Preparation Lab.

AFRICA: A contemporary port of East Africa including Kilimanjaro Safaris, Gorilla Falls Exploration Trail, and Wildlife Express to Conservation Station.

ASIA: Not totally completed by opening day, this area features Discovery River Boats at Upcountry Landing and

"Flights of Wonder" at Caravan Stage.

Peace Through Understanding

1996:

Earth Day at Walt Disney World, hosted by Dana Delany and

Ed Begley, Jr., premieres on The Disney Channel. The one-hour 

special takes a look at the many ways we can help our environment. Musical guests 

include The Rembrandts and All-4-One.

2013:

Disney World celebrates the 15th anniversary of the Animal Kingdom theme park.

DAK kicks off a week-long celebration on this Earth Day with an opening ceremony at the Tree of Life at 8:40 a.m.

2018:

Disney's Animal Kingdom turns 20! To commemorate the occasion, DAK will launch a new version of

its bird show that will incorporate characters from the Pixar movie, Up. There will be other additions, including a

two-week Party for the Planet and a new bash in DinoLand U.S.A. featuring Donald Duck.

2014:

The remix album Dconstructed is released by Walt Disney Records. The album features

remixes of select songs from various Disney films, animated shorts, television series, and theme park attractions

by various contemporary electronic musicians. The collection includes Avicii's remix of Daft Punk's "Derezzed"

(which previously appeared in Tron: Legacy Reconfigured) and Mat Zo's version of "Circle of Life".

Hollywood Records releases Young Blood, the first extended play by singer Bea Miller.

It is her first release after finishing eighth on the second season of The X Factor US.

1994:

Touchstone Pictures releases the romantic comedy/drama The Inkwell. Drew Tate,  played by Larenz Tate, is a quiet 16-year-old still recovering from the trauma of accidentally burning his own house down. Drew's parents, Kenny (Joe Morton) and Brenda (Suzzanne Douglas), take the family to

Martha's Vineyard, Massachusetts, to vacation with their wealthy relatives for the summer. On the island,

Drew discovers an upper-class black community that centers on parties held at a beach called the Inkwell. There, bumbling Drew falls for two different women (Jada Pinkett & Adrienne-Joi Johnson).

2019:

Avengers: Endgame has its world premiere at the Los Angeles Convention Center.

Disney has converted the convention center's Hall K for the film's premiere, working with Dolby and QSC Audio

to install a 70 foot screen, Dolby Vision projectors, and a Dolby Atmos sound system. The convention center

also holds the premiere's red carpet arrival and after party. The superhero film based on the Marvel Comics

superhero team the Avengers, produced by Marvel Studios and distributed by Walt Disney Studios Motion

Pictures, will be generally released April 26.

B
ritish-born film director & 
Disney Legend
Ken Annakin
 passes away at age 94 in Beverly Hills, California. Known for the Walt Disney live-action adventures 
The Story of Robin Hood
 (1952), 
The Sword and the Rose
 (1953) and 
Swiss Family Robinson
 (1960), he also directed the madcap comedy 
Those Magnificent Men in Their Flying Machines
 and the World War II epic 
The Longest Day
. Annakin,
a friend of George Lucas, was used by Lucas as the source of the name for Anakin Skywalker in Star Wars!

1899:

Film and television director Byron Haskin is born in Portland, Oregon. He directed the 1950 Treasure Island, one of Walt Disney's earliest live-action features.

1975:

Actress, comedian, and writer Dannah Phirman is born in New York. Best known for voicing the title character in the PBS Kids animated series WordGirl, she voiced Teenage Milly in Phineas and Ferb.

1997:

Monsoon, the fifth studio album and first major label album by alternative rock band Caroline's Spine, is released on Disney's Hollywood Records.

1968:

Animation designer and layout artist Ernie Nordli passes away at age 55 in California.

Starting at Disney in 1936, he served as an art director/layout artist on Dumbo and Fantasia, and worked on many of the studio's shorts through the mid-1940s, including such Donald Duck shorts as The Plastics Inventor and Donald's Double Trouble. Temporarily leaving Disney, he became a layout artist for animator Chuck Jones but later returned to Disney where he worked on Sleeping Beauty and One Hundred and One Dalmatians.

1938:

of Chicago Herald-Examiner.

1946:

"(Get Your Kicks on) Route 66," a song composed by actor/jazz pianist Bobby Troup, is first released by Capitol Records. Recorded by singer/pianist Nat King Cole, it will become a hit. Troup got the idea for the song on a cross-country 10-day drive from Pennsylvania to California. The lyrics read as a mini-travelogue about the major stops along the route, listing several cities and towns through which Route 66 passes. Also simply known as "Route 66," the song will be recorded several times by different artists over the years. The 2006 Pixar animated movie Cars includes renditions by Chuck Berry and John Mayer. Mayer's version was nominated for a Grammy award for Best Solo Rock Vocal Performance.