1926:

Legendary comedian/actor Don Rickles - the voice of Mr. Potato Head in Pixar's  

Toy Story films and the voice of William in Disney World's Enchanted Tiki Room 

attraction - is born in Queens, New York. Rickles' Mr. Potato Head is also featured in the Toy 

Story Midway Mania! attraction at both Disney's California Adventure and Disney's Hollywood Studios.

Rickles has acted in comedic and dramatic roles, but is best known as an insult comic.



2005:

Live with Regis and Kelly tape 2 shows at Disneyland to help celebrate the 

50th anniversary of the park. The episodes will air on ABC-TV May 9 and 10.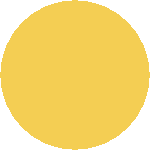 1960:

Jennifer Miller-Goff, Walt Disney's granddaughter, is born in Los Angeles County, 

California, to Diane Marie Disney Miller and her husband Ronald William Miller.

1989:

Episode 11 of MMC airs on the Disney Channel. Today is Music Day!

2000:

Two-thousand young visionaries from around the world meet at Walt 

Disney World for the 3-day Millennium Dreamers Celebration.

2002:

John Cafferty & The Beaver Brown Band begin a 2-day engagement 

at Epcot (as part of the Flower Power Concert Series). They perform 

at the America Gardens Theatre.

2006:

It is reported that Ashley Brown and Gavin Lee will play the roles of Mary 

Poppins and Bert on Broadway when the production of 
Mary Poppins
 arrives 
at the New Amsterdam Theatre this fall. The stage production (which is 

currently a hit in London) is produced by Disney and Cameron Mackintosh.

In 1972, rooms for 

Disney World's

Polynesian

Village Resort

ranged from 

$29 to $44.

1884:

Farmer, railroad worker, clerk and 33rd President of the United States,

Harry S Truman is born in Lamar, Missouri. In 1957 he will visit Disneyland

 and later be immortalized in Disney World's The Hall of Presidents.

2007:

Disneyland Golden Horseshoe performer Fulton Burley passes away at age 84 in 

California. In 1962, while performing at the Hacienda Hotel in Las Vegas, Burley received a call from his pal 

Wally Boag, with whom he had worked as a contract player at MGM. Wally, who had been performing in the Golden 

Horseshoe Revue for seven years, needed to replace one of his fellow cast members. Burley went on to appear in 

the popular show through October 1986! He also supplied the voice of Michael, the Irish parrot, for the Enchanted 

Tiki Room attraction. Burley was honored as a Disney 
Legend
 in 1995.
"Working with Fulton was a joy; it was never work for us. We loved what we were doing and we genuinely 

enjoyed performing for the guests. I loved his humor and it was always fun to be on stage with him. Every 

time you passed his dressing room, you would hear laughter going on. He was always pulling a good gag, 

and he was popular with everyone. I'll miss him and cherish the wonderful times we had together."

- Wally Boag, Burley's longtime Golden Horseshoe partner

2008:

One hundred Central Florida students are honored as Disney Dreamers & 

Doers during its 25th anniversary ceremony at Epcot. The finalists were selected 

from 400 students nominated by schools in Orange, Lake, Polk, Osceola and Seminole counties.

1930:

Frolicking Fish, a Silly Symphony short directed by Burt Gillett,

is released. The frolicking marine life at the bottom of the ocean are having a

wonderful time, swimming & dancing about - until a hungry octopus threatens to disrupt their fun.

2009:

The Forest Lawn Museum in Glendale, California presents "The Art of Marc 

Davis" (through July 26). The exhibit features drawings and paintings by distinguished artist and 

original Disney animator Marc Davis, one of Walt's "
Nine Old Men
."
Trail of the Panda, the second Disney collaboration with Chinese filmmakers, is released in China. A mute orphan boy rescues a lost panda cub.

"Ages three and up! It's on my box! Ages three and up! I'm not supposed to be babysitting Princess Drool!"

-Don Rickles as Mr Potato Head

"One of the most famous overage kids was (former President of the United States) Harry S Truman, who went on 

almost all the rides except Dumbo, during his Disneyland visit. Mr. Truman wanted nothing to do with any elephant, 

even Dumbo. When he decided to see the miniature fairy tale settings in Storybook Land, there was a slight delay. 

The canal boat was fully loaded, but, for some reason, the pretty young operator seemed unable to get it going. 

Finally, she turned to her noted guest -'Pardon me, Mr. Truman,' she said. 'If you would lift your foot off the brake, 

we could start.' "The former President of the United States instinctively lifted his right foot and the boat took off. 

He looked down at the brakeless floorboard; then joined the laughter at having fallen for this old wheeze that 

operators on many of the rides frequently pull on unsuspecting patrons." -Walt Disney (June 1958)

1991:

Newspapers report that Disney has proposed a $3.1 billion project to build a new 

theme park called WestCOT in Anaheim. The tentative plans call to build hotels, retail space 

and a second theme park (patterned after Epcot) on 470 acres. The park would be part of the Anaheim 

Commercial Recreation Area ... a multi-day destination, just like Walt Disney World. 

"If I were to insult people and mean it, that wouldn't be funny." -Don Rickles 

2011:

At 4:30AM Kelsey Czako, Samantha Ogden, Kirk Moore, and James Moore 

become the last four guest to leave the Magic Kingdom for Walt Disney World's 

very last Grad Nite. The final attraction to run at Grad Nite 2011 is Mickey's PhilharMagic. The after-

hours event tailored to high-school seniors began last night, May 7 at 10PM. (A yearly event since 1972, 

WDW has decided to retire Grad Nite.)

Located in the Animation Courtyard Theater when the park was called Disney-MGM Studios, Here Come the Muppets opened in May of 1990. Featuring a

cast of live actors in costume, it was a "temporary" show while the 3D Muppets attraction was being developed. Here Come the Muppets closed in

September 1991 to make way for Voyage of the Little Mermaid (an abridged version of the 1989 film The Little Mermaid). Muppet*Vision 3D opened

 May 1991 in a 584-seat theater on New York Street.


The average yearly

income in 1972 was $11,800.

A new car would set you back 

about $3,850. A movie ticket 

was $1.75 and a gallon of

gas ... just 55 cents!

2019:

Disney's Aladdin holds its world premiere at the Le Grand Rex (a cinema and concert

venue) in Paris, France. The musical fantasy, directed by Guy Ritchie, is a live-action adaptation of Disney's

1992 animated film of the same name. The film follows Aladdin, a street urchin, who finds a magic lamp and must

use it to win over Princess Jasmine and defeat the conspiring vizier Jafar. Starring Will Smith, Mena Massoud,

Naomi Scott, Marwan Kenzari, Navid Negahban, Nasim Pedrad, and Billy Magnussen, Aladdin will open in

1967:

Laverne Andrews, one-third of the popular singing trio The Andrews Sisters, passes away at age 55 in California. Aside from frequently playing themselves in movies, she and her sisters Maxene and Patty sold over 60 million records and lent their singing voices to Disney's Make Mine Music (1946) and Melody Time (1948). The trio also cut a version of "I've Got No Strings" (a song first heard in Pinocchio) with the Glenn Miller Orchestra in 1940.