2005:

Disney releases 4 live-action features from the past to DVD. They include the 1966 Lt. Robin Crusoe, the 1967 The Adventures Of Bullwhip Griffin, and the 1971 films The Barefoot Executive and Million Dollar Duck.

The soundtrack to The Hitchhiker's Guide to the Galaxy is released on Disney's Hollywood Records. It features music by Stephen Fry and Joby Talbot.

1987:

The Wonderful World of Disney airs "Bride of Boogedy" - about a family of practical jokers who are haunted by a ghost.

1992:

 Paris. Inaugural ceremonies are broadcast to the entire continent by five national networks. Although 500,000 visitors

 are expected, only 50,000 are admitted because of protests from French people who fear their culture will be damaged

 by Euro Disney. Power cables are vandalized by some French citizens, which black out the road signs to Disneyland on

 the motorway. Euro Disney also premieres its 5 hotels (Hotel Cheyenne, Santa Fe, Newport Bay Club, Hotel New York

 and Disneyland Hotel) and a campground (Davy Crockett Ranch) located several miles away from the main resort area.

Opening day attractions, restaurants and shops in 5 themed lands and a Main Street include:

1993:

One year after its opening, Euro Disneyland welcomes its 10.5-millionth guest.

1996:

Disney's claymation and live action movie, 

James and the Giant Peach (featuring the voices of Paul Terry, Richard 

Dreyfuss and Susan Sarandon) is released in U.S. theaters. Based on 

the story by Roald Dahl (author of Charlie and the Chocolate Factory) it tells the tale of an orphan boy who 

befriends human like bugs living inside a giant peach, who take him on a journey to New York City. 

1997:

Carl Barks - the genius behind the creation of Scrooge McDuck and

the cartoonist who drew the comic book version of Donald Duck -

celebrates his 96th birthday at a special weekend

event at Walt Disney World.

The bow half of the Disney Magic cruise ship leaves drydock of

Fincontieri shipyard in Ancona, Italy, to meet with the stern section 100

miles away in Marghera (a borough of Venice).

Disneyland Paris (formerly known as Euro Disneyland) turns 5.

1995:

I
n Florida, the Polynesian's Papeete Bay Verandah, opened since 
1971
,
 becomes the 'Ohana restaurant - featuring the world's largest fire pit.

The Los Angeles production of Beauty and the Beast opens at the Shubert

 Theatre. Most of the Original 
Broadway
 Cast including Susan Egan, Terrence
 Mann, Gary Beach, Beth Fowler, Burke Moses & Tom Bosley reprise their

 roles for the production.

2007:

Hilton Hotels Corp. breaks ground for a resort development adjacent to Walt Disney World Resort.

Disneyland Resort Paris celebrates its 15th anniversary, though the year-long celebration to mark the event officially began on April 1.

1907:

(as well as an author & illustrator), is born in Dallas, Texas. He began his career in animation 

working at Disney from 1929-1936. Gramatky is best known for writing and illustrating the classic children's book, 

Little Toot, about a young tugboat who learns to give up his foolishness and grow up in order to earn the respect of 

the other boats and of his father. Nine years after it was first published, Little Toot was animated by the Disney Studio 

and included as one of the seven musical segments in the 1948 feature Melody Time.

1964:

A
t the soon-to-be-open 
World's Fair
 in New York, Walt Disney, Henry Ford Jr., and Robert
 Moses (president of the New York World's Fair Corporation) visit the Ford Pavilion. The three

 are photographed by the press riding the "Magic Skyway."

"In those days, there was a very small group. We would do the story at night with Walt clowning around, acting like crazy, and in the daytime we did the animation." -Hardie Gramatky

1926:

Actress Jane Withers, best known for being one of the most popular child film stars of

 the 1930s and early 1940s, is born in Atlanta, Georgia. She was one of the voices of Laverne

 the gargoyle in Disney's 1996 The Hunchback of Notre Dame. Actress Mary Wickes was also the voice of

 Laverne, but sadly passed away during production. Withers provided the remaining dialogue, and later revived the

 voice of Laverne for The Hunchback of Notre Dame II.

1946:

Disney's short Pluto's Kid Brother, directed by Charles Nichols, is released.

Actor Ed O'Neill is born in Youngstown, Ohio. Best known for his role of Jay Pritchett on the ABC comedy series Modern Family (2009-2020), he voiced Mr. Litwak the arcade owner in the 2012 animated film Wreck-It Ralph and reprised the role for the 2018 sequel Ralph Breaks the Internet. O'Neill also voiced Hank the cranky octopus in the 2016 Finding Dory, played George Denver in Touchstone's 1989 comedy Disorganized Crime, and portrayed Bill Dellinger in the 1997 Hollywood Pictures biographical feature Prefontaine. (First rising to fame as Al Bundy on the Fox sitcom Married... with Children, he's appeared in such films as Dutch, Little Giants, and Spartan.)

Lt. Robin Crusoe is the only movie for which Walt Disney received a story credit (as Retlaw Yensid - Walter Disney spelled backward). 

2009:

Disney World's newest attraction Characters in Flight, a tethered helium filled  

balloon ride (operated by 
Aerophile
 - a company specializing in tethered helium 
balloons) continues its "soft opening" at Downtown Disney. The balloon, which can hold 

up to 30 guests (depending on weather conditions), rises 400 feet above Disney World for a breathtaking view.


The idea of incorporating topiary figures into Disney parks and resorts began with Walt Disney himself. The first topiaries appeared in Disneyland's Fantasyland area in 1963. 
The figures later were moved to their permanent location in the forecourt of Disneyland's 

It's A Small World attraction in 1966.

2010:

D
isney Store introduces a new line of eco-friendly products in celebration of the upcoming 40th Anniversary of 
Earth Day
.
ADVENTURELAND:

Pirates of the Caribbean attraction, Les Cabane des Robinson attraction, Adventure Isle area, Captain Hook's Galley restaurant, Blue Lagoon Restaurant, Aux Epices Enchantees restaurant, and Explorer's Club restaurant

DISCOVERYLAND:

Star Tours attraction, Orbitron - Machines Volantes attraction, Videopolis stage, Cinémagique theater showing the film Captain EO, Café Hyperion restaurant, and Café des Visionnaires restaurant

FANTASYLAND:

Les Pirouettes du Vieux Moulin Ferris wheel attraction, Peter Pan's Flight attraction, Mad Hatter's Tea Cups attraction, Alice's Curious Labyrinth maze attraction, Dumbo Flying Elephants attraction, It's a Small World attraction, Blanche-Neige et les Sept Nains attraction, Les Voyages de Pinocchio attraction, Le Château de la Belle au Bois Dormant attraction, Le Carrousel de Lancelot attraction, Toad Hall Restaurant, Auberge de Cendrillon restaurant, and the Pizzeria Bella Notte restaurant

FESTIVAL DISNEY:

Buffalo Bill's Wild West Show, L.A. Bar and Grill restaurant, 

Key West Seafood restaurant, and Annette's Diner restaurant

FRONTIERLAND:

Cottonwood Creek Ranch Critter Corral attraction, Mark Twain Riverboat attraction, River Rogue Keelboats attraction, Pueblo Trading Post shop, Rustler Roundup Shootin' Gallery attraction, Indian Canoes attraction, Thunder Mesa Riverboat Landing attraction, Phantom Manor attraction, Silver Spur Steakhouse restaurant, Cowboy Cookout Barbeque restaurant, Fuente del Oro Restaurante, Lucky Nugget

 Saloon restaurant, Thunder Mesa Mercantile Building, and Last Chance Café

 restaurant

MAIN STREET:

Fire Truck vehicle, Omnibus vehicle, Horse-Drawn Streetcars, Cable Car Bake Shop, Boardwalk Candy Palace shop, Disney & Co. shop, Gibson Girl Ice Cream Parlour, Market House Deli shop, Casey's Corner shop, Plaza East Boutique shop, Plaza West Boutique shop, Harrington's Fine China & Porcelains shop, Ribbons & Bows Hat Shop, Harmony Barber Shop, Storybook Store, Glass Fantasies shop, Walt's - An American Restaurant, Victoria's Home-Style Cooking restaurant, and Plaza Gardens Restaurant

2011:

The Incredibles Blu-ray hits store shelves in a 4-disc combo

 pack that also includes the film on DVD.

1945:

Eighteen-year-old U.S. soldier Robert Sherman is wounded in the knee while serving in 

Europe during World War II. (Just weeks earlier, he had led half a squad of men into Dachau concentration 

camp, the first Allied troops to enter the camp after being evacuated by fleeing German military only hours earlier.) The 

injury to his knee will force Sherman to walk with a cane for the rest of his life. For his service to his country, he will receive  two Battle Stars, a Combat Infantryman Badge, an American Campaign Medal, a World War II Victory Medal, a European-

African-Middle Eastern Campaign Medal, a Good Conduct Medal, and a Purple Heart. (Starting in 1951 Robert and his younger brother Richard will begin writing songs together. Known as the Sherman Brothers, they will make Disney history.)

Coincidentally, U.S. President Franklin D. Roosevelt dies on this same day, in Warm Springs, Georgia.

1961:

Russian cosmonaut Yuri Gagarin becomes the first human in space, when

he makes a 108-minute orbital flight in his Vostok spacecraft. (Mercury astronaut 

Alan Shepard will become the first American in space less than a month later.)

Today there is a plaque commemorating Gagarin's milestone flight in Epcot's Mission: SPACE.

Gramatky's Disney credits as an animator:

The Mail Pilot (1933)

The Robber Kitten (1935)

Who Killed Cock Robin? (1935)

Cock o' the Walk (1935)

Thru the Mirror (1936)

Three Blind Mouseketeers (1936)

Today is Grilled Cheese Sandwich Day

April is 1964/65 New York World's Fair Month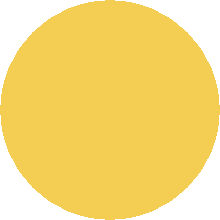 1925:

Britt Lomond, an actor and television producer, is born in Chicago, Illinois. He is best known

to Disney fans for his role of Capitán Monastario in the first season of Disney's 1957 Zorro. Lomond also played the

role of General George Armstrong Custer in the 1958 Disney film Tonka. 

1979:

Actress, producer, and director Jennifer Morrison is born in Chicago, Illinois. Fans of

ABC-TV's fantasy drama series Once Upon a Time know her as Emma Swan.

1952:

Writer, film director, storyboard artist, and teacher Francis Glebas is born. He worked on

such films as Aladdin, The Lion King, Pocahontas, The Hunchback of Notre Dame, Treasure Planet, Fantasia 2000, and Piglet's Big Movie.

2018:

World of Color at Disney California Adventure closes unexpectedly following reports of damage to the underwater platform that supports the fountains, lights, and water-mist projection screens used in the show. First debuting in 2010, the show included lights, fire, lasers, and fog, with high-definition projections on mist screens. (It will reopen in February 2019.)

2002:

Disneyland Paris turns 10!

2012:

Disneyland Paris kicks off its 20th anniversary with a new fireworks display.

2017:

Disneyland Paris turns 25!

1986:

Actor Matt McGorry is born in Manhattan, New York. In 2014, he was cast as a series regular on ABC's drama series How to Get Away with Murder.

2015:

The 2015 MTV Movie Awards are handed out at at the Nokia Theatre in Los Angeles, California. Actress Meryl Streep wins Best Villain for her performance in Into the Woods. Although it is nominated in 7 categories Guardians of the Galaxy is shut out. Robert Downey Jr. is presented with the MTV Generation Award.

International Day of Human Space Flight

1918:

Fashion consultant, businesswoman and philanthropist Caroline Leonetti Ahmanson is born in San Francisco, California. A vigorous supporter of causes ranging from education to conservation to the arts, she was a corporate director of The Walt Disney Company.

1971:

Writer, actor, voice actor, producer, & director Bobby Gaylor, the voice of Buford Van Stomm for Phineas and Ferb, is born in Massachusetts. Originally a stand-up comic, early in his career he wrote for Roseanne Barr's ABC television sitcom Roseanne.

2003:

Disney Channel's Lizzie McGuire wins Favorite TV Show at the 16th Annual Nickelodeon Kids' Choice Awards. Although nominated for Favorite Cartoon, Kim Possible is beat out by SpongeBob SquarePants.

2022:

Comedian & actor Gilbert Gottfried passes away in New York City at age 67. Best known to Disney fans as the voice of Iago the Parrot in the 1992 Aladdin and its sequels The Return of Jafar and Aladdin and the King of Thieves, Gottfried began performing stand-up comedy in New York at age 15. Known for speaking in a loud and grating voice, his Disney credits also included a 2008 episode of Hannah Montana playing a character named Barney Bitman. His voice credits include such TV shows as Hercules, Bear in the Big Blue House, The Emperor's New School, and The Replacements.

Over at the New Amsterdam Theatre, the cast of Aladdin on Broadway dedicates their performance to Gilbert Gottfried. After the curtain call, the actor who plays Iago on Broadway — Don Darryl Rivera — speaks to the audience saying "Tonight, we'd like to take a moment to celebrate the life of a comedy legend. A funny man with an indelible voice. The man who breathed life into Iago for the animated film, Mr Gilbert Gottfried."