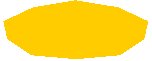 2004:

Disney's Home on the Range is released on DVD.

A
ctress Brooke Tansley steps into the role of Belle in Disney's 
Broadway
stage show Beauty and the Beast. She is the 14th actress to play the role on Broadway.

2001:

Disneyland turns somber at noon as park guests and 

employees stop to remember those lost in the 

September 11th terror attacks on this 

Day of Prayer and Remembrance.

Michael Eisner addresses several thousand Disney Cast Members 

gathered around the flag at the Burbank studio. His words include:

"Today I stand here before you without the usual Disney pageantry, but with the usual Disney spirit. I 

thank you for coming to this plaza to show your support for community and company, your profound 

sense of compassion, your respect and your unity." 

Disney World's "Hurricane Preparedness Plan" enters several phases 

while a potential major storm works it's way across the Florida region. 

All outdoor shows and sporting activities are canceled. Disney's Fort Wilderness Resort and 

Campground guests are relocated to other Walt Disney World Resort hotels. Later, the nightly New 

Year's Eve celebration held at Pleasure Island is canceled again out of respect for the victims of the 

terrorist attacks (and the pending hurricane).

Today is a Day of Mourning and Commemoration for the victims of the 

terrorist attacks on the U.S. by the European Union. Disneyland Paris joins the 

moments of silence organized Europe-wide at noon. For three minutes all attractions close down, the 

music-broadcast are halted and all Cast Members stop their activities. Guests are informed by an 

announcement and are asked to join the employees of Disneyland Paris for three minutes of silence 

to commemorate the victims and express their support.

1928:

Walt Disney (visiting New York) writes a letter to his brother Roy 

and animator Ub Iwerks about the next day's recording session for 

Steamboat Willie. Walt has hired Carl Edouarde - who has led pit orchestras in theaters - to 

conduct the session. (This first session will be a disaster and Walt will realize that a system to indicate 

the tempo to which the music should be performed, needs to be developed before it is tried again.)

1955:

The Disneyland television series opens its second season 

on ABC with an edited version of the 1941 Dumbo.

Disney's True-Life Adventure The African Lion is released in theaters.

The documentary mainly focuses on the King of the Beasts but also includes fascinating glimpses of 

rhinos, hippos, vultures, and even locusts. Three years in the making, The African Lion is directed 

and co-written by James Algar. The 10th film in Walt Disney's True-Life Adventures series and the 3rd 

feature length film in the series, it is narrated by Winston Hibler.

1964:

At the White House, U.S. President 

Johnson presents Walt Disney with the 

Medal of Freedom, the nation's highest 

civil honor. Recipients of the medal are those 

who have made outstanding contributions to the 

security or national interest of the United States or 

to world peace, or those who have made a 

significant public or private accomplishment.

A
ctress 
Faith Ford
, who appeared in Disney's 2005 comedy feature 
The
 Pacifier, is born in Alexandria, Louisiana. Fans of the ABC-TV sitcom Hope & Faith

 will remember Ford for her role of Hope Shanowski.

1969:

Disney's long-running weekly television series changes its name (for the 

3rd time since its 1954 debut on ABC) to The Wonderful World of Disney.

1980:

The Mickey Mouse Revue, an audio-animatronic indoor stage show located in

 Walt Disney World's Fantasyland Theater, closes after nearly 9 years in

 operation. (It will be dismantled and shipped to Tokyo Disneyland, making it the

 first major Magic Kingdom attraction to leave the Florida park since its 
opening
.)
1984:

Actor Adam Lamberg, David 'Gordo' Gordon on the Disney Channel 

sitcom Lizzie McGuire, is born in New York City. Lamberg also made a brief 

appearance in the 2001 film Max Keeble's Big Move.

1985:

Disney's first Saturday morning animated TV shows Disney's Adventures of the 

Gummi Bears (on NBC) and Disney's Wuzzles (on CBS) both debut.

The Golden Girls, a sitcom produced by Touchstone Television and distributed

 by Buena Vista Television, debuts on NBC. Starring Bea Arthur, Betty White, Rue

 McClanahan and Estelle Getty, the show centers on four older women who share a Miami, Florida home.

 The series will win several awards, including the Primetime Emmy Award for Outstanding Comedy Series

 twice, during its 7-year run. (All four actresses will be named Disney 
Legends
 in 2009.)
1991:

The Main Street Electrical Parade has its final performance at Disney World. 

This version will be shipped to France to be used at Disneyland Paris. 

 1993:

The All New Mickey Mouse Club make their recording debut with

the release of their self-titled album MMC. Recorded during the hiatus

 of the popular Disney Channel series, MMC features 12 songs and 13 members of the hit show.

1999:

Hurricane Floyd clobbers the Bahamas, toppling power lines and ripping 

roofs off homes. Meanwhile Florida, Georgia, and South Carolina brace for Floyd (a category 4 

hurricane) as people evacuate to the west away from the coast. Even Walt Disney World closes its 

doors in the afternoon to prepare and ride out the storm. It is the resort's very first unscheduled closing.

2000:

The sounds of salsa, and Latin pop enliven the streets of Downtown Disney 

Pleasure Island during the sixth annual Latin Rhythm Nights celebration. 

2002:

N
ew York's 
The Lion King
 comes to Dallas at the Music Hall at Fair Park.
All proceeds of this spectacular evening will benefit the children and families of the Ronald

 McDonald House of Dallas.

Disney's Fillmore debuts on ABC-TV's morning line-up. The new animated 

series centers around Safety Patrol Officer Cornelius Fillmore (voiced by actor Orlando Brown).

1937:

Walt Disney screens one thousand feet of his newest animated feature Snow 

White and the Seven Dwarfs for RKO executives. They believe the picture will make 

"plenty of money". (At this time RKO is distributing Disney's cartoons.)

Disneyland's only residents were Owen 

& Dolly Pope. They were hired in 1951 

to put together some livestock for 

Walt's future park. They first lived in a 

trailer at the Disney Studio where they 

raised & trained horses. Three days 

before Disneyland opened, they moved 

into the park to run the 

Disneyland Pony Farm.

2007:

Walt Disney's Hometown Toonfest kicks off for two days

 in Marceline, Missouri. The hometown of Walt from 1906 until 1911, Marceline

 throws a celebration every September to honor the memory of its most famous citizen.

1997:

The second episode of Muppets Tonight to air on Disney Channel debuts with 

guest Rick Moranis. (It is the second season of the show - but the first to air on Disney Channel.)

1880:

Earl Hurd, a pioneering animator, film director and writer, is born in Kansas. Noted for 

creating and producing the silent Bobby Bumps animated short subject series for early animation producer J.R. 

Bray's Bray Productions, Hurd also worked at the Walt Disney studio as a storyboard artist. 

He helped adapt the story of Snow White for Disney's 1937 animated version.

Sophia: "I need the money for my old age."

Dorothy: "Old age? You don't leave fingerprints anymore."

-The Golden Girls 

2007 Hometown Toonfest kicks off

Walt awarded Medal of Freedom

1994:

Disney's Hollywood Pictures releases the historical drama film Quiz Show. 

Starring John Turturro, Rob Morrow, Ralph Fiennes, Paul Scofield, David Paymer, Hank Azaria, and 

Christopher McDonald, the film tells the story of the Twenty One quiz show scandal of the 1950s.

1971:

Actress and director Kimberly Williams is born in Rye, New York. She is best known 

for her co-starring role on the ABC sitcom, According to Jim, as well as her breakthrough performance in the 

Touchstone comedy film, Father of the Bride, for which she was nominated for several awards  - along with 

its sequel, Father of the Bride Part II. (Williams is married to country music singer Brad Paisley.)

2010:

The first Mickey's Not-So-Scary Halloween Party of the 2010 season 

takes place at Walt Disney World. A Magic Kingdom event, it will be held on selected 

dates through November 1.

1998:

The Villains in Vogue store opens at the Disney-MGM Studios on Sunset Boulevard.

2011:

The 26th newly-designed Disney Store to open in the U.S., debuts at the 

Saint Louis Galleria (a mall in St. Louis, Missouri).

2012:

Halloween Time officially begins at the Disneyland Resort. Park guests can take part in

 such spooky events as The Halloween Carnival at Big Thunder Ranch Jamboree in Frontierland, Disney's

 Happiest Haunts Guided Tour, "The Art of Frankenweenie Exhibition" and The Pirates League.

Disney•Pixar Cars fans teamed up with NASCAR driver Casey Mears to wave the

 green flag and kick off the Cars "Take Flight" experience during the 3-day Chase

 weekend at Chicagoland Speedway (a 1.5-mile, paved oval race track located in

 Joliet, Illinois). Promoting the world television premieres of the Cars Toons short films "Air Mater" and

 "Moon Mater" to air this fall on Disney Channel, and the launch of a new Cars "Take Flight" product collection,

 Disney has created this fun and immersive family experience for race fans to enjoy the world of Cars.

Finding Nemo 3D is released to theaters for a limited time.

"Artist and impresario, in the course of entertaining an age, he has created an American folklore."

-U.S. President Lyndon B. Johnson on Walt Disney

2016:

The 21st Epcot International Food & Wine Festival begins. The 62-day event will 

showcase 30 global marketplaces including four new Future World marketplaces featuring fresh culinary 

concepts to pair with select wines, beers, cocktails and other beverages. 

At Epcot's Innoventions, both The Sum of All Thrills and StormStruck close at

the end of this day. Running since 2008, The Sum of All Thrills allowed guests to build and then "ride" 

their own roller coaster. StormStruck helped guests learn how to prepare for a hurricane or strong storm.