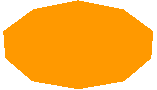 The Polynesian Village Resort (originally planned to be to be a 12- story high-rise 

hotel & at one time referred to as the "South Seas" resort) opened on the south shore 

of Seven Seas Lagoon.

      The Contemporary (originally to be called the Tempo Bay Hotel) featured 

something probably never seen before by vacationers ... a monorail running directly 

through the middle of the A-frame structure's 10-story atrium! 

    Magic Kingdom Opening Day Attractions, 

Shops & Restaurants:

Walt Disney World Railroad: including the Walter E. Disney (#1), the Lilly Belle 

(#2), and the Roger E. Broggie (#3) locomotives (round-trip only)

Town Square: Town Square Cafe

Main Street transportation: Fire truck, Horse-drawn street cars, Horseless 

carriages, Jitney vehicle, & Omnibus

Main Street: Market House store, Camera Center, Coca-Cola Refreshment 

Corner, House of Magic shop, Penny Arcade attraction, Main Street Confectionery 

shop, Emporium store, Main Street Bake Shop, New Century Clock Shop, Main 

Street Cinema attraction, & Crystal Palace Restaurant

Adventureland: Adventureland Veranda restaurant, Jungle Cruise attraction, 

Swiss Family Tree House attraction, & Sunshine Pavilion attraction (also known 

as Tropical Serenade) sponsored by the Florida Citris Growers

Bear Country: Country Bear Jamboree attraction

Fantasyland: Dumbo Flying Elephants attraction, Mad Tea Party attraction, 

Snow White's Adventures attraction, Pinocchio Village Haus restaurant, 

Cinderella's Golden Carrousel attraction, Mr. Toad's Wild Ride attraction, Mickey 

Mouse Revue Audio-Animatronics musical attraction, It's a Small World 

attraction, & Skyway to Tomorrowland attraction 

Frontierland: Frontier Shooting Gallery, Frontier Trading Post shop, Pecos Bill 

Cafe restaurant, Mike Fink Keel Boats attraction, Mile Long Bar, Diamond

Horseshoe Revue attraction 

Liberty Square: Hall of Presidents attraction, Columbia Harbor House 

restaurant, Heritage House shop, Liberty Tree Tavern restaurant, & Haunted

Mansion attraction

Tomorowland: Skyway to Fantasyland attraction, Grand Prix Raceway 

attraction, Mickey's Mart store, & Tomorrowland Terrace restaurant

Cinderella Castle: King Stefan's Banquet Hall 

     O
n Friday 
October 1
, 1971 - after seven years of planning - about 10,000 visitors 
converged near Orlando, Florida, to witness the grand opening of Walt Disney World.

The Magic Kingdom, encompassing approximately 107 acres, featured Adventureland, Fantasyland, Frontierland, Liberty 

Square, Tomorrowland, a Main Street USA, and about 5,500 Cast Members. (MK was the only theme park at WDW.)

At the end of October 1971, the total attendance was around 400,000. 

an amazing 50,000 guests entered the Magic Kingdom!

     Walt Disney World also debuted 2 property hotels, 

the 15-story Contemporary Resort and the Polynesian 

Village Resort - both built by U.S. Steel and both 

connected by a monorail system. The hotels were conceived 

by WED enterprises and the Los Angeles architectural firm of Welton 

Becket & Associates. U.S. Steel was to originally own the hotels, but just 

before opening, Roy Disney decided to buy out their interests and let 

Disney run the hotels themselves.

     Resort planners scheduled the opening in October in the hopes that estimated crowds 

would be small - and they were. (Two days before the opening of Walt Disney World, the Florida Highway

Patrol had issued a statement that they believed as many as 300,000 people might try to be among the first to get into the Magic Kingdom.) Fortunately the small crowd of 10,000 on October 1, 1971 allowed any problems that sprang up to be

fixed with minimal inconvenience ... unlike Disneyland's chaotic 
grand opening day
. Even official dedications and other media events were held off until later in the month so as to make sure everything ran smoothly. (The park's actual dedication didn't take place until 
October 25
.)
     The early morning found guests 

driving around the toll plaza over and 

over, trying to steer their way in to be 

the first visitors to the Magic Kingdom. 

William Windsor, Jr. and his family from Lakeland, 

Florida, were among the first guests to enter through one of 14 turnstiles (they had slept in their car overnight at a nearby 

roadside rest area). Mickey Mouse himself cordially led William, his wife Marty and their two sons Jay and Lee into the 

new park. Reporters swarmed the Windsor family, bombarding them with questions as cameras flashed, and the Disney 

Dixieland band played "It's a Hot Time in the Old Town Tonight." The Windsors then took part in a Main Street parade 

(riding in an antique fire engine) accompanied by Debbie Dane, Walt Disney World's first Ambassador, and Mickey Mouse.

   Walt Disney World held a three-day grand opening celebration starting

on 
October 23
. Celebrities like Bob Hope, Julie Andrews, Rock Hudson, Jonathan Winters, Annette Funicello and Fred MacMurray arrived in Orlando on that day to begin WDW's official opening festivities. The official grand opening celebrations of Disney's Contemporary and Polynesian Village Resorts took place on 
October 24
. The Electrical Water Pageant and Fantasy in the Sky Spectacular also debuted that evening. By 
October 25
 (the park's actual Dedication Day) the Admiral Joe Fowler Riverboat, Peter Pan's Flight, and 20,000 Leagues Under the Sea had all opened to guests as well. Television cameras caught all the action over these three days for an 
October 29
 broadcast.
THE GRAND 

OPENING OF

WALT DISNEY 

WORLD

  The hotel's construction began with steel frames being erected on site. Later 

modular pre-constructed guest rooms were lifted into place by crane. The original 

idea of these modular rooms was to facilitate very rapid renovations and 

maintenance. A supply of extra rooms could possibly be maintained and periodically 

refurbished with updated decor and furniture. Once these new rooms were ready, 

the idea was that existing outdated rooms could simply be unbolted from the frame 

and swapped. But due to settling and shifting of the main steel frame, the original 

rooms obviously became immovably bound into the structure forever. The guest 

rooms originally inserted in the Contemporary remain in the resort to this day.

THIS SITE MADE          IN THE USA

"On opening day, I remember Card Walker and I think Don Tatum going up in a helicopter to see the traffic coming 

in to park. Originally, we had predicted there would be about 10,000 people but the newspapers kept increasing that 

figure. One paper on the East Coast predicted 200,000 and that was picked up by a foreign newspaper that added 

an additional zero so it was reported that two million people would show up. We purposely opened in the off-season 

to work out the bugs and it turned out we were right that there was about 10,000 that first day. Anyway, they are up 

in the helicopter and they see this long line of cars and they are smiling and then suddenly the line turns the wrong 

way and they realized that the cars weren't guests but cast members driving to work. We had about 5,000 cast 

members in those days." -Press Agent Charlie Ridgway

"Not all the construction was actually here on the site. The monorail trains for example, were designed and engineered 

by our Disney staff in California and then assembled at the Martin Marietta plant in Orlando. We also required 337 

monorail beams to be precision cast using the first major application for three-dimensional, pre-stressed concrete. The 

nearest place that could handle the work was Tacoma, Wash., so we had to ship them 3,000 miles across the United 

States to our property." -Card Walker (executive vice president and chief operating officer)

"Por favor mantenganse alejado de las puertas... Ladies and Gentlemen, please collect your belongings and watch your head and step. Please assist small children by the hand."

DID YOU KNOW ...

When Disney World opened in 1971,

it was the first theme park to have

 continuously playing ambient music on

 pathways between attractions. 

DID YOU KNOW ...

The mosaic mural in the fourth-floor

lobby of Disney's Contemporary Resort

was created with 1,800 one-square-foot

tiles. It took 18 months to construct!

DID YOU KNOW ...

Way back in 1958, Walt Disney asked 

Economics Research Associates to find a 

suitable location for a second Disney park. 

The recommendation was Florida.

DID YOU KNOW ...

When WDW first opened, there were 

just five Mark IV monorails in operation 

(although five more longer trains were 

later added). 

A network of warehouse-sized rooms, 

hallways, and office spaces were built 

under Walt Disney World's Magic Kingdom. 

The park that guests see are actually the 

second and third stories.

On opening day, the 

Contemporary Resort 

featured 1046 rooms.

Also debuting in the hotel -

Top of the World restaurant &

Gulf Coast Room restaurant.

The resort's rooms were divided between eight guest longhouses - named 

Bali Hai, Bora Bora, Fiji, Hawaii, Maui, Samoa, Tahiti and Tonga. (Although in 

October 1999, the names were changed.) The Polynesian's restaurants were the 

Papeete Bay Verandah and the Coral Isle Coffee Shop (later the Coral Isle 

Cafe), supplemented by the Tambu Lounge, Captain Cook's Hideaway Lounge 

and the Barefoot Snack Bar. The center of the resort - the Great Ceremonial 

House (which still exists today) served as both lobby and focal point. In the 

1980s the "Village" portion of the name was dropped, leaving the resort as 

Disney's Polynesian Resort.

On opening day, the 

Polynesian Village Resort 

featured 492 guest rooms

(of which 6 were suites).

Also debuting in the hotel -

Coral Isle Cafe restaurant &

Papeete Bay Verandah restaurant.

You could fit the original Disneyland Park in 

the parking lot of the Magic Kingdom and still 

have room to park some 300 cars.

"I picked a family with a father who looked like (popular golfer) Jack Nicklaus 

and a mother who looked like Mrs. Brady (from the television show "The 

Brady Bunch").  They had two blonde sons. After the first family entered, we 

opened the Walt Disney World gates and people came in to a well-staffed and 

well-organized day." -Director of Marketing Jack Lindquist

When Disney World first opened (and for many years thereafter), guests purchased a 

book of ride tickets (similar to what you would get at a carnival or fair).  The book 

consisted of A through E tickets, with the E tickets being the best rides. E ticket 

attractions included 20,000 Leagues Under the Sea, Haunted Mansion, Jungle 

Cruise, Small World and the Hall of Presidents.

Seven Adventure Ticket Book: Adult $4.75, Junior $4.25, Children $3.75

(included transportation, admission to MK and seven adventures)

Eleven Adventure Ticket Book: Adult $5.75, Junior $5.25, Children $4.75

(included transportation, admission to MK and eleven adventures)

General Admission: Adult $3.50, Junior $2.50, Children $1.00

(inlcuded unlimited use for one day of transportation system,  admission to MK and all 

free shows, exhibits and entertainment)

Parking: 50 cents per automobile

"My very first job on opening day was, for the folks coming over the bridge towards Haunted Mansion, I was the person that 

was going to take that E-ticket. Breaking the code on that A-through-E ticket was a little bit more cumbersome for me than

I think you can guess. There were plenty of people that got in that morning on an A-ticket, I'm pretty sure." -Phil Holmes

(later Disney World Vice President)

It was Roy O. Disney who insisted that the name of the Florida Project be changed from "Disney World" to

"Walt Disney World" as a tribute to his brother. Roy's foresight clearly set the stage for future expansion of the

Walt Disney World Resort; the infrastructure of roads and land development was in place, Disney was in complete

control of the property, and the philosophy of "exceeding guest expectations" was established and would

endure and prosper for years to come. One of Roy's major decisions concerned the positioning of the

Magic Kingdom. The financial people wanted to place it at the corner of two highways, I-4 and 192.

That would make it readily available to the public and preclude the high expense of building 

infrastructure of roads and canals and preparing the land for future use. Roy, however, had other plans.

He insisted that Walt's original vision for the property be followed.

"We're going to finish the Florida park, and we're going to do it just the way Walt wanted it," he told WED staff shortly

after Walt's death. Roy's vision enabled future development of what is now Downtown Disney, Epcot, Disney's

Hollywood Studios, and Disney's Animal Kingdom.

"Ponce De Leon couldn't find the fountain of 

youth in Florida, so Walt Disney created it."

-Bob Hope

Opening Day Cast Member memories:

"In those days, there were no rehearsal facilities. We had been rehearsing in parking lots, gyms, schools, church parking

lots – wherever we could go. We traveled all over Central Florida getting performers for the parades." -choreographer

Forrest Bahruth (later Epcot Show Director)

"One of the huge memories I have from opening day was watching the rope drop on Main Street, U.S.A. and watching thousands of people stream into the various lands of the park and occupy this place for the very first time ever.  You could imagine the fulfillment of Walt's dream that he never got to see come to fruition." -custodial host Kevin Myers (later Vice President of Resort Operations)

This Day in Disney History - THE FIRST - THE ORIGINAL

Traveling in time since 1999!