SHOP

COLLECTABLES

at

THIS DAY IN

DISNEY HISTORY.COM

click here for This Day/Amazon Store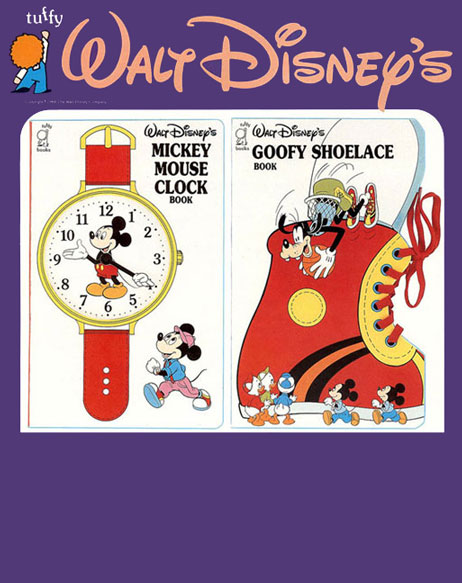 Modeled after the famous real Mickey Mouse

watches & clocks,

this book features movable Mickey hands made

of sturdy plastic.

$50 U.S. dollars

(includes shipping)

Die-cut shaped, like a high-top sneaker, with eyelet holes punched through the entire book, it comes

laced-up with a long red

non-toxic shoelace.

$50 U.S. dollars

(includes shipping)

This Day in Disney History is proud to offer a small number of long out of print, mint condition Disney books created by

author/illustrator Tony Tallarico.

A
uthor/illustrator
Tony Tallarico
created and illustrated a line of popular Disney licensed books in 1988-89 for publisher Tuffy Book, Inc. Long out of print, a small number of these titles have been discovered! They are in mint condition and are now available for the first time personally autographed to you by the creator!
Award-winning Tallarico has created and illustrated well over 1,000 titles, including the entire Tuffy Books line. This is a once in a lifetime opportunity for serious collectors to acquire personally signed, mint condition official Disney books.

(Want to see what else Tallarico has created? Search Amazon or Barnes & Noble - you'll be amazed at the selection of titles!)

Interested in placing an order? Please
email
us and let us know which titles you would like.
Don't forget to tell us who you would like the autograph signed to.

Only
cash
payments through
PayPal
will be accepted for these items please.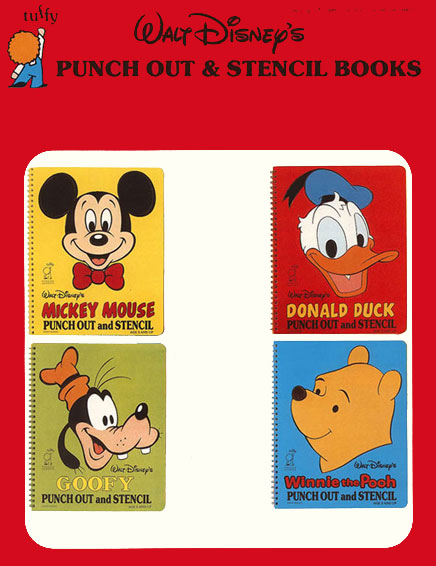 Each title contains 12 full color laminated board

pages (approximatley 8" x 10"). Every page has easily removable die-cut pieces which form the stencil design.

Mickey Mouse

$25 U.S. dollars

(includes shipping)

Donald Duck

$25 U.S. dollars

(includes shipping)

Goofy

$25 U.S. dollars

(includes shipping)

Winnie the Pooh

$25 U.S. dollars

(includes shipping)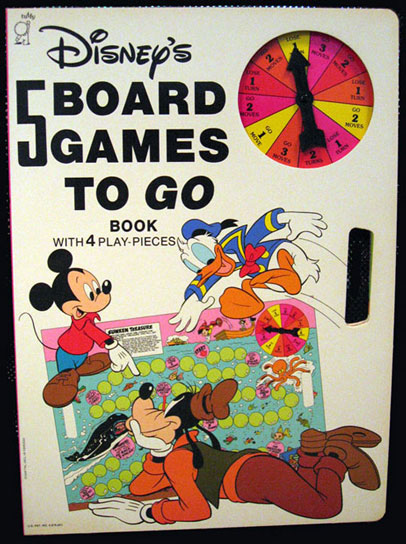 This unique over-sized book (approximatley 12" x 16") consists of 5 board games with four easy-to-set-up

play-pieces. Designed and illustrated by Tallarico,

it even has a built-in handle! Each board game

features different Disney characters including

The Three Little Pigs, Pinocchio, Dumbo,

Alice in Wonderland, and of course Mickey Mouse.

Add Disney's 5 Board Games To Go

to your collection today.

$100 U.S. dollars

(shipping included)